Petrol, diesel prices hiked again for second consecutive day
Petrol, diesel prices hiked again for second consecutive day
Written by
Pratyush Deep Kotoky
Edited by
Abhishek Sharma
Mar 23, 2022, 12:24 pm
2 min read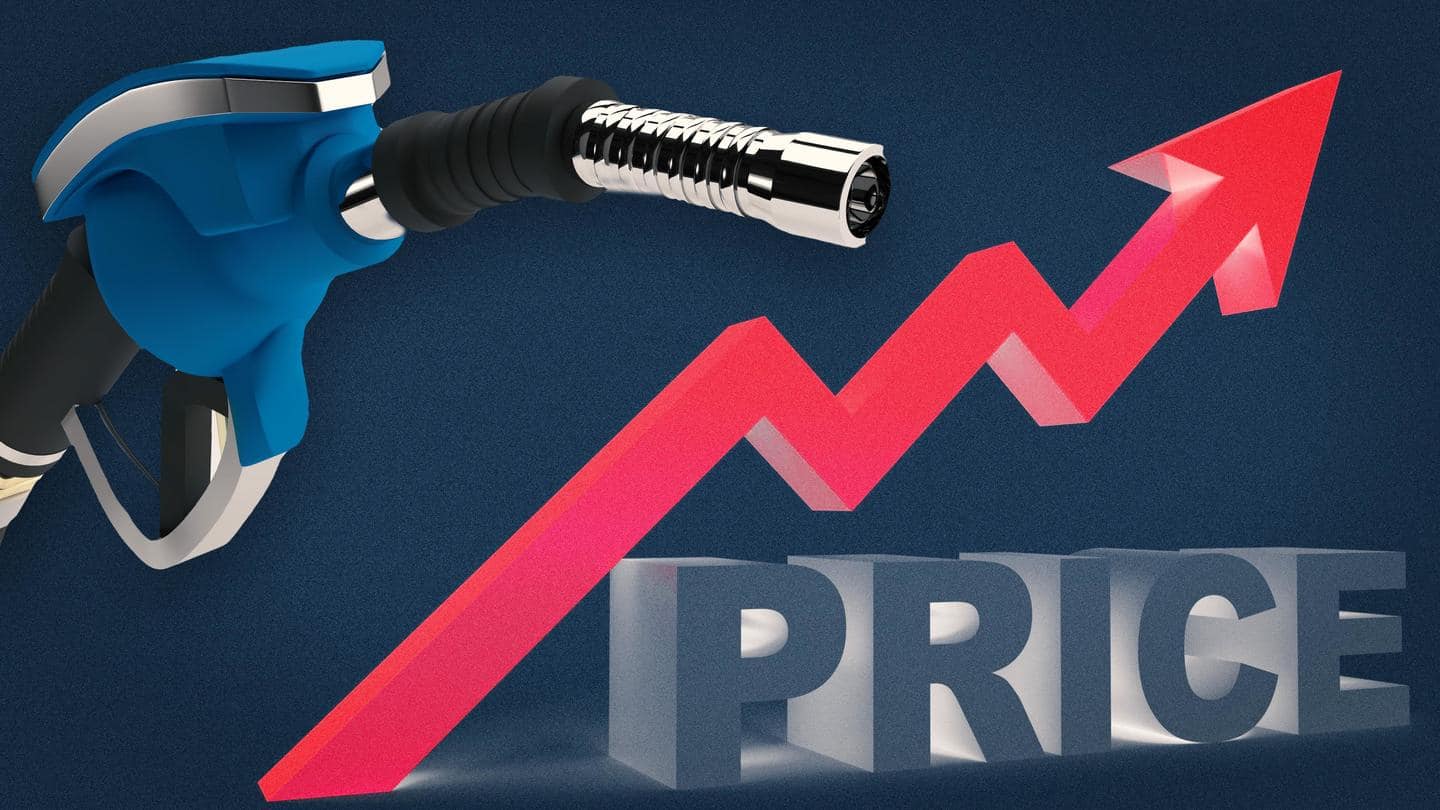 Petrol and diesel prices were hiked again by 80 paise per liter for the second consecutive day on Wednesday. After the latest hike, petrol in Delhi will now cost Rs. 97.01/liter as against Rs 96.21/liter previously, while diesel rate has gone up from Rs. 87.47/liter to Rs 88.27/liter. The consecutive hikes mark the end of the four-and-half-month-long respite in rate revision of fuel prices.
Why does this story matter?
On Tuesday, petrol and diesel prices were hiked by 80 paise per liter for the first time since November 2.
Notably, prices had been on a freeze since November 4 ahead of the assembly elections in five states--Uttar Pradesh, Uttarakhand, Punjab, Goa, and Manipur.
The resumption of fuel price hikes has fanned concerns of stoking inflation.
How much does fuel cost in major cities?
In Mumbai, the petrol price has been hiked to Rs. 111.67/liter, and diesel to Rs. 95.85/liter. In Kolkata, petrol and diesel rates stood at Rs. 106.34/liter and Rs. 91.42/liter, respectively. In Chennai, petrol and diesel are now retailing at Rs. 102.91/liter and Rs 92.95/liter, respectively. The price of petrol and diesel in Bengaluru on Wednesday was Rs. 102.26/liter and Rs. 86.58/liter, respectively.
Why fuel prices are increasing in India?
During the 137-day hiatus in rate revision, the cost of raw material (crude oil) soared by $30 per barrel. Thus, oil companies are now recouping the losses. According to CRISIL Research, a hike of Rs. 15-20/liter is required to fully pass the increase in international oil prices. Moreover, the tumbling of the Indian rupee against the US dollar is also making imports costlier.
Centre had cut excise duty on petrol, diesel in Nov
On November 3 last year, the Centre had cut excise duty by Rs. 5 per liter on petrol and Rs. 10 per liter on diesel to bring down the retail prices across the country.
Reason behind rise in global oil prices
Ever since Russia stationed troops on Ukraine's border, international oil prices have skyrocketed. They soared further after Russia invaded Ukraine, fuelling fears Russian oil and gas supplies would be disrupted, either by the war in Ukraine or punitive Western sanctions. To make matters worse, the Indian rupee earlier touched a record low of Rs. 77 against the US dollar, making India's oil imports costlier.