Government to give 78-days wage as bonus to Railway employees
Government to give 78-days wage as bonus to Railway employees
Sep 18, 2019, 08:17 pm
2 min read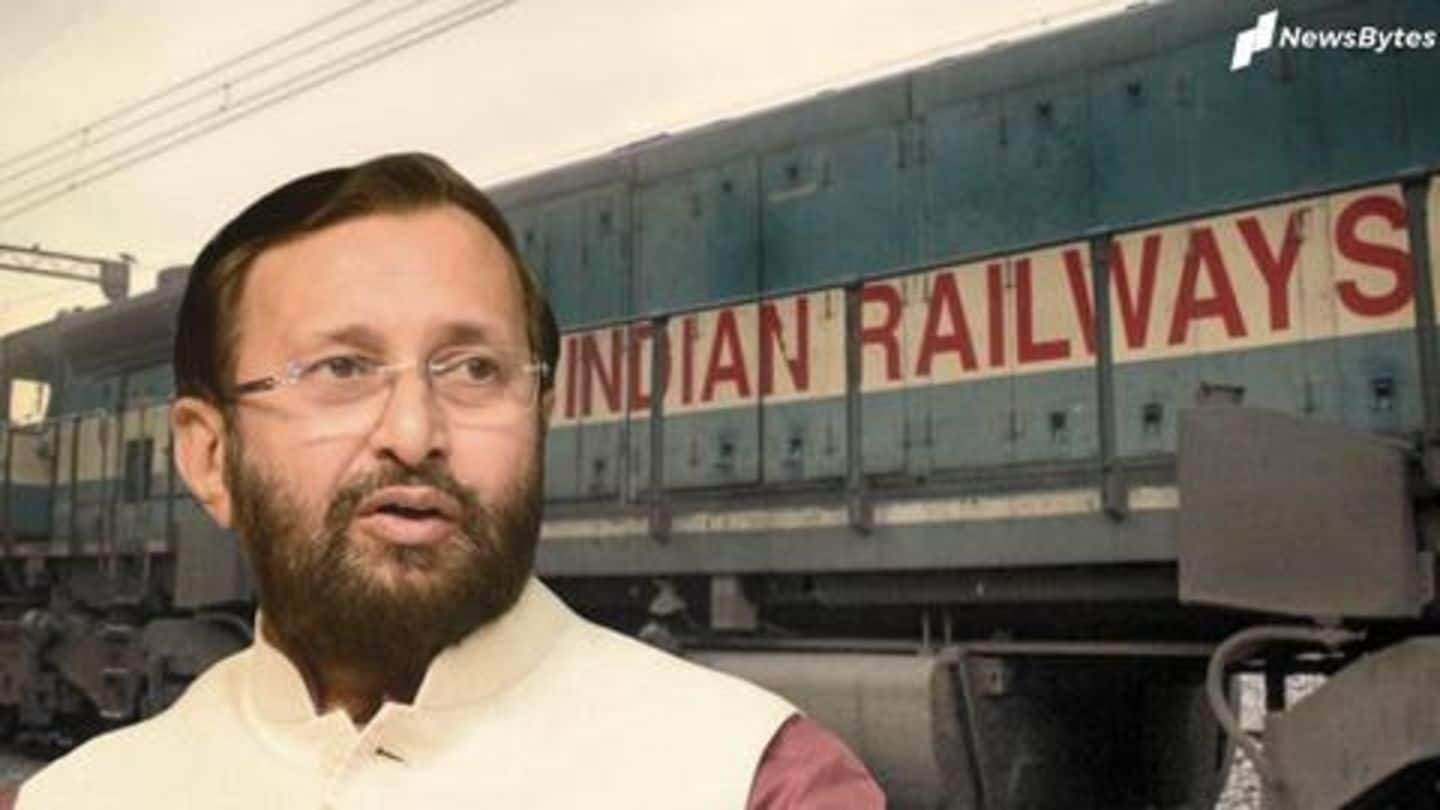 In what is sure to make Railway employees happy, the government announced that it will give wage of 78 days as a bonus. The announcement was made by Union Minister Prakash Javadekar on Wednesday, during a Cabinet briefing in New Delhi. At the same briefing, his Cabinet colleague Nirmala Sitharaman announced that e-cigarettes have been banned with immediate effect. Here are more details.
More than 11 lakh employees will get this bonus: Javadekar
Javadekar said employees were being given this bonus for their productivity. He revealed the government has been doing this for six years now. "For 11 lakh railway employees, this government has consistently for the last 6 years, being giving record bonus, equivalent to the wage of 78 days. This year also, 11,52,000 employees will get 78 days wage as a bonus," he went on.
Who all will be getting the bonus?
Reportedly, all non-gazetted Railway employees for the FY 2018-19 will get the bonus. According to the official statement, this excludes personnel of Railway Protection Force (RPF) and Railway Protection Special Force (RPSF). Javadekar hoped this will motivate Railway employees to increase productivity and also help in maintaining industrial peace. The bonus will cost the government Rs. 2,024 crore, Javadekar added.
This is the reward for productivity: Javadekar
"There being a large number of railwaymen and their families, this acknowledgment will enhance the sense of inclusiveness and equity among them. This is the reward for productivity," Javadekar added.
Separately, government said it has banned e-cigarettes
Another major decision which the government announced was the ban on e-cigarettes and other vaping products. "The production, manufacturing, import/export, transport, sale, distribution, storage and advertising related to e-cigarettes are banned," Sitharaman said. It's proposed that first-time offenders should be fined Rs. 1 lakh, or imprisonment of 1 year or both. Repeat offenders might be fined Rs. 5 lakh, 3 years imprisonment or both.