6 ways school students can improve their math skills
6 ways school students can improve their math skills
Written by
Ramya Patelkhana
Aug 03, 2018, 09:12 pm
3 min read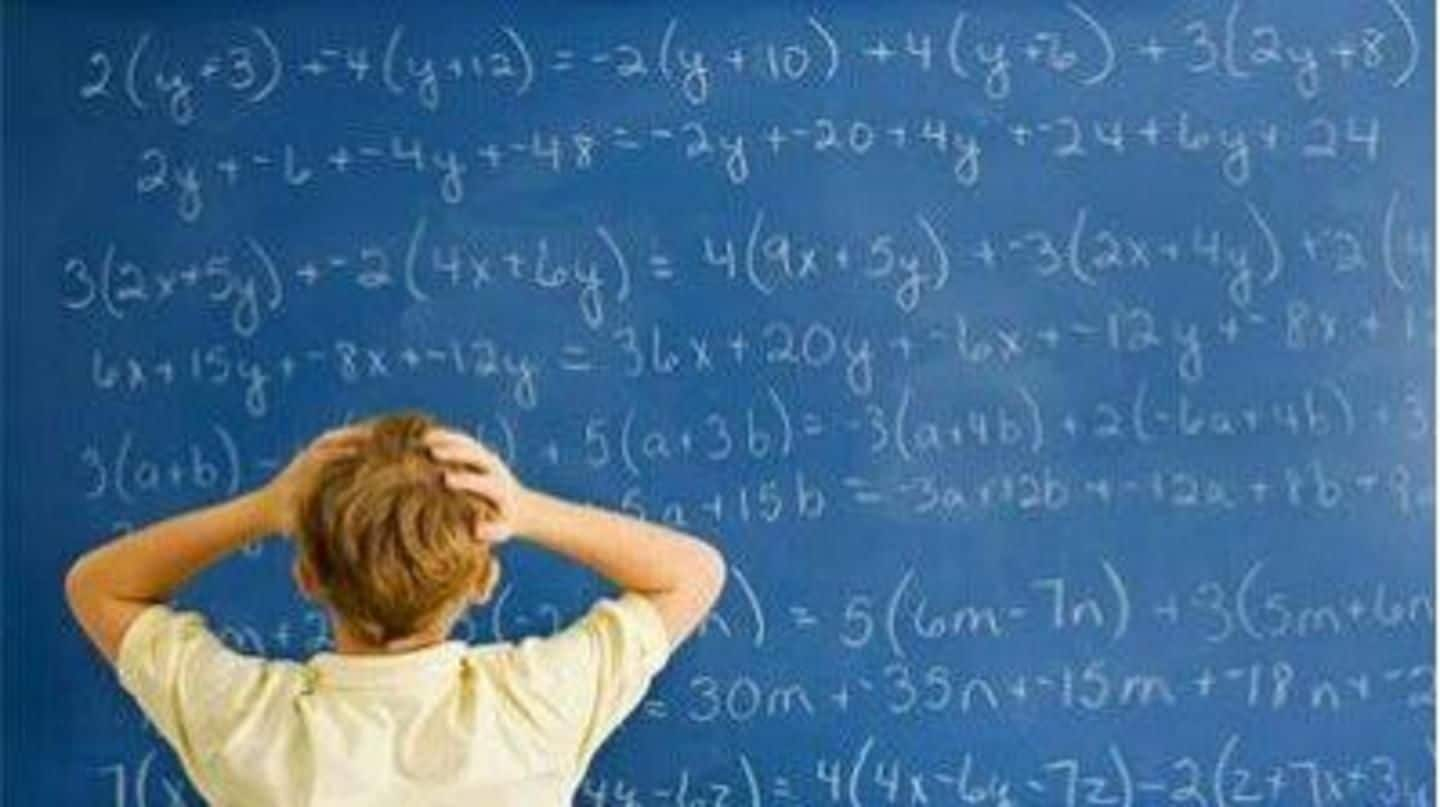 Math can be a tricky subject for many school students who struggle to understand core concepts, which can lead to confusion and discourage them from learning math. However, math is not difficult - it only requires a thorough understanding of concepts and practice. Students can achieve success just by spending a little time on math. Here are 6 ways to help improve math.
Classroom is the best place to learn math
For improving math skills, one can start by paying attention and taking good notes in the class. Don't be afraid to ask questions or ask teachers for help during the class; it can enhance your understanding of a concept. Create a study hour after school and practice the concept when it's still fresh in your mind; this would help you absorb the concept better.
Students need to know how to approach math strategically
Math is all about understanding the concepts, practice, and actual problem-solving. While memorizing concepts is essential, mugging up would not be of much help. Learning one topic at a time and mastering it before going to the next is helpful because most concepts build upon the previous ones. If you don't get a good grip on the basics, you may struggle with advanced concepts.
Struggling with some concept? Get doubts cleared to make progress
While learning math concepts, some students may get stuck on some topics. Whenever you don't understand something, instead of skipping it and moving ahead to another concept, you should seek help and get the doubts cleared. You can either approach your teachers or friends to get doubts clarified or get help from online math doubt-clearing platforms like Doubtnut, Vedantu, and HashLearn among others.
Practice to get better at math; learn from your mistakes
One cannot emphasize enough the need for practice when it comes to math. The more you practice, the easier math becomes; one may also discover some shortcuts/techniques in the process. Take tests/quizzes regularly to check your speed and accuracy. Check your results; if there are any mistakes, compare them with the correct solutions to understand the mistake and try not to repeat it.
Websites, mobile apps can help you learn concepts too
For those looking for additional resources to develop math skills, there are a ton of websites and mobile apps that offer games, interactive videos, and class-wise study packages that can make learning math easy. Digital learning platforms like BYJU's (Android, iOS), Khan Academy (Android, iOS), and Mindspark offer topic-wise videos, mini-lessons, practice tests, quizzes, etc. to guide students and help them understand concepts better.
Learn Vedic Math shortcuts with this online course
Online math tutoring platform VedicMathsIndia offers one-one-one courses for students of Classes 3-12. In collaboration with digital learning platform Udemy, VedicMathsIndia launched the online "Complete High-Speed Vedic Math Course" that teaches mental calculation techniques (shortcuts) based on Vedas to students; it's priced at Rs. 640 (19 Jul'18). Another math-focused educational website, TruMath, also offers courses for students of Classes 8-10 for Rs. 5,999.