Hyderabad police solves 18-year-old murder mystery; 3 arrested
Hyderabad police solves 18-year-old murder mystery; 3 arrested
Written by
Ayushi Chamoli
Apr 08, 2019, 06:28 pm
3 min read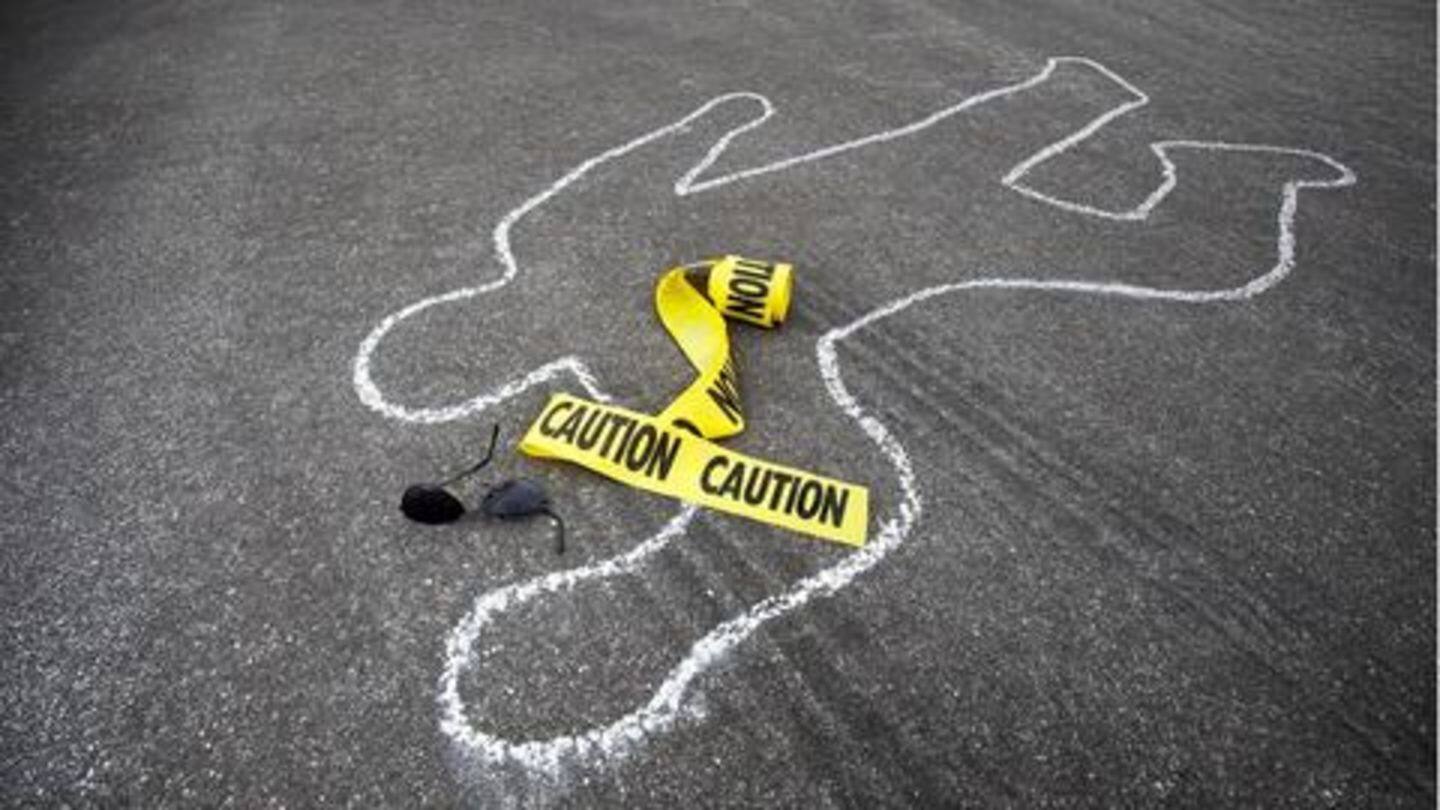 Hyderabad police recently managed to solve a murder case, declared "undetected," after 18 long years. While three accused in the case are arrested, the fourth one, Masooda Bee, mother of the now identified victim, Mohammed Khaja, is absconding. According to reports, Khaja was involved in alcohol addiction and gambling, which pushed his mother to plan his murder along with the three accused.
Khaja was killed by family members and friend
Anjani Kumar, Commissioner of Police, Hyderabad, said, "On credible information, the Commissioner's Task Force, South Zone Team, with the assistance of Mailardevpally Police of Cyberabad unearthed the mystery behind this 18-year old murder case and apprehended three accused persons." Khaja, who was then 30-year-old, was allegedly killed by a family friend, Syed Hasham, brothers-in-law, Mohd Rasheed and Basheer Ahmed Qureshi, along with his mother.
Qureshi found with butcher knife, later confessed to old crime
On Sunday, when the police was checking vehicles as a part of election enforcement, they confiscated a butcher's knife from Qureshi, who was drunk at the time. The task force questioned Qureshi about the knife, to which he replied that he's a butcher but upon persistent interrogation, confessed to the crime. Further investigation revealed that Khaja was among Masooda's eight children.
After the death of her husband, Masooda married off all her children, except Khaja, her second son. Khaja, involved in different social vices, soon became a burden on Masooda. He even started attacking his mother and sold many household articles to meet his expenses. "Even after he grew up, he depended upon his mother for his expenses and harassed other family members," Kumar confirmed.
Khaja's mother felt insecure of the future of her family
Kumar further said, "Masooda Bee felt insecure of the future of other family members due to Khaja, and made up her mind to get rid of him. So she discussed her plan with her fourth and fifth sons-in-law, Rasheed and Qureshi, respectively."
Masooda gave money to Hasham to get the son killed
According to the police, the three decided to rope in a family friend, Hasham, an auto driver, for which Masooda also gave him some money. In the evening of June 4, 2001, Hasham, Rasheed and Qureshi invited Khaja to consume toddy. "All four went to a toddy shop at Bandlaguda in Hasham's auto," said Kumar, where they executed the plan.
Case was filed under Section 302 of IPC in 2001
"As per their plan, the three accused persons injured Khaja over the forehead with granite boulder and killed him. Thereafter, they went to Masooda Bee and informed her about Khaja's death," said Kumar. A complaint was registered on June 5, 2001, at Rajendranagar Police Station in Cyberabad under Section 302 (Punishment for murder) of the Indian Penal Code (IPC).