Army finalizes plan to induct women in military police
Army finalizes plan to induct women in military police
Sep 08, 2017, 06:55 pm
3 min read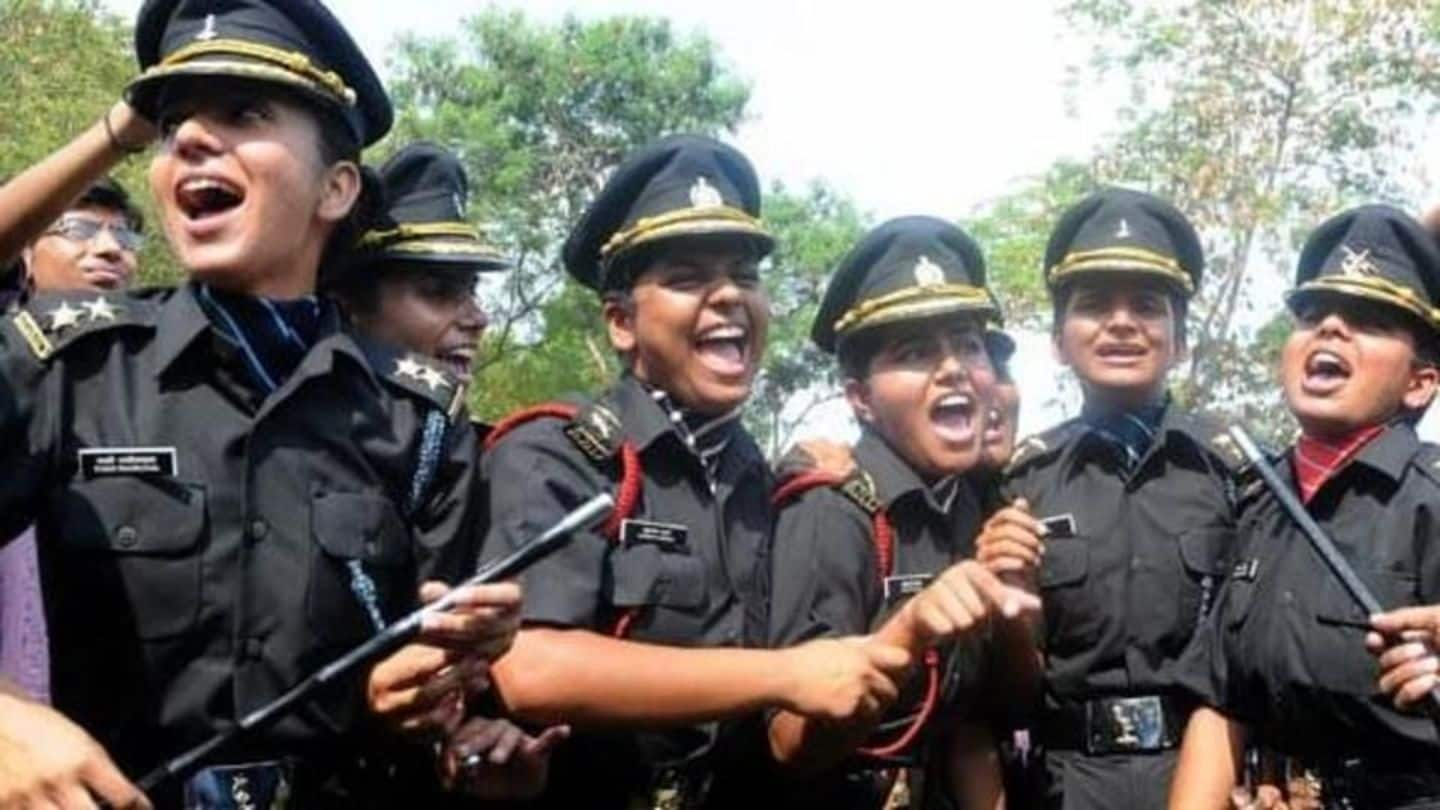 In a major step towards gender parity, the Indian Army has finalized a plan to induct women in the military police. About 800 women will be roped into the forces with 52 personnel brought in annually. This comes right after Nirmala Sitharaman became the first full-time defense minister. The last few years have seen several milestones for the "weaker/fairer" sex in the forces.
A decade since "we don't prefer women officers"
Eleven years ago, then Vice Chief of Army Staff Lt Gen S Pattabhiraman said, "We would like to have gentlemen and not lady officers at the unit level." Things have improved in the last decade: when the army opened its doors to women officers in 1992, there were 36 applicants per vacancy. The number in 2005 was 150. By 2014, their strength was 1,300.
A number of milestones in recent years
There have been commendable developments in recent years. In 2010, the army and air force (IAF) granted permanent commission to women; the navy followed in 2016. Last June, the IAF inducted its first three female pilots into its fighter squadron, marking the entry of women into combat roles. In March this year, Tanushree Pareek became the BSF's first woman field officer.
Despite the progress, we are far from the ideal situation
Despite the advances, women are excluded from many benefits that men get: permanent commission is allowed only in some branches like medical, legal and educational. Those in the IAF and Navy can still fly or operate as observers, short service commission women in the army end up doing tasks of clerks. Even facilities are inadequate: in many places, there are loos only for men.
Inducting women won't create problems, but will solve existing ones
Service in the forces isn't only about physical endurance. Survivability, intelligence and decisiveness are key. "Given the opportunity to train like us, women would definitely find place in Special Forces," feels an officer involved in the 2016 Uri counter-attack. Moreover, with balanced representation, gender-based crimes by men in the forces are likely to decrease. It will also solve the problem of shortage of officers.
Forces vs women: If handled well, both sides will win
Three months after announcing women are welcome in combat roles, the army has acted on it. The navy is deliberating having women onboard ships. Hardships are unavoidable: due to them, many women quit every year (during 2010-2015, 252 of 647 women officers left). But the momentum has to continue, and the onus is both on the forces as well as our brave women.