Mumbai: Indrani Mukerjea discharged from hospital; taken back to Byculla-prison
Mumbai: Indrani Mukerjea discharged from hospital; taken back to Byculla-prison
Jun 03, 2018, 10:58 am
2 min read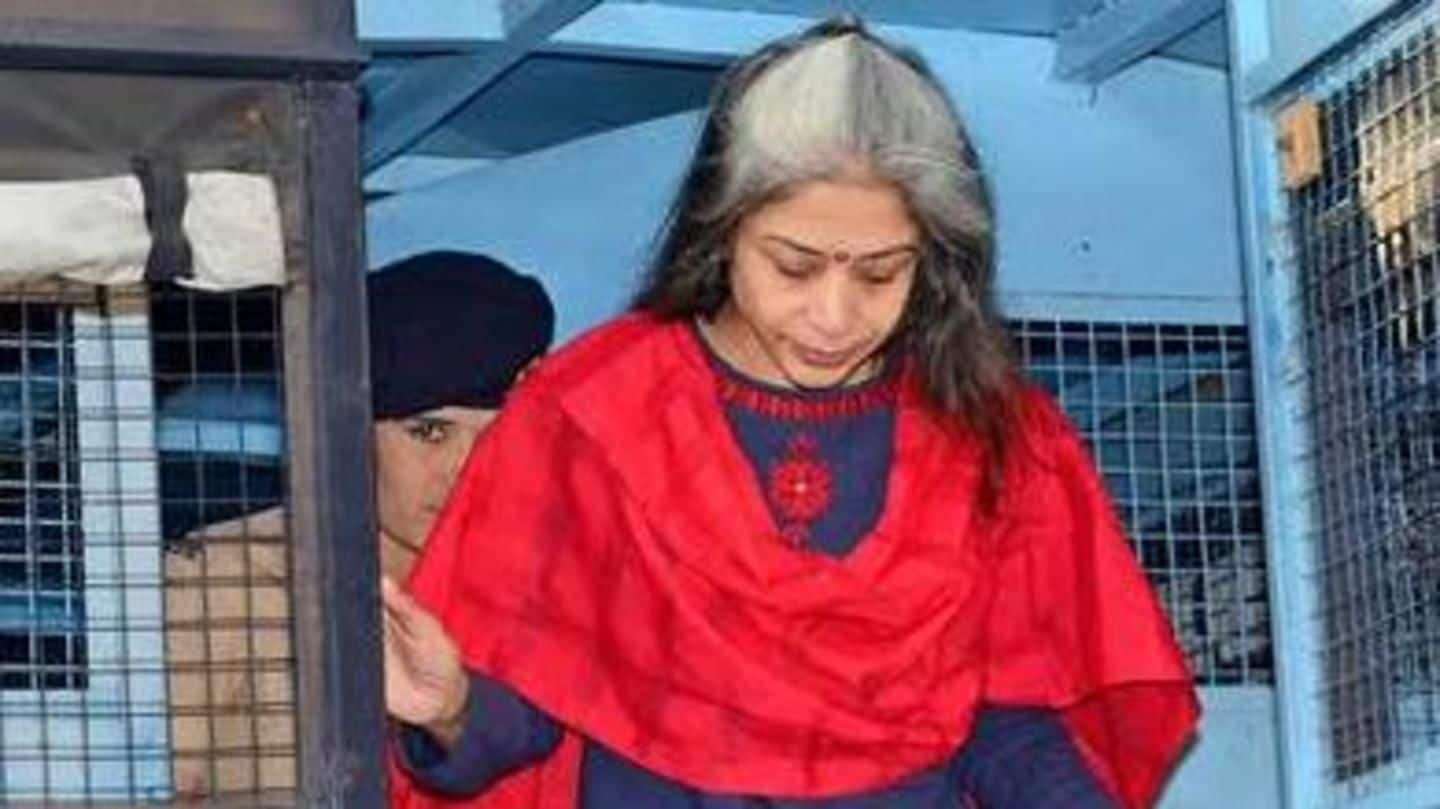 Former media executive Indrani Mukerjea, who was admitted to Mumbai's JJ hospital on Friday with a history of chest pain and discomfort, was discharged from the hospital on Saturday evening after her results came out normal. The 46-year-old, who was a key accused in her daughter Sheena Bora's murder, was taken back to Byculla prison, where she was lodged since 2015. Here's more.
Indrani admitted to CCU; underwent series of check ups
Mukerjea underwent a series of medical tests after she was admitted to CCU of the hospital, SD Nanandkar, JJ Hospital Dean said. "Accordingly, a clinical evaluation was done. ECG showed mild changes (in heart rhythm), while her chest X-ray report was normal. Her MRI test report of neck was awaited. Her condition is not serious. Some tests related to cardiology are pending," Nanandkar said.
Mukerjea was admitted to hospital twice within two months
This was the second time in two months that Mukerjea was admitted to the hospital. In April, Mukerjea was admitted to the hospital in a "semi-conscious" condition. The doctors had then said, she had an overdose of anti-depressants that weren't prescribed to her. In Oct'15, she was rushed to hospital in an unconscious state. It was then suspected that she had a drug overdose.
Mukerjea facing trial for allegedly killing her daughter
Mukerjea is facing trial for allegedly killing her daughter Sheena Bora. Bora (24) was killed and her body disposed of in a forest area in Raigad district in April 2012. Mukerjea, her former husband Sanjeev Khanna, and driver Shyamvar Rai were arrested for the crime which came to light in August 2015. Rai, however, later turned an approver (prosecution witness) in the case.
Sheena Bora was killed over a financial dispute
Bora, Mukerjea's daughter from an earlier relationship, was killed over a financial dispute, the CBI, which is probing the case, said. The agency later arrested Indrani's husband Peter Mukerjea, a former media baron, for allegedly being part of the murder conspiracy. The high-profile case, which has attracted a lot of media attention, was initially handled by the Mumbai Police and later transferred to CBI.