Six arrested for Bajrang Dal member's murder in Karnataka's Shivamogga
Six arrested for Bajrang Dal member's murder in Karnataka's Shivamogga
Feb 22, 2022, 07:05 pm
2 min read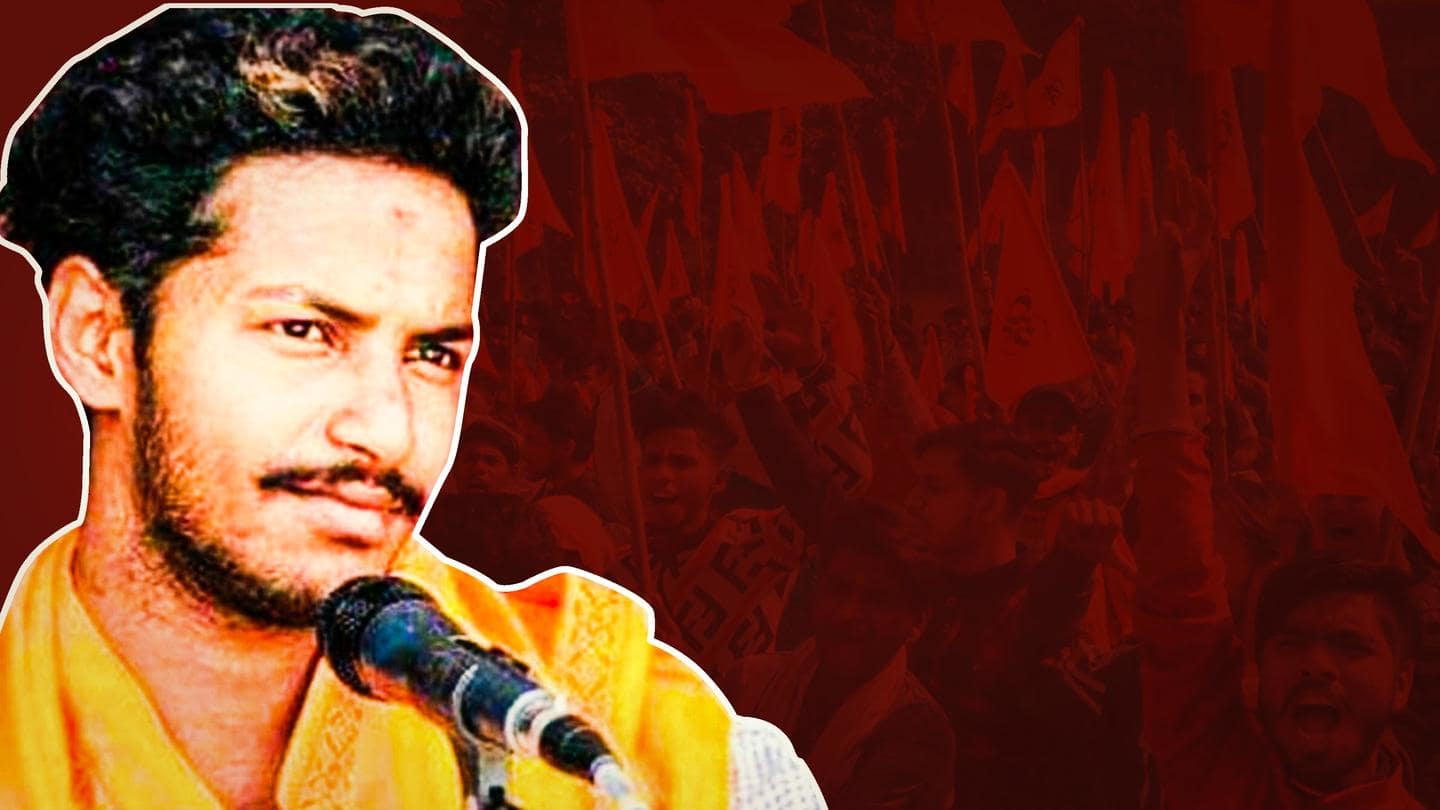 The police in Karnataka's Shivamogga district have arrested six people in connection with the murder of Harsha—a 26-year-old member of the right-wing outfit Bajrang Dal. All of them have a criminal history, the police said during a press briefing. Harsha was stabbed to death by a group of men on Sunday night, triggering violence and vandalism in several areas of the district.
Why does this story matter?
The arrests come even as violence continues to rock parts of the southern state in the aftermath of the murder.
The incident came amid the hijab row—protests by students for and against the wearing of the traditional headscarf inside schools and colleges.
However, police have maintained that so far, there is no link between the two.
Over a dozen people questioned
The police informed that more than a dozen people were detained and questioned in the matter. The accused were identified and arrested on the basis of their statements, it added. Meanwhile, violence continued to grip Shivamogga with several incidents of stone-pelting and torching of vehicles reported on Monday. "We identified 14 different incidents which would require FIRs (First Information Reports)," police said.
Massive funeral procession sparks row
Earlier, a row erupted as thousands of people joined Harsha's funeral procession. Police had to use teargas and batons to control the crowd. However, the Karnataka government has put the blame on the district administration. "Seeing lot of people visiting, the body was taken for last rites. It is the decision of the district administration (sic)," said State Home Minister Araga Jnanendra.
Political leaders allege conspiracy
Meanwhile, several leaders of Karnataka's ruling Bharatiya Janata Party have alleged conspiracy behind the killing. "Recently, DK Shivakumar (a Congress leader) claimed that the national flag was replaced with saffron flag, and around 50 lakh saffron shawls were ordered from a factory in Surat for the anti-hijab protest. The goondaism has increased after he made these statements," said state minister KS Eshwarappa.
'All angles including hijab row being probed'
On Tuesday, Jnanendra said that all angles including the hijab row are being probed in connection with the murder. "Organizations behind the hijab row are also under the scanner, their role is also being looked at," he said.