Owner abandons pet over 'illicit affair' with dog
Owner abandons pet over 'illicit affair' with dog
Jul 23, 2019, 04:03 pm
3 min read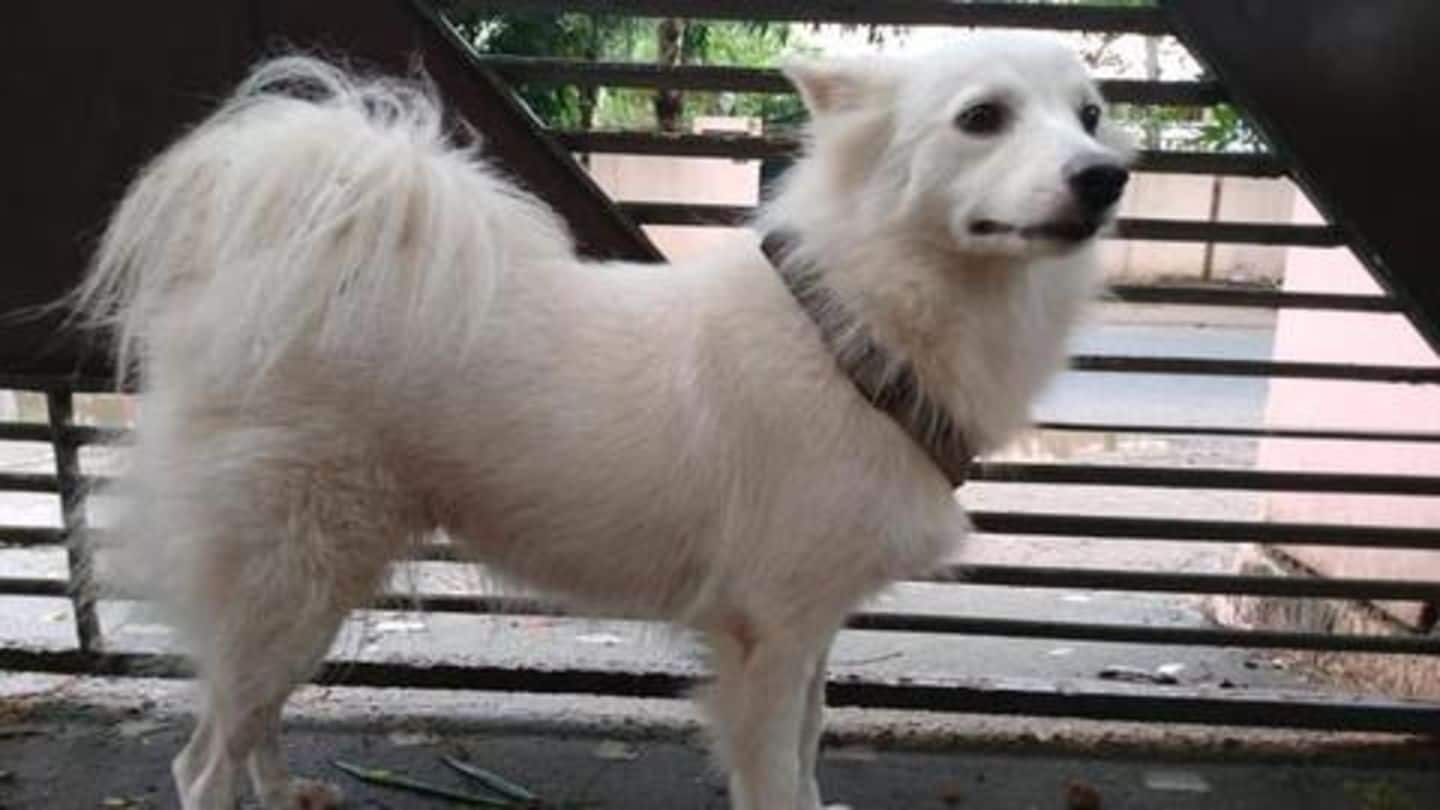 We know what you must be thinking after reading the headline. Why would anyone abandon a dog over "illicit relationship", and what does it even mean? We had the same thoughts and then we realized this isn't a crude joke. A three-year-old Pomeranian dog was actually abandoned by her owner in Kerala for having an "affair" with a neighborhood dog. Bizarre right? It gets worse.
Seeing dog on streets, locals called PFA
The poor dog was found in Thiruvananthapuram's Chackai. Seeing the abandoned canine, a passer-by called a volunteer of People For Animals. When volunteer Shameem Faruque reached there, she saw a white-collar wearing dog, who wasn't mingling with anyone. The locals gave her food, but she didn't touch it. Somehow, Shameem brought the four-legged animal home and nursed her. Then, she found a note.
Note revealed the dog is well-behaved, but had "affair"
The note, written in Malayalam, was neatly tucked in the dog's collar. It started off by mentioning the dog's habit. The owner said she doesn't need a lot of food (mostly milk, biscuits, and eggs), doesn't fall ill often, and hasn't bitten anyone. "She is being abandoned because she was found to have an illicit relationship with a dog," the last line read.
Shameem said she never came across such a reason
Shameem said the last bit of the note shocked her, quite naturally. While abandoning dogs has become common, she never came across such a reason before, she added. She also said the owner should have mentioned the dog's name, as it would have made her comfortable. "Though she is getting acquainted here, she is still expecting somebody to take her back home," she added.
Separately, animal rights activist asked what's a "legitimate relationship"
Further, Shameem said the dog was in heat, so mating was natural. Meanwhile, animal rights activist Sreedevi S Kartha, who shared the dog's plight on social media, asked what legitimate relationship was the owner expecting. "Man is applying their morality for pets. I assume the owner wanted dog a partner under the special marriage act," she said. She added efforts are on to find the owner.
Abandoning pet is worse than abandoning your kid: Sreedevi
"Such irresponsible acts of pet owners are highly deplorable. They must understand that abandoning a pet is worse than abandoning their kids. These animals are completely dependent on their owners and abandoned animals take a long time to recover from the shock," Sreedevi added.