Braving hurdles, transsexual couple ties the knot in Kerala
Braving hurdles, transsexual couple ties the knot in Kerala
May 10, 2018, 05:53 pm
2 min read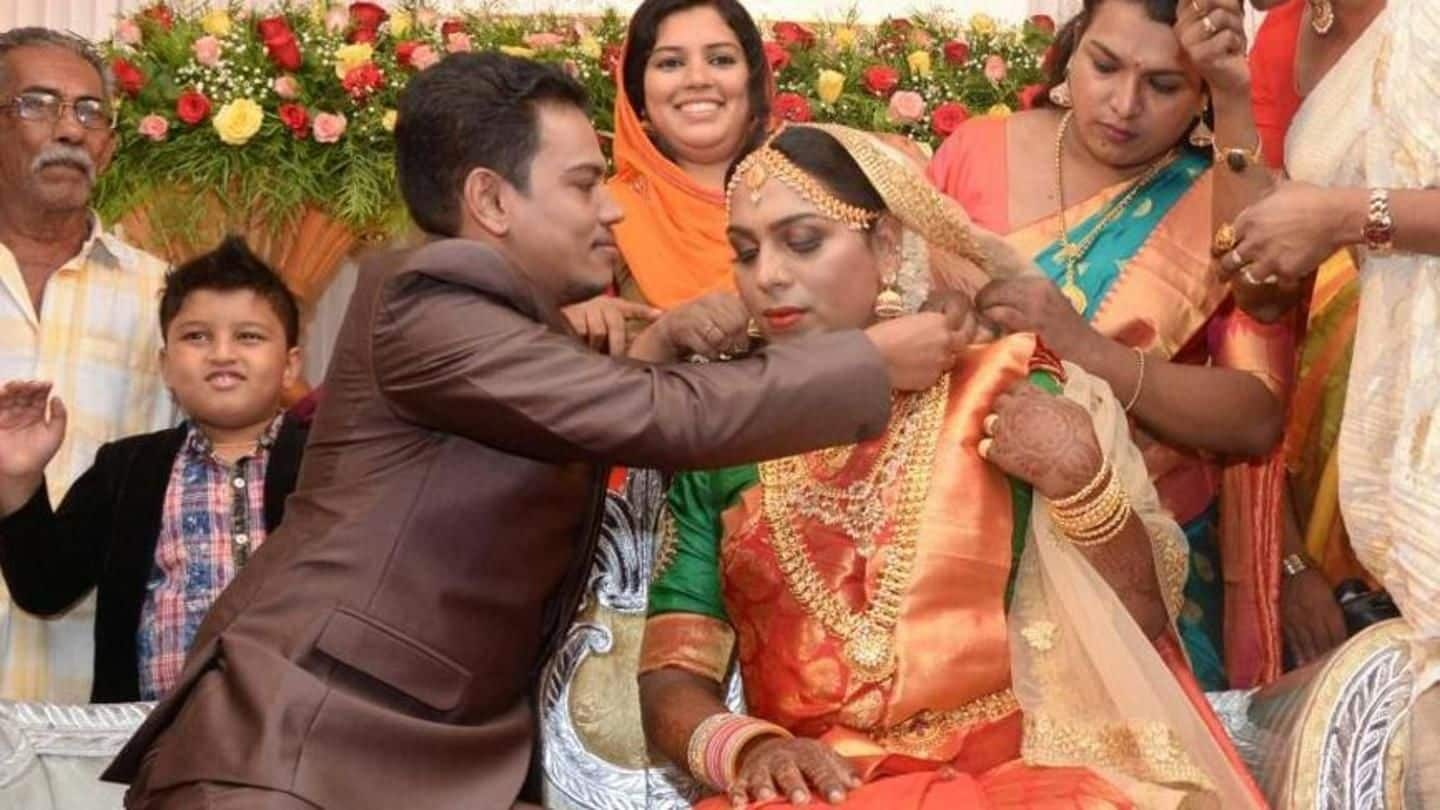 In a marriage hall in Thiruvananthapuram, Kerala, a transsexual couple tied the knot on Thursday under Special Marriages Act. Ishan, 34, and Surya, 31, got married in presence of city mayor VP Prashanth, former MP TN Seema, actor Bhagyalakshmi, and writer J Devika. Transgender activist P Rani said, "Some years ago, we couldn't have imagined such a function in the heart of Thiruvananthapuram."
The story of Ishan and Surya
Surya underwent sex surgery in 2015 to become a woman. Her family wasn't supportive of the decision and she had to leave the house, eventually. Ishan, on the other hand, underwent surgery to become a man in 2015. The two met at an NGO that worked for the third sex and transsexuals. Fortunately, their families understood their life choices and blessed the couple.
This is just the beginning, says Surya
"It is just the beginning. We will be a role model for others. We will show the world transsexual people can also lead a decent life like others. Society's attitude is slowly changing," said Surya. The Hindu-style wedding was attended by over 1,000 guests.
Kerala's policy for transsexuals brings hope!
To eliminate discrimination against transsexuals, Kerala became the first Indian state to formulate a transgender policy. A separate column called 'intersex' was introduced in both birth and death certificates. The government offices were directed to have independent washrooms for transsexuals. There are about 35,000 transgenders in the state, according to the transgender board. The board was set up to hear grievances of transsexuals.