Widow of Army Major killed in fire to join Army
Widow of Army Major killed in fire to join Army
Written by
Shiladitya Ray
Feb 25, 2019, 11:51 am
2 min read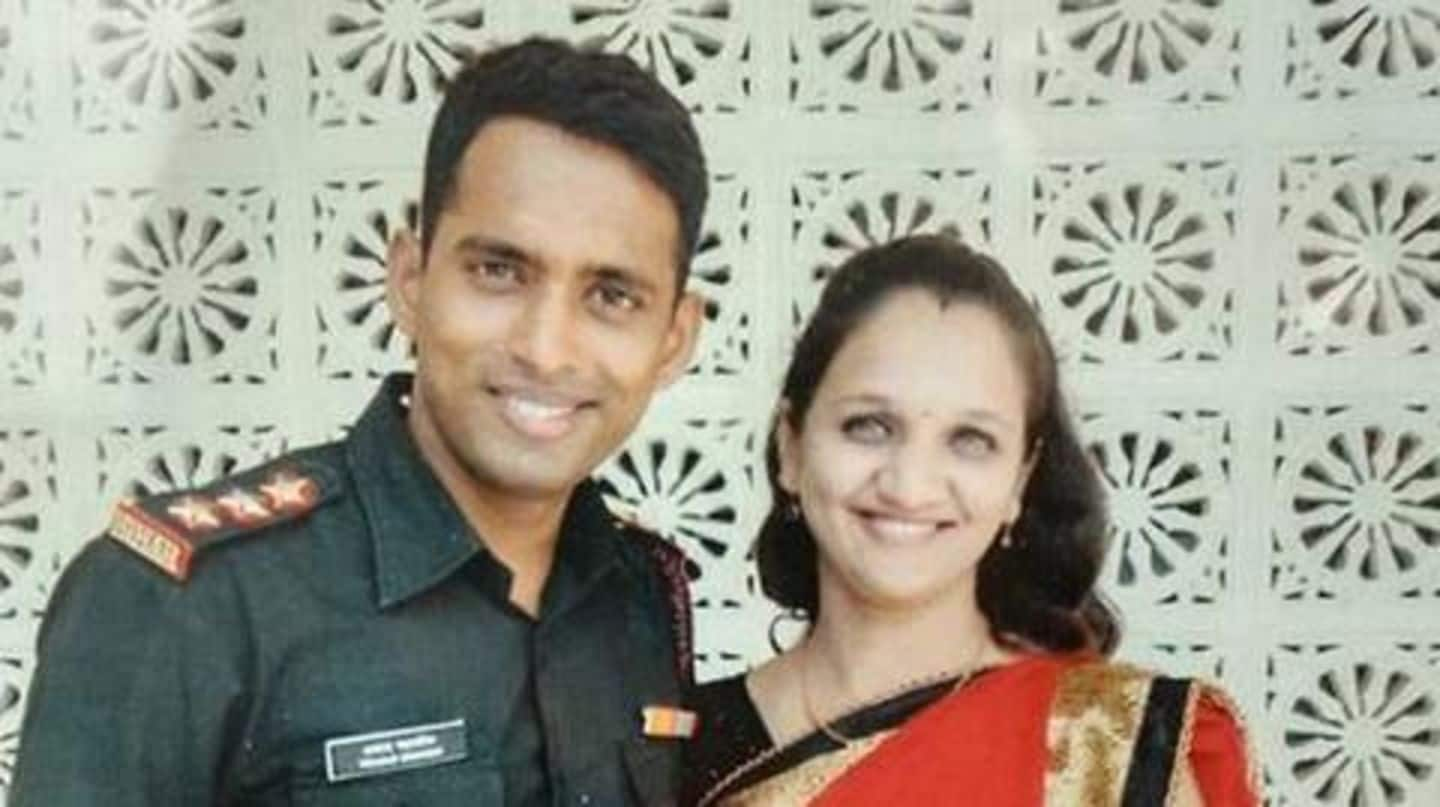 When Army Major Prasad Mahadik died in a fire accident at the Sino-Indian border in December 2017, his wife Gauri Mahadik's world had come crashing down. However, in the aftermath of the tragedy, she put her sights on joining the Army, and now, a year later, she is all set to join the Officers Training Academy (OTA). Here's all about her journey.
Major Prasad and Gauri had married in 2015
Major Prasad and Gauri had married in 2015, when Gauri was still working as a lawyer in Worli. Major Prasad, commissioned into the 7th Battalion of the Bihar regiment, was posted in Tawang in Arunachal Pradesh in 2017 when tragedy befell Gauri. On December 30, 2017, the Major's shelter caught fire and he got trapped inside, meeting an untimely death.
Gauri decided to join the Army as a tribute
"10 days after his demise, I was thinking about what should I do now. I decided that I have to do something for him and that I'll join the forces and wear his uniform and his stars," Gauri told news agency ANI.
She cleared the SSB last year with flying colors
After Major Prasad's demise, Gauri quit her job as a lawyer, and took the Service Selection Board (SSB) exam last year. She passed it with flying colors in the widow category, ranking top among the 16 other candidates selected in the category. Interestingly, she was allotted the same chest number (28) her husband was allotted before he was selected for training at the OTA.
Gauri is a qualified lawyer, worked as a company secretary
"I am a qualified lawyer and company secretary and was employed but after the death of my husband I left the job and started preparing for the armed forces," said Gauri.
Gauri will be inducted into the Army as a Lieutenant
Gauri will now undergo thorough training at the OTA for 49 weeks, and upon completing her training, she will be inducted into the Army in the rank of Lieutenant in the non-technical category for war widows in March 2020. She is currently focusing on improving her physical fitness as she heads into training.
He always wanted me happy & smiling: Gauri
"He always wanted me to be happy & smiling. I decided I'll join the forces, I'll wear his uniform, his stars on our uniform. Our uniform because it will be his and my uniform," Gauri said.