Punjab govt announces over 45,000 vacancies: Here's how to register
Punjab govt announces over 45,000 vacancies: Here's how to register
Feb 23, 2018, 04:28 pm
2 min read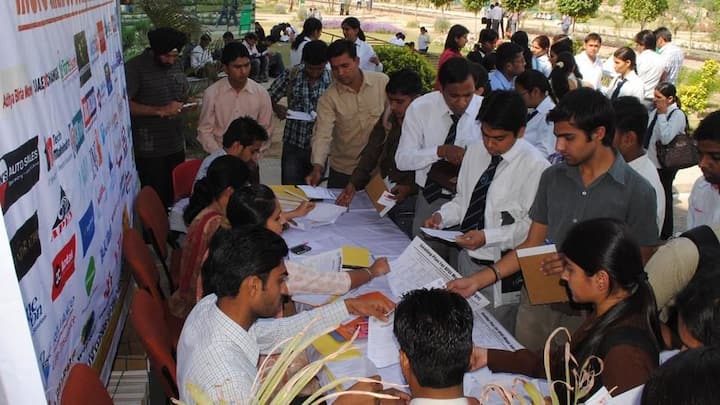 The Punjab government has announced 45,747 job vacancies under the 'Ghar Ghar Rozgar' scheme, to be filled during the second phase of the 'Mega Job Melas'. As many as 140 events will be held during February 20-March 8 across 56 venues. A spokesperson also announced the launch of a job portal designed for the event, which will be free for both candidates and employers.
Who are eligible for the mega event?
Talking about eligibility criteria, Punjab Employment Generation Minister Manpreet Singh Badal said candidates with any qualification can register and appear for interviews. Final-year students in the last year of their course can also participate, Badal added. The portal will show relevant vacancies to candidates based on their qualifications. On it, candidates can shortlist their interested employers and vice versa.
Where and how can you register yourself?
To register yourself, head to www.ghargharrozgar.punjab.gov.in, browse down and click on the 'Jobs' tab on the left. Click on 'Job Seeker.' On the next page, fill all relevant details on the form. Take care to ensure your academic details, work experience and contact information are entered correctly. You will have to verify your identity by entering the OTP received on your mobile phone/email.
Terms and conditions applied
A person can apply for a maximum of three employers a day, and 10 days a month. After registration, candidates will be able to choose the venue and date of their interview, subject to availability. 1,689 employers and 73,200 candidates have already registered.