Leopard cub seized from passenger's luggage at Chennai airport
Leopard cub seized from passenger's luggage at Chennai airport
Feb 02, 2019, 05:50 pm
2 min read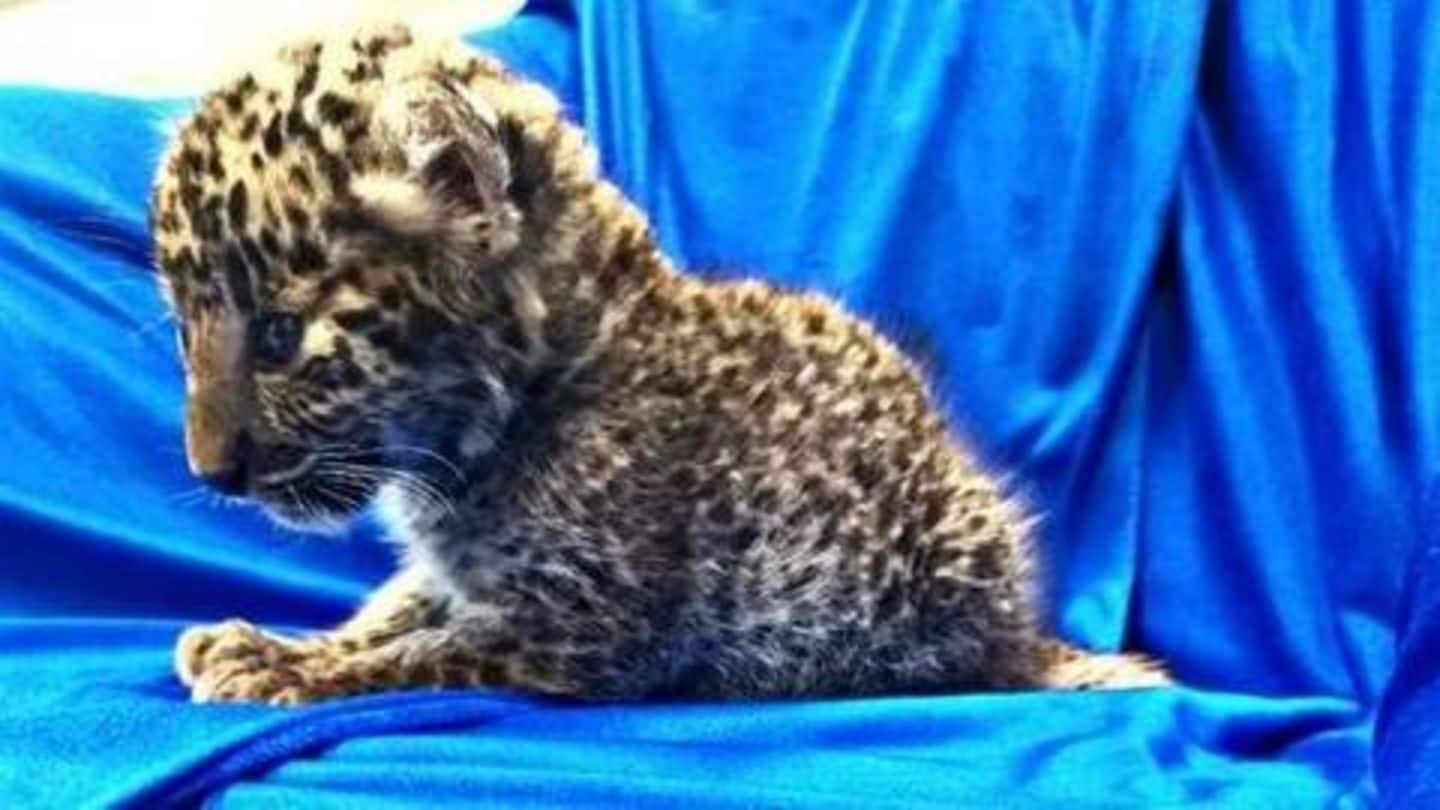 In a bizarre news, a leopard cub has been recovered from the luggage of a passenger who arrived from Thailand at Chennai International Airport on Saturday. Kaha Moideen, 45, had brought the animal from Bangkok and was caught carrying it in his bag by the Air Intelligence Unit at the airport. The cub will be rehabilitated to a zoo in Chennai. Here's what happened.
Officials heard muffled voices while frisking the accused
On Saturday morning, the customs officials at the airport stopped a passenger for random checking. While frisking the accused, the officials heard some muffled cries which seemed to be coming from his checked-in baggage. Upon checking, they found the leopard cub inside a pink plastic basket and the animal was reportedly in a state of shock making shill noises.
Officials fed the female leopard cub milk through feeding bottle
To calm the animal, the customs officials gave milk to it through a feeding bottle. Forest officials then rushed to the spot and confirmed that the animal was a female leopard cub belonging to the Panthera Pardus species. The cub weighed 1.1 kg and is 54 cm tall. Both- the cub and the accused, have been handed over to the Tamil Nadu forest department.
Cub to be rehabilitated to Aringar Anna Zoological Park
Action will be taken against Moideen under the Wildlife Protection Act 1972. Meanwhile, according to reports, the cub will be rehabilitated to the Aringar Anna Zoological Park in Chennai.
Watch: Custom officials trying to feed the leopard cub
#WATCH Air Intelligence Unit at Chennai International airport has seized a one-month-old leopard cub from the baggage of a passenger. The cub will be rehabilitated in the Aringar Anna Zoological Park in Chennai; Passenger handed over to Tamil Nadu Forest Dept for further action. pic.twitter.com/WgYIBabZ4D

— ANI (@ANI) February 2, 2019
In Nashik, leopard injures five people, including two journalists
Separately, a leopard injured five people in a Nashik locality a few days ago. Two local journalists- Kapil Bhaskar and Tabrez Shaikh, a corporator, and two residents of the area were injured. According to forest department officials, it took two hours to finally catch the big cat. They added that it would be released in the wild after medical tests.