Crying children, vomiting women: AirAsia's flight delay turns horrific
Crying children, vomiting women: AirAsia's flight delay turns horrific
Jun 21, 2018, 11:48 am
2 min read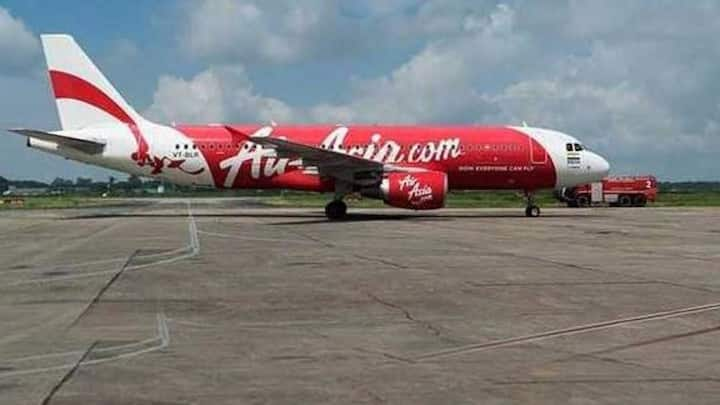 Many passengers on board an AirAsia flight bound for Bagdogra from Kolkata complained of ill-treatment by staff while the aircraft was grounded for over four hours. Indian Oil Corporation's Executive Director (West Bengal), Dipankar Ray narrated the ordeal and said initially the flight was delayed by 30 minutes. Later, he claimed, the captain turned the air-conditioning blower on full blast to force the passengers out.
After delay, captain asked passengers to deboard aircraft
Ray revealed passengers were first informed the flight was delayed by 30 minutes but then were stuck inside the aircraft for more than an hour, without water or food. Then the captain abruptly asked passengers to deboard the flight. When they refused to get down because of heavy rains, he changed settings of the air-conditioning blower. Due to this, the scene turned scary.
Ray recalls horror on the flight
"The captain put the air-conditioning blower on full blast to hound the passengers out. It created a scary scene as heavy fog was created inside the plane and it was very suffocating," Ray said. He added many women passengers started vomiting and children were crying.
After de-boarding flight, AirAsia asked passengers to go to food-court
Ray recorded the incident and shared it on Facebook, which prompted angry reactions from the social media users. He further said AirAsia asked them to go to the food court and show their boarding passes to get free food. "We had to pay. When we were boarding flight second time, then they gave us one sandwich and a 250 ml water bottle," he said.
Facing flak, AirAsia says it puts safety first
"AirAsia regrets the inconvenience caused to guests on account of this disruption and would like to reinstate that the airline always prioritises safety above all. This is normal occurrence onboard all aircraft when air conditioning is operated in high humidity conditions," an AirAsia statement read.