Puducherry CM Narayanasamy protests against Governor Bedi's warnings to officials
Puducherry CM Narayanasamy protests against Governor Bedi's warnings to officials
Written by
Ramya Patelkhana
(Sourced from PTI)
Aug 05, 2018, 06:39 pm
2 min read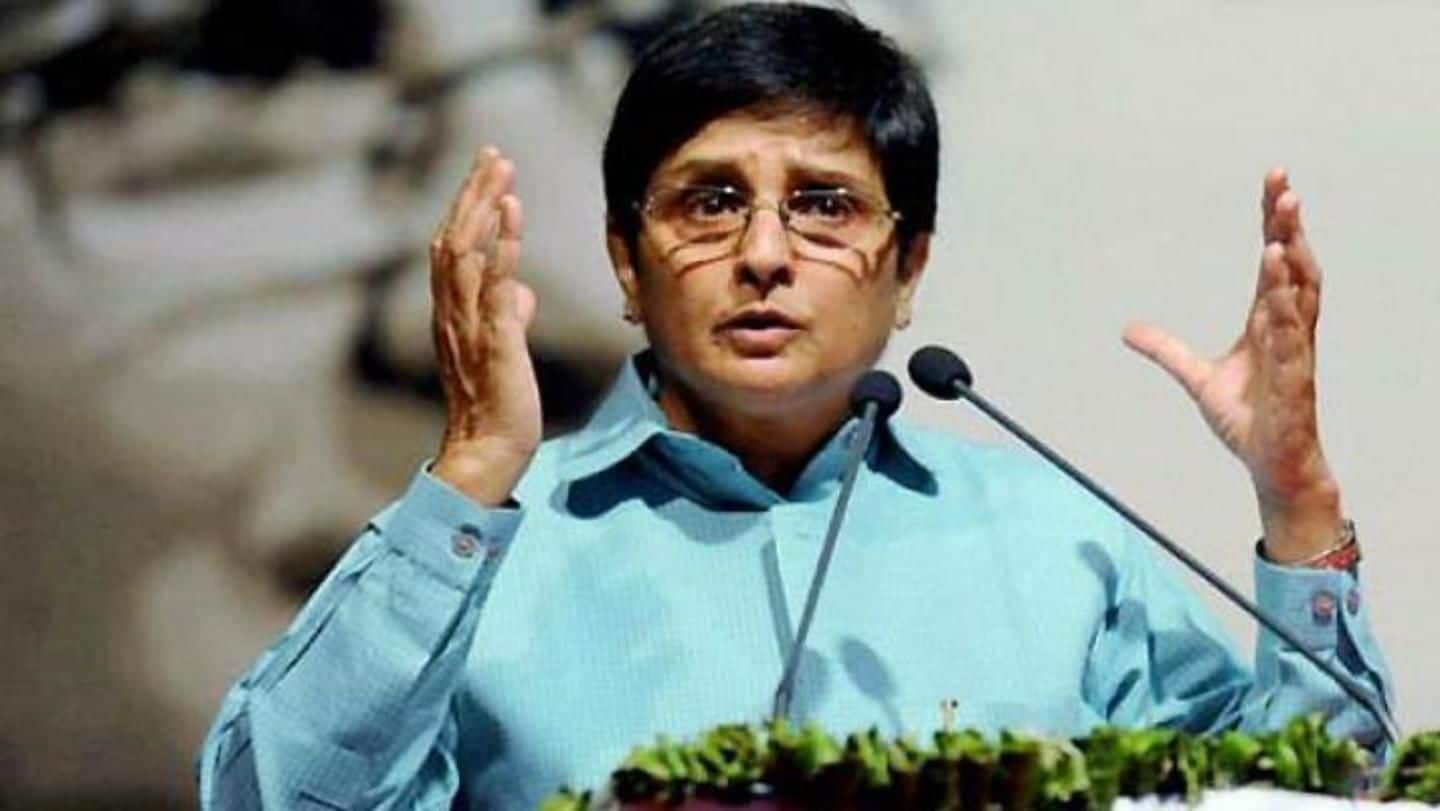 Puducherry Chief Minister V Narayanasamy today took exception to Lieutenant-Governor Kiran Bedi issuing warnings to government officials during her field visits and holding meetings with them to review the implementation of various schemes like Swachh Bharath Abhiyan in the Union Territory. "Of late Bedi has been issuing warnings through social media to officers and intimidating them that stern action would be taken," he said.
CM Narayanaswamy said he doesn't object to the Lieutenant-Governor undertaking field visits, adding Bedi had no independent authority whatsoever as the Supreme Court clearly stated in its recent verdict on the tussle between Delhi's AAP government and L-G Anil Baijal. The SC said the L-G doesn't have independent decision-making-powers and is bound to act on the aid and advice of the Council of Ministers.
Narayanasamy at loggerheads with L-G Bedi on various issues
"If the Lieutenant-Governor had anything to say she must first convey her proposals to the Chief Minister or concerned ministers through the Chief Secretary or concerned Secretaries of the department," Narayanasamy said. "The Ministers would then look into her views and take action. The Lt Governor has no independent authority to hold meetings with the officers and issuing warnings to them," he added.
Being Puducherry's administrator, Bedi claims she has administrative powers
"Officers should bring to the notice of the Chief Minister and concerned Ministers any instructions they receive from the Lieutenant-Governor," CM Narayanasamy added. Bedi, who assumed office in May'16, has been asserting that being the UT's administrator, she had the powers over administrative matters.
Narayanasamy on developmental works in Puducherry
On developmental works in the Union Territory, CM Narayanasamy said Rs. 10 crore have been provided by National Airport Authority of India under its Corporation Social Responsibility scheme to build an indoor stadium in all four regions. The Chief Minister said the Puducherry fishing harbor would be developed into a world-class harbor at an outlay of Rs. 20cr from the Center.