Now, potency test for rape accused BJP MLA Kuldeep Sengar
Now, potency test for rape accused BJP MLA Kuldeep Sengar
Apr 27, 2018, 12:45 pm
2 min read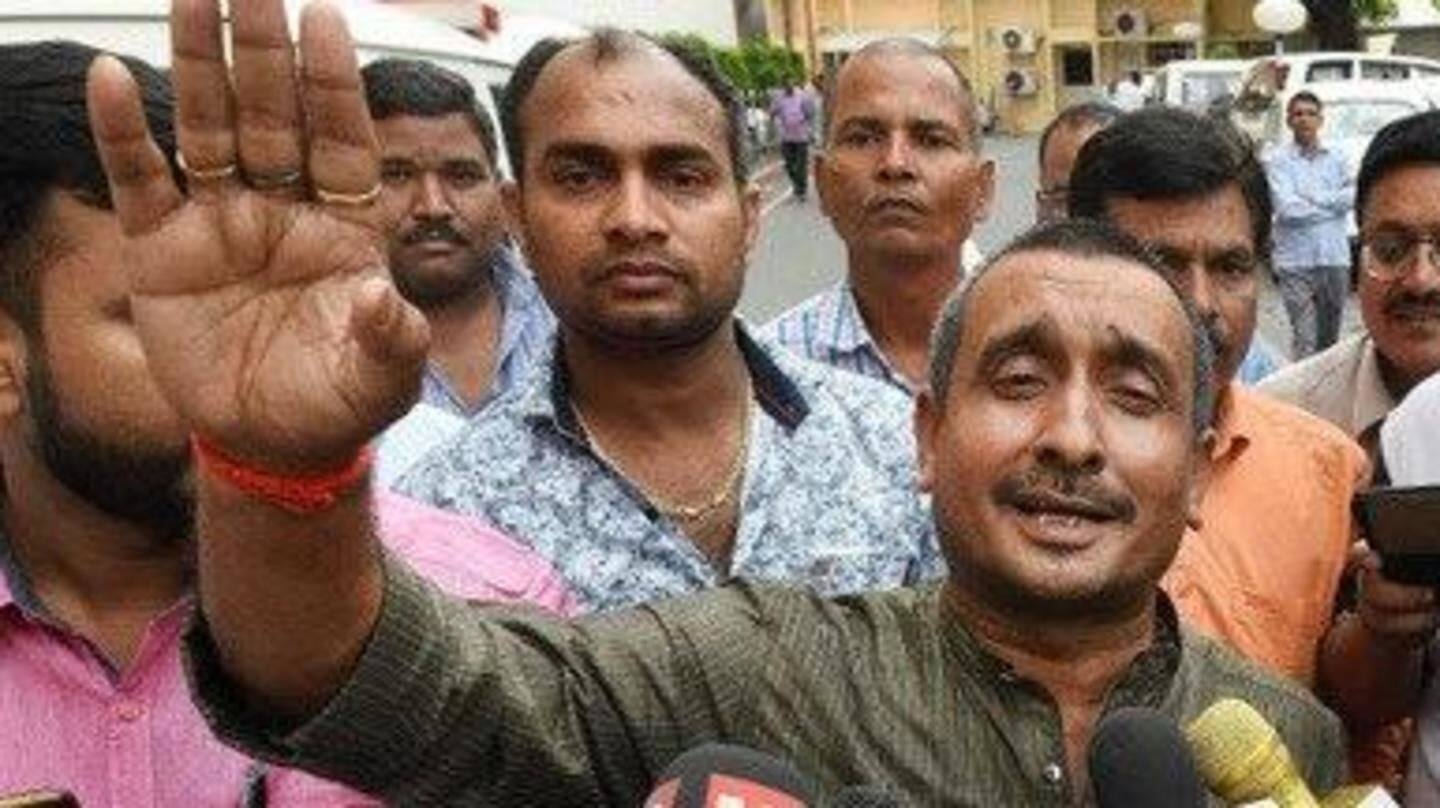 BJP MLA Kuldeep Sengar, who is the prime accused in the Unnao rape case, is likely to undergo a potency test in AIIMS Delhi. The test is conducted to ascertain if a man accused of rape is capable enough of doing it. It is also carried out to prevent the accused from claiming he is impotent during court-trial. Sengar is accused of raping a minor.
CBI tried conducting tests in Lucknow
Kuldeep Singh Sengar was taken into CBI custody on April 13. The investigation bureau tried conducting the potency tests at King George Medical University (KGMU) and Ram Manohar Lohia Institute of Medical Sciences (RMLIMS) in Lucknow. Both the institutes said they weren't well-equipped to conduct the test. Hence, the test was transferred to AIIMS. The potency test is conducted only in some rape cases.
Unnao rape-case: Suicide attempt to death of victim's father
Earlier this month, a woman tried self-immolation outside Yogi Adityanath's residence in Lucknow. She alleged Sengar raped her, a year ago and police did not take any action. The woman's father died in judicial custody after police officers allegedly thrashed him. As the case garnered attention, it was handed over to the CBI who arrested Sengar, and his brother Atul Singh Sengar.
Apart from Sengar brothers, CBI arrested others too
The CBI also arrested a woman, Sashi Singh, who allegedly brought the victim to Sengar's residence and guarded the door during the rape. Virendra Singh alias 'Babua', Vineet, Shalu and Sonu Singh, all aides of the BJP lawmaker, were sent to custodial remands.