This IAS coach from Telangana trains visually-impaired UPSC aspirants
This IAS coach from Telangana trains visually-impaired UPSC aspirants
Written by
Pallabi C Samal
Sep 01, 2018, 07:03 pm
3 min read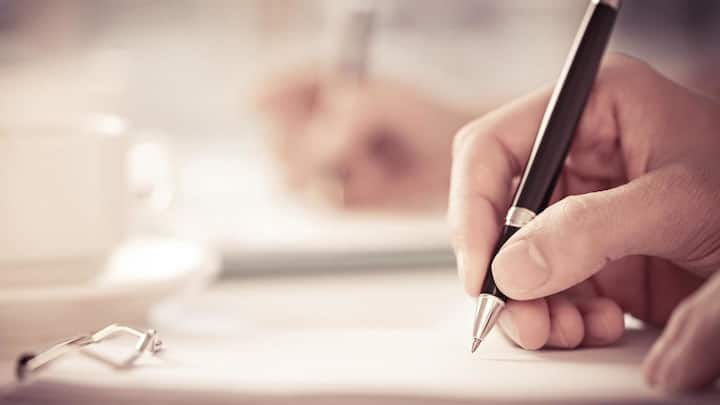 UPSC is clearly the toughest exam in India, but when it comes to visually-impaired or physically-challenged individuals, the difficulty level grows manifold. That's because facilities aren't conducive for them to prepare. For instance, the visually-impaired can only get 20% of the entire UPSC syllabus in Braille. Hyderabad-based Akella Raghavendra, an IAS coach, noticed this and thought to do something remarkable. Let's explore more.
Has compiled UPSC syllabus in Braille, 1500 pages in audiobooks
Raghavendra has started converting UPSC textbooks to Braille and audiobook format, thus opening doors for the physically-unfortunate aspirants across the country. Taking help from two other students of his, he has compiled 1,500 pages from 30-35 must-read books for UPSC into an audiobook format. In the Braille format, initially he had churned out 10 master copies, but gave the project a finality this February.
A trip to US, a fatal accident planted the idea
When asked about the force behind this noble work, Raghavendra said a trip to US in 2016 planted this idea in him. "I was amazed to see the facilities they were offering to the visually and physically-challenged students," he says, adding there's another reason, but that has a personal connection. He says he had met with an accident and almost lost his vision.
Had he gone blind, his IAS dream would halt, suddenly
A UPSC aspirant then, Raghavendra started fretting just by thinking that had he gone blind, his IAS dream would come to a grinding halt. Though he couldn't crack UPSC for just 12 marks, he got the right push for this amazing initiative. When he returned in October that year, he and his two visually-impaired students, Sagar and Sivaprakash kick started this project.
"Received very little moral support and encouragement from people"
For this, he had to shell out Rs. 5L from his savings, but that wasn't much of a challenge. The real roadblock was receiving "very little moral support and encouragement from people." However, the self-proclaimed perfectionist is happy with the way his books have shaped up. "The strength of my book is that I've synthesized the crucial gist of the whole syllabus," he explains.
Audiobooks available for free on website, accessible to anyone
He has distributed copies of his books to other trainers and among his students, all visually-impaired, who he has been coaching since 2016. His audiobooks are also available on his website for free and is accessible to anyone. All it requires is a simple registration. "Now no student with any physical limitation needs to travel far for attending any reputed coaching centre," he declares.
Success rate: 350 of his students have cracked various exams
The 44-year-old, who worked as a journalist for many local channels/media outlets, shifted to teaching IAS and other government job aspirants, mostly visually-impaired, since 2010. Till now 350 of his students have cracked various exams, of which 40 have become IAS officers.
"My dream? To see my visually-challenged students become IAS officers"
"My dream is to see my visually-challenged students become top-rank IAS officers," he says. Currently, for his audiobooks, he is searching for women volunteers having clear pronunciation and articulation. So if you want to help him in his efforts, do drop him a mail at akellaraghavendra@yahoo.com or call 9849311109. Meanwhile, let's applaud and salute this man for his incredible contribution!