Eight rescued from Ghaziabad building collapse, one dead
Eight rescued from Ghaziabad building collapse, one dead
Jul 23, 2018, 12:31 pm
2 min read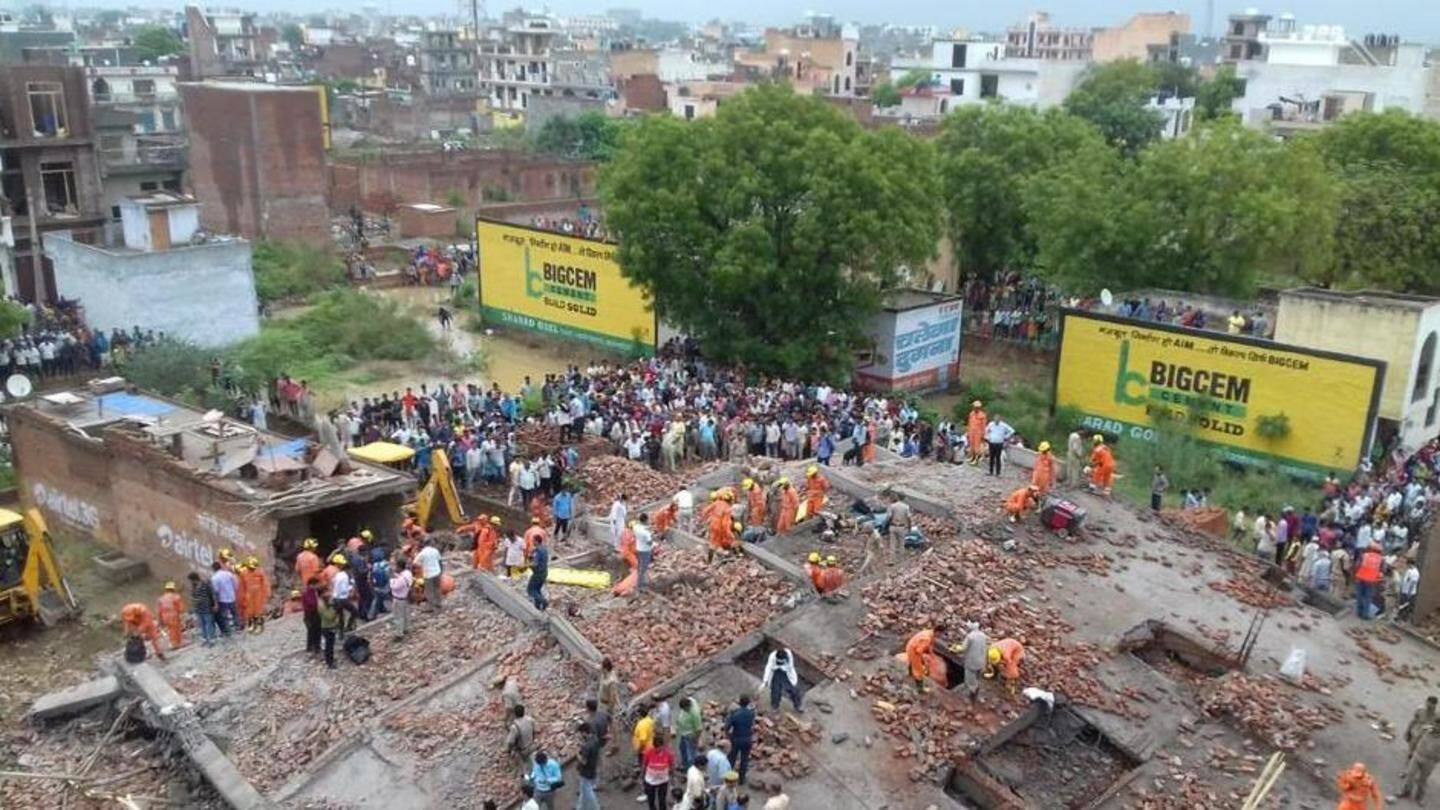 Eight people have been rescued alive but injured after an under-construction building at Akash Nagar in Ghaziabad collapsed yesterday. A 16-year-old was killed. Reports claim the builder flouted engineering norms and the structure was weak. He had been served a notice for the same in December, but continued construction without responding and without permission, officials said.
Workers were repairing cracks they saw in the morning
Workers revealed they had detected cracks in the five-storey structure yesterday morning, following which they informed the builder. He then asked them to plaster the cracks with cement and continue construction work. The building came crashing down at around 2:30pm, when workers were busy repairing the faults. Raj Kumar was working on the second floor and his uncle on the fourth. Both survived.
Rains, cramped streets slowed down rescue operations
Teams of police, fire department and NDRF rushed to the spot. By night, they had retrieved eight people alive and one body. Rain, waterlogging and narrow streets hampered the operation. After rescue, three critical victims were taken to GTB Hospital and others to another hospital. The state government has announced compensation of Rs. 2L for kin of the deceased, and Rs. 50,000 for the injured.
Four suspects identified, investigation underway
According to Ghaziabad Development Authority (GDA) officials, the building was marked for demolishment on July 12 because it had flouted norms, but it was delayed "due to logistics and security reasons." PWD officials said the building didn't have adequate portions of concrete, iron bars, cement and more. Material used was of poor quality. Police said they had identified four suspects. A probe is underway.