SC rift 'settled'? No rebel judge to hear key cases
SC rift 'settled'? No rebel judge to hear key cases
Jan 16, 2018, 10:43 am
3 min read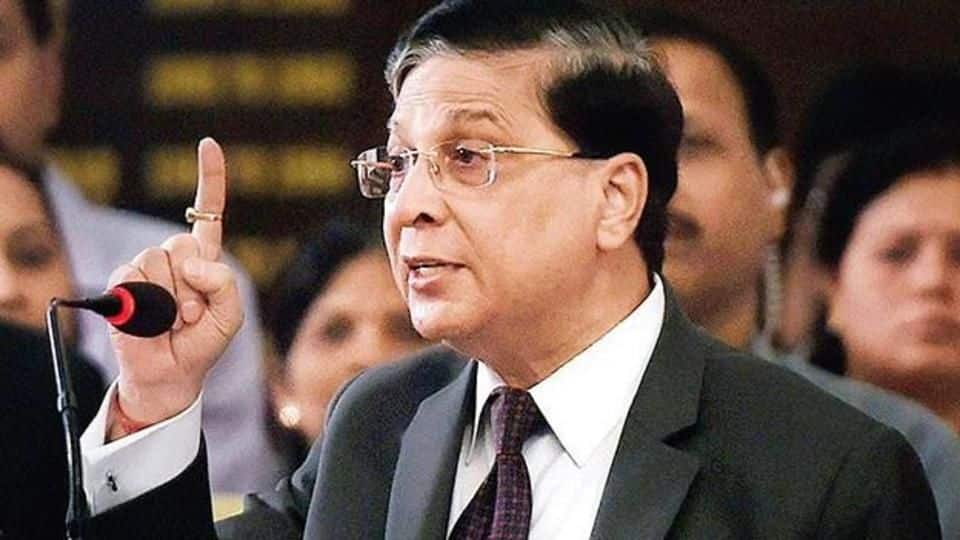 Hours after Attorney General (AG) KK Venugopal claimed the rift between SC judges had been "settled," the court released a list of seven key cases to be heard by a Constitution bench. Interestingly, none of Justices Jasti Chelameswar, Ranjan Gogoi, Kurian Joseph and Madan Lokur, the four who rebelled against the CJI, are included in this bench. Here's what's been happening in the SC.
An unprecedented development in the history of the Supreme Court
On January 12, the four judges publicly urged people to save India's apex court. "The administration of the SC isn't in order and many things which are less than desirable have happened in the last few months," Chelameswar said. One of the important points of contention was the assignment of Judge BH Loya's death to Justice Arun Mishra, whose credentials had been questioned.
Despite a rift, things were "settled," claimed senior officials
The unprecedented development created a rift, with many supporting the rebel judges and others claiming they had damaged the reputation of the institution. Yesterday, after an informal meeting with SC judges, the AG and the Bar Council claimed everything had been settled and the crisis resolved. The four judges also clarified they weren't on strike, saying, "We have said whatever we had to say."
The next important cases in the SC's roster
The Constitution Bench will now hear seven important cases: legality of Section 377; entry of women into Sabarimala temple; whether a Parsi woman married to a non-Parsi can retain her own religion; whether women too should be punishable for adultery; and whether legislators should be disqualified when criminal charges are filed against them. The other two cases pertain to taxation and consumer laws.
Other important cases heard by this Constitution Bench
The five-judge bench comprises CJI Dipak Misra and Justices AK Sikri, AM Khanwilkar, DY Chandrachud and Ashok Bhushan. The bench has a history of high-profile cases in its kitty, including the turf war between the BJP government at the Center and the AAP administration in Delhi. It was formed earlier to hear the case of mandatory Aadhaar.
'Efforts to resolve the crisis would continue'
AG Venugopal did a 180-degree turn this morning: "I accept that the judges' conflict is not settled," he said, adding efforts to break the deadlock would continue. HT quotes sources as saying neither the four judges nor the CJI is willing to deviate from their position. But resuming normal functioning of the SC without a reconciliation will be difficult.