DCGI approves emergency use of Covovax in children above 12
DCGI approves emergency use of Covovax in children above 12
Written by
Abhishek Sharma
Edited by
Manzoor-ul-Hassan
Mar 09, 2022, 09:20 pm
2 min read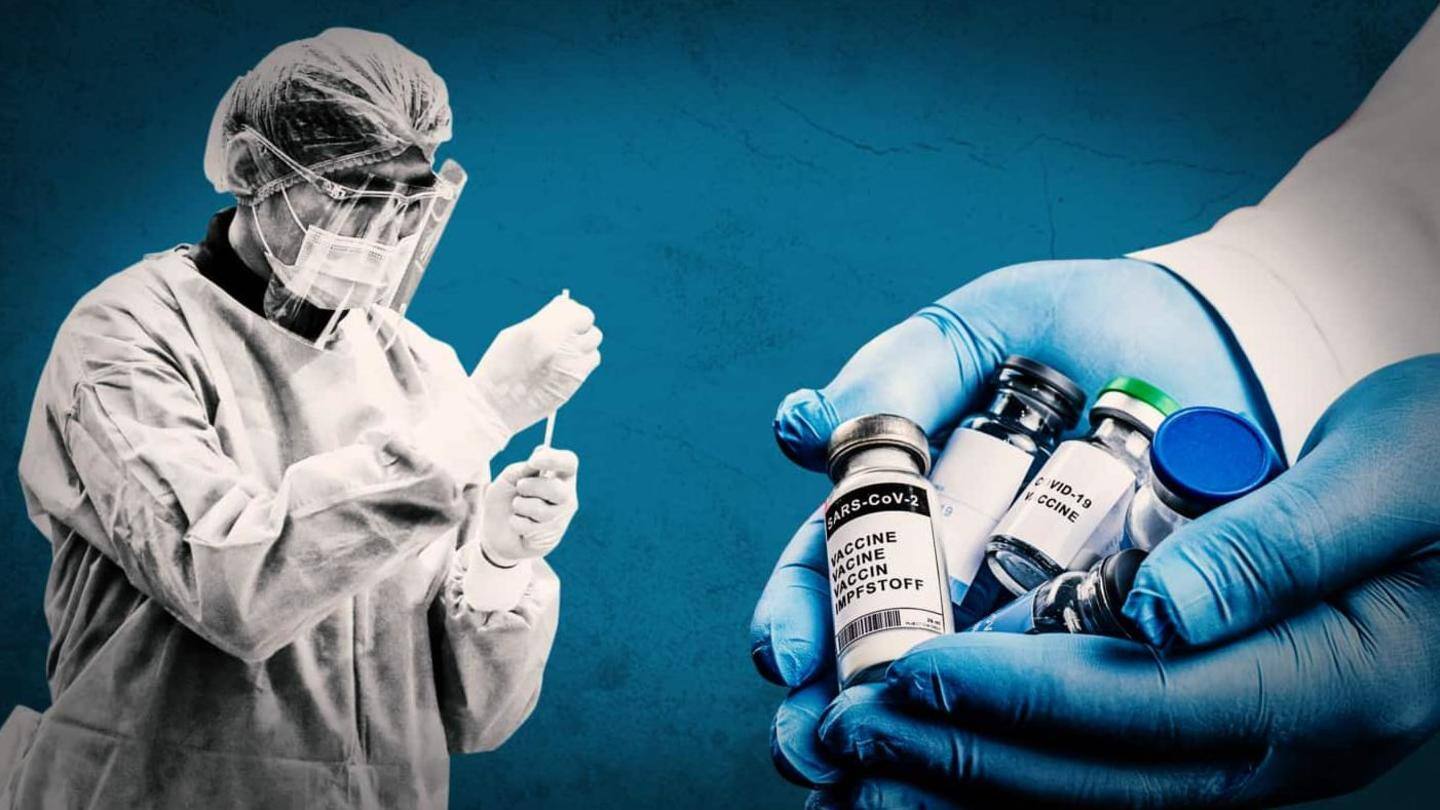 The Drugs Controller General of India (DCGI) has granted Emergency Use Authorisation to the coronavirus vaccine Covovax for restricted emergency use in children above the age of 12. The vaccine is manufactured by Pune-based Serum Institute of India (SII) and the information was shared by the company's CEO Adar Poonawala. The vaccine has already received the regulator's nod for emergency use in adults.
Why does this story matter?
The recommendations will help India's COVID-19 vaccination efforts even more.
India has administered nearly 179 crore COVID-19 vaccine doses till Wednesday evening.
The active COVID-19 caseload and positive rates have likewise been steadily declining in recent weeks.
The government recorded less than 4,575 new COVID-19 cases on Wednesday. The World Health Organization has previously designated Covovax as an emergency use vaccine.
Fourth vaccine to get DCGI nod
The regulator's approval comes after the Subject Expert Committee on COVID-19 of India's drug regulatory authority Central Drugs Standard Control Organization (CDSCO) last week recommended granting emergency use authorization (EUA) to the vaccine for children aged between 12 and 17 years. Notably, Covovax is now the fourth vaccine in India to get the DCGI nod for use among adolescents.
Vaccine shows 90 % efficacy in global trials: SII
Novavax in global trials has demonstrated more than 90% efficacy. @SerumInstIndia's brand Covovax has completed bridging studies in India has been granted Emergency Use Authorisation by DCGI for adults for children above the age of 12. Younger age groups will follow shortly.

— Adar Poonawalla (@adarpoonawalla) March 9, 2022
Other vaccines for children in India
Bharat Biotech's Covaxin has been used in India to vaccinate children aged 15 to 18. Covaxin was approved for emergency use in children aged 12 to 18 in December last year. Another vaccine to get the regulator's nod for emergency use in those aged 12 years and above is ZyCov-D, manufactured by Cadila Healthcare Ltd.
No decision yet to vaccinate kids under 15 years
India recently achieved the historic milestone of fully vaccinating 80% of its adult population, achieving over 97% with the first shot and providing over 175 crore doses. However, the government is yet to take a decision on vaccinating kids aged under 15. The health ministry has often stressed that it constantly examines additional the need for vaccination and the inclusion of population for vaccination.
Covovax targets the SARS-CoV-2 coronavirus' spike protein, which allows the virus to enter the human cell. Following the administration of this vaccine, a person's body is expected to recognize the modified spike protein as a foreign substance and develop immunity to it.