Arunachal Pradesh exempted from liquor ban by Supreme Court
Arunachal Pradesh exempted from liquor ban by Supreme Court
Jul 13, 2017, 09:49 pm
3 min read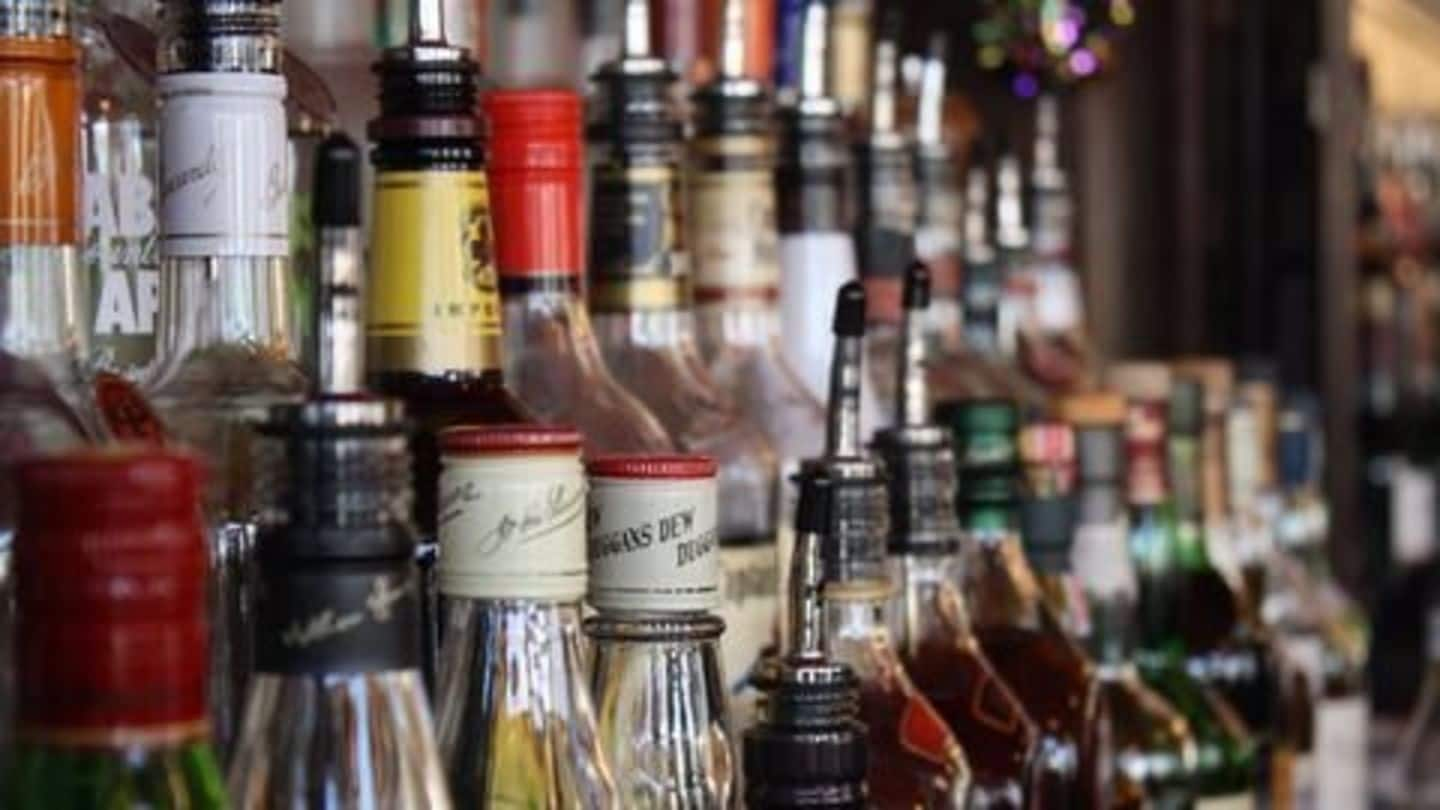 After the exemption granted to other hilly states like Sikkim, Meghalaya, the SC granted an exemption to Arunachal Pradesh from its liquor ban. The state approached the court saying 80% of the state is covered with forest, it too is a hilly state. The court had ordered a ban on liquor vends within 500metres of highways. Read what else is making news in North-East.
20 gold bars seized from Mizoram-Myanmar border
Customs officials seized 20 gold bars worth Rs. 598 lakh from a person in Melbuk village along the Mizoram-Myanmar border. The gold was reportedly smuggled from Myanmar, and the person was caught in possession of it on Tuesday night. 420 grams of heroin worth Rs. 15 lakh too was seized by the state police on Tuesday in Khanhawn village along the Myanmar border.
Activist dies following the clash with police
Ashok Tamang, an activist from Gorkha Janmukti Morcha, died at a hospital in Sikkim on Tuesday. Tamang was seriously injured during the clash between the police and the Gorkhaland agitators on July 8 in Darjeeling. Saturday's violent agitation after Gorkhaland activists attacked railway station, police outposts and government offices has resulted in the death of 3 people.
Manipur lost Rs. 131 crore to floods
According to a senior officer, Manipur has suffered a loss of around Rs. 131 crore in the floods caused by cyclone Mora. The floods and landslides caused serious damages to property, agriculture and road transportation in the state. Over 20% of total paddy fields were destroyed in the Imphal valley. Cyclone Mora caused heavy rains and storms in the state lasting over 20 days.
Education minister rebukes school principals over poor result
In what may seem like a review meeting, Assam education minister Himanta Biswa Sarma called in school principals and reprimanded them over poor performance on live television. Sarma ordered mass transfers, including punishment postings and voluntary retirement for non-performing teachers. 31 schools in the state recorded a 0% pass rate in the class X examinations of the Board of Secondary Education, Assam (SEBA).
BJP asks for strict action against bureaucrat Shangpliang
The BJP unit of Meghalaya has accused senior bureaucrat Himalaya Shangpliang of indulging in political activities in the state and has demanded strict action against him. Calling Shangpliang's moves a violation of the All India Service Rules, 1968, BJP State Vice President JA Lyngdoh said this shows state government's lack of control. BJP has asked for his permanent removal from his position.
Flood situation grim in Northeast as 44 die in Assam
44 have died while over 17 lakh people have been affected and 1.06 lakh hectares of cropland destroyed so far by the floods in Assam. According to the Assam State Disaster Management Authority (ASDMA), 31,000 people have taken refuge in 294 relief camps across the state. Arunachal Pradesh was cut off by landslides and floods, while Manipur is struggling with incessant rains since May.