Sudden water-release from Tamil Nadu caused floods, Kerala tells SC
Sudden water-release from Tamil Nadu caused floods, Kerala tells SC
Aug 24, 2018, 10:37 am
2 min read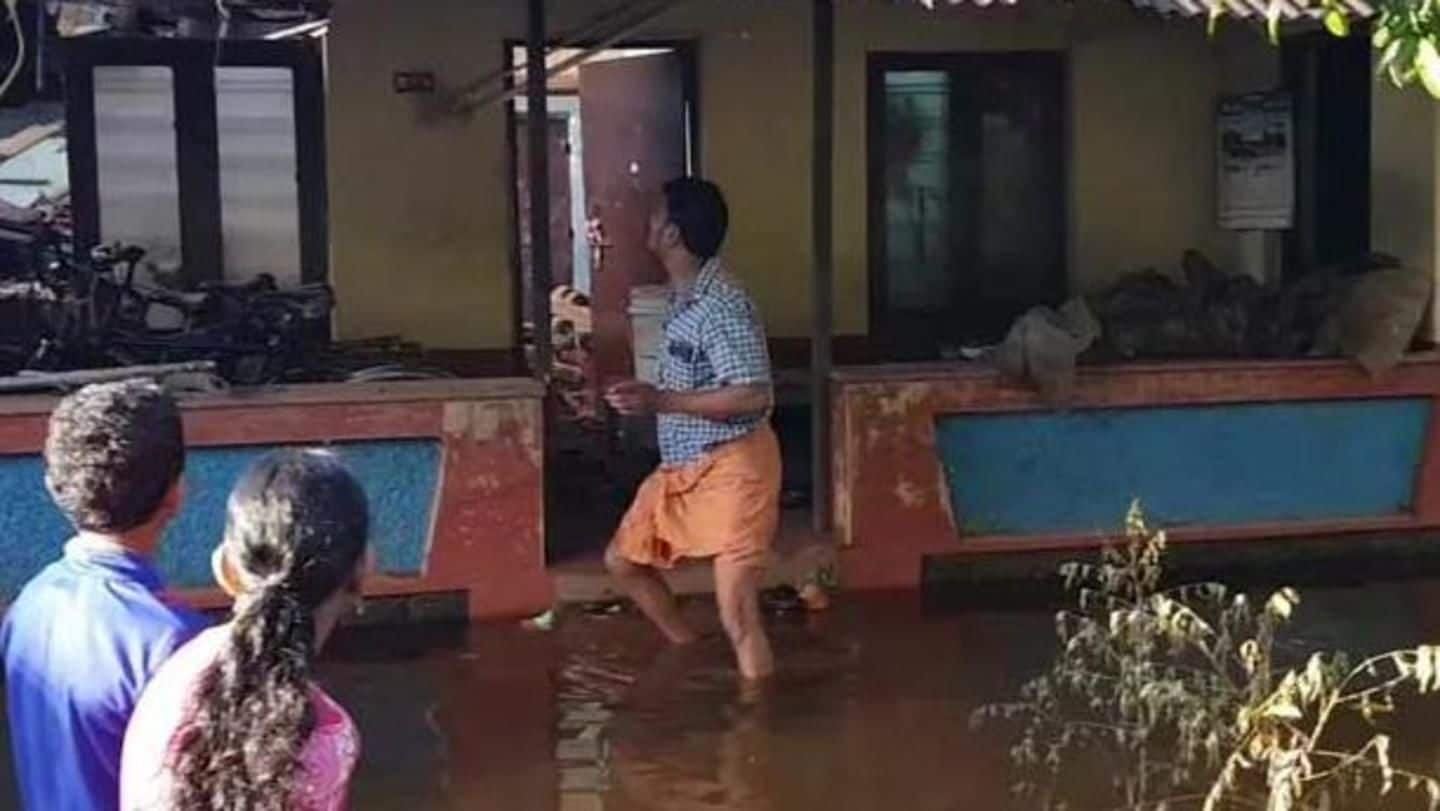 On Thursday, Kerala blamed Tamil Nadu's failure to control the release of water from the Mullaperiyar dam for the floods, which devastated the state, killing hundreds and ruining property worth thousands of crores. Chief secretary of state, Tom Jose, told the Supreme Court that Kerala had asked Tamil Nadu to release water in a controlled manner, but their pleas went unchecked. Here's more.
Understanding how dams may have wreaked havoc
The upper reaches of Western Ghats nestle Mullaperiyar dam, which is operated by Tamil Nadu, despite being situated in Kerala. It has a catchment area of 624 sq. km. Below that Idukki reservoir, having a catchment area of 650 sq. km, is located. Kerala claimed once water was released from Mullaperiyar dam, suddenly, the Kerala government opened shutters of downstream dams, causing the disaster.
Ignoring pleas, Tamil Nadu opened 13 shutters at once: Kerala
Further, Kerala claimed Tamil Nadu turned a deaf ear to pleas about controlled release of water and let level in Mullaperiyar dam reach 139 feet. Then on August 15, 13 shutters of Mullaperiyar dam were opened which discharged 9,000 cusecs of water in 10 hours. Jose said the Kerala government was evacuating people near Idukki dam when water was released by Tamil Nadu.
Kerala claims it wanted time, Tamil Nadu didn't pay attention
Further, Kerala claimed to have written letters to Tamil Nadu requesting them to not release water suddenly, in hope to buy some time. They said they wanted to avoid flash floods in their sleep, but Tamil Nadu didn't pay attention.
Kerala asks SC to form management committee for Mullaperiyar dam
Kerala's response comes after residents approached the top court seeking dams' structural safety. As per an SC order of 2014, three-member supervisory committee overlooked this. The Centre informed SC on August 17, that National Crisis Management Committee (NCMC) has decided to lower water levels at Mullaperiyar dam to avert another crisis. Kerala urged SC to form management committee, which would take care of Mullaperiyar dam's day-to-day activities.
Meanwhile, Tamil Nadu asked to bring water level down
On Thursday, Tamil Nadu was directed by a central panel to bring down the water level in Mullaperiyar dam from existing 142 feet to 139 feet, till August 31. Earlier, Kerala CM Pinarayi Vijayan had written to his Tamil Nadu counterpart E. Palaniswami requesting lowering of water level. Kerala's worst floods in nearly a century affected 13 out of 14 districts.