Chidambaram faces arrest by ED as SC rejects bail plea
Chidambaram faces arrest by ED as SC rejects bail plea
Sep 05, 2019, 12:33 pm
3 min read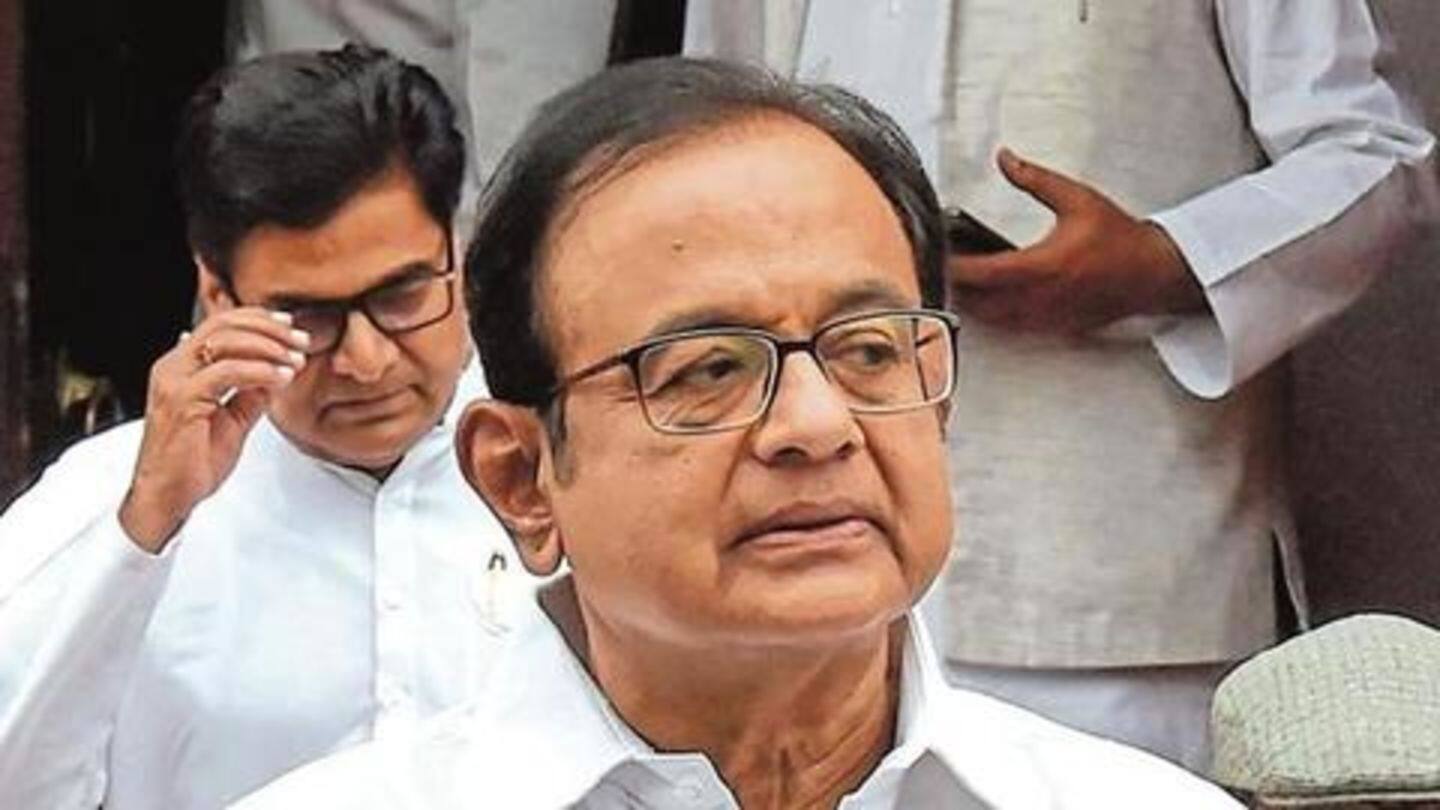 Thursday started on a sour note for former Finance Minister P Chidambaram as the Supreme Court rejected his plea seeking anticipatory bail in the case registered by Enforcement Directorate (ED). Chidambaram is being probed by ED and CBI for involvement in alleged corruption in INX Media case. He has been in CBI custody since August 21, and after this order, ED can arrest him.
Backstory: Chidambaram had challenged Delhi HC's order in SC
Chidambaram had challenged an August 20 order of Delhi High Court, in which he was not given protection from arrest. The court had called him the "kingpin" of the corruption scandal, wherein illicit FDI was pumped into INX Media when he handled the Finance Ministry. After HC rejected his plea, ED, and CBI, both hunted for him, with the latter arresting him first.
Anticipatory bail may affect investigation, felt SC
Denying him relief, the bench including Justices R Banumathi and AS Bopanna, said an anticipatory bail at the initial stage may hamper the investigation. "It's not a fit case to grant anticipatory bail. Economic offenses stand at the different footing and it has to be dealt with a different approach," the bench remarked. Further, SC said he can seek regular bail at concerned court.
SC also refused to look at ED's documents
The court also said it would not take a look at documents which ED submitted in a sealed cover, as any observation made by it may affect the case of the accused. Interestingly, when Chidambaram's legal representatives asked the bench to study transcripts of questions and his answers, it said it "was part of investigative authority."
After setback, Chidambaram withdrew plea
Another plea of Chidambaram, questioning the non-bailable warrant (NBW) issued against him as well as the trial court's remand orders for custodial interrogation in the case lodged by CBI, was supposed to be taken by SC. But after the initial order, he withdrew the request.
Two days ago, SC saved Chidambaram from going to Tihar
Meanwhile, a trial court is expected to take a call on Chidambaram's bail. On Tuesday, the lower court toed the line of SC's orders, sending him to CBI custody till September 5, despite the top probing agency saying it is done with interrogation. In a normal case, Chidambaram would have been sent to Tihar jail, but SC saved him from that embarrassment.
Separately, another court will take call on pre-arrest bail
The INX Media case is not the only matter for which Chidambaram is on the radar of agencies. He is also accused of corruption in the Aircel-Maxis case, and a trial court will today announce its decision on his plea seeking pre-arrest bail. In both the scandals, Chidambaram's son Karti, an MP from Tamil Nadu's Sivaganga, is accused of receiving kickbacks.