Supreme Court rejects early hearing in Ayodhya dispute
Supreme Court rejects early hearing in Ayodhya dispute
Nov 12, 2018, 11:50 am
2 min read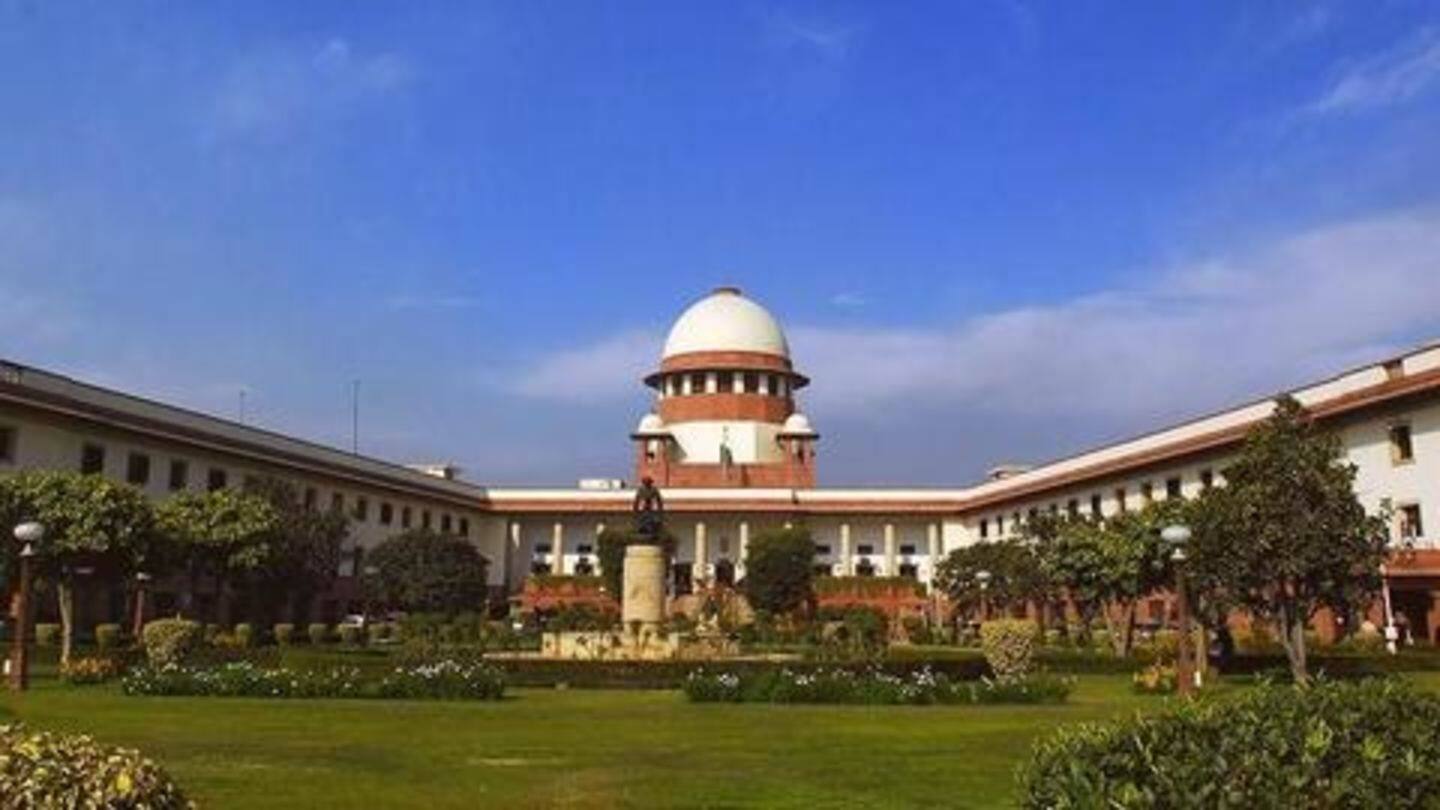 The Supreme Court on Monday rejected petitions for early hearing in Ayodhya dispute. The petition was filed by Hindu Mahasabha, and Chief Justice Ranjan Gogoi rejected the plea. Earlier, on October 29, the apex court listed the matter for next year January, meaning dates of hearing for the high-profile case will be decided then. The case has been lying in court for years now.
A bit about Ram Janmbhoomi that changed Indian politics
At the center of this dispute is 2.77 acre of land. In December 1992, right-wing outfits demolished the Babri Masjid claiming it was the birthplace of Lord Rama. In 2010, the Allahabad HC divided the land equally among three parties: the Sunni Waqf Board, Ram Lalla, and Nirmohi Akhara. But none of the parties were content with the verdict and approached the top court.
Earlier, SC noted praying in mosque isn't necessary in Islam
Over the years the demands of construction of mandir in place of masjid have got louder. Notably, another case could have a direct impact on the Ayodhya dispute. In the 1994 case of Faruqi v/s Union of India, a lower court noted that praying in the mosque was not necessary for Islam. In September, in a majority verdict, the top court upheld this judgment.
On the other hand, politics over Ayodhya is gaining momentum
Meanwhile, politics over Ayodhya is taking new turns every day. BJP Minister Giriraj Singh claimed Hindus are running out of patience. At a rally in Chhattisgarh, UP CM Yogi Adityanath said Congress should clear its stand on Ram Mandir and clarify if they are team Babur or team Rama. During the Deepotsava ceremony in Ayodhya, chants of 'Mandir Ka Nirmaan Karo' welcomed Adityanath.