SC to hear Aarey forest case today, activists get bail
SC to hear Aarey forest case today, activists get bail
Oct 07, 2019, 09:02 am
3 min read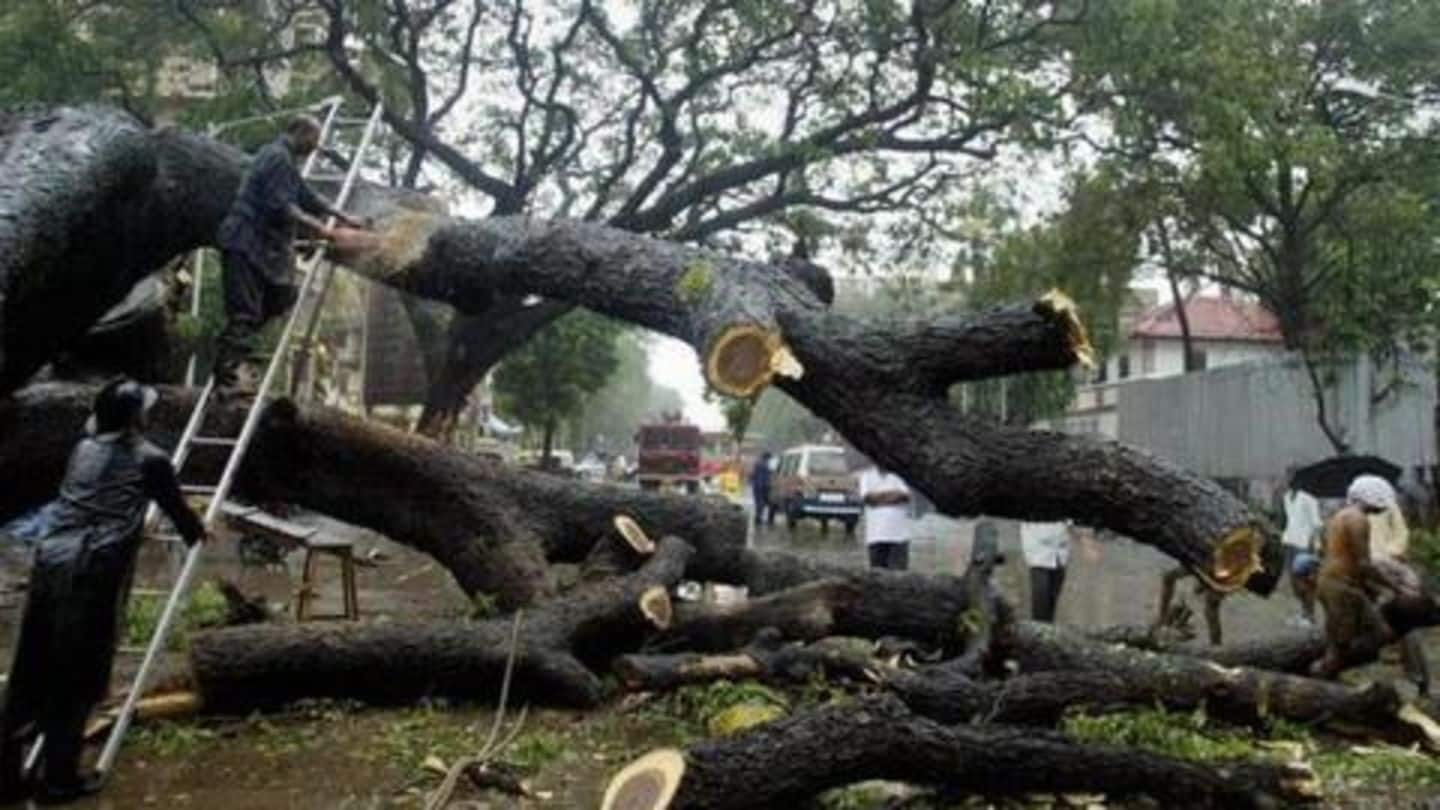 A special bench of the Supreme Court will hear a plea against the felling of trees in Mumbai's Aarey colony on Monday. The trees are being cut for the city's metro rail project and have drawn criticism from several quarters. Meanwhile, another court on Sunday gave conditional bail to 29 activists, who were arrested on Friday night for protesting against the exercise. Here's more.
After letter to CJI Gogoi, special bench was formed
The special bench, constituting Justices Arun Mishra and Ashok Bhushan, was formed after a law student named Rishav Ranjan wrote a letter to Chief Justice of India Ranjan Gogoi. Reportedly, the plea has been listed as Public Interest Litigation (PIL) and will come up for hearing at 10 am. Since SC is closed for Dusshera, the letter was uploaded in name of vacation officer.
Felling of trees will lead to floods: Ranjan
In the letter, it was highlighted that cutting the trees might flood Mumbai. "The question is why should a forest which has 3,500 trees in it on the banks of a river be the chosen site for a polluting industry?" Ranjan reportedly argued in the letter. CJI Gogoi was urged to treat the letter as a petition for the time being.
Earlier, HC opined "environmentalists have failed"
To recall, on October 4, a Bombay High Court bench of Chief Justice Pradeep Nandrajog and Justice Bharati Dangre, junked four pleas against cutting of trees, while remarking that "environmentalists have failed". For almost two years now, activists have been protesting against the decision of the Mumbai civic body's Tree Committee to cut trees for the construction of a car shed in the area.
Clock cannot be put back: HC
"The environmentalists fail in instant petition because they have lost touch with the procedure to be followed as per law. The clock cannot be put back. We don't make any comments thereon as the petitioner has to now swim or sink before SC," HC said.
Activists were arrested for "assaulting" cops on duty
Hours after the HC's order, bulldozers reached the spot for the "task". Activists claimed the actions of the authorities were illegal and protested with all their might. But they were charged with assaulting cops on duty and were subsequently arrested. Most of those who were arrested were students and their lawyers argued they have exams from Monday. Subsequently, a holiday court granted them bail.
Activists will be released by 11 am
While giving relief, the court asked them to post a bail bond of Rs. 7,000. They were also directed to not participate in protests anymore. They were lodged in Thane jail and in all likeliness will walk out by 11 am.