Sushma allows medical visa to PoK resident, slams Pakistan
Sushma allows medical visa to PoK resident, slams Pakistan
Jul 18, 2017, 01:54 pm
2 min read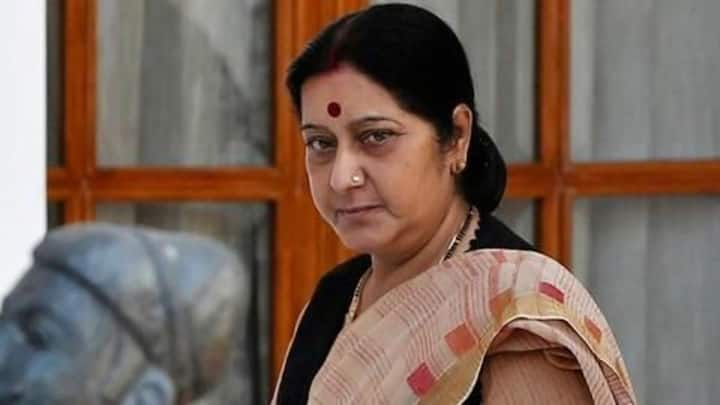 Trust EAM Sushma Swaraj to hit the bull's-eye and you won't be disappointed. With her latest move of granting a medical visa to an ailing PoK resident, Swaraj sent a strong message to the neighbouring country that PoK belonged to India. Swaraj further cemented her dialogue by stating that new visa rules weren't applicable to PoK as it is an integral part of India.
PoK resident requested Sushma for travelling to India for treatment
24-year-old PoK resident, Osama Ali expressed his wish to travel to Delhi for treatment after being diagnosed with a tumour in liver. Ali said that Pakistan's Foreign Ministry adviser Sartaj Aziz had refused to write to Indian High Commission for his visa. Soon thereafter, Sushma Swaraj's reaction came where she said Ali's visa will be granted and no letter from Pakistan was required.
Sushma shuts down with one tweet at a time
Before coming to the rescue of PoK resident Ali and slamming Pakistan, Sushma Swaraj slammed Pakistan's Foreign Ministry adviser Sartaj Aziz for not having the courtesy to acknowledge her letter urging him to grant a visa to Kulbhushan Jadhav's mother. Swaraj further blamed Aziz saying it is his fault that Pakistanis in need of urgent medical attention are unable to come to India.
Sushma Swaraj reaches out to help Pakistanis
Sushma Swaraj has time and again proved that humanity prevailed by helping Pakistani nationals. The EAM assisted a medical visa to a 4-month-old Pakistani child Rohaan who was suffering from heart ailment earlier in June. She also helped Faiza Tanveer, a woman suffering from cancer, visit India for treatment after her visa application was reportedly rejected by the Indian embassy.