Senior journalist Girish Nikam passes away from heart attack
Senior journalist Girish Nikam passes away from heart attack
Nov 08, 2016, 03:21 pm
2 min read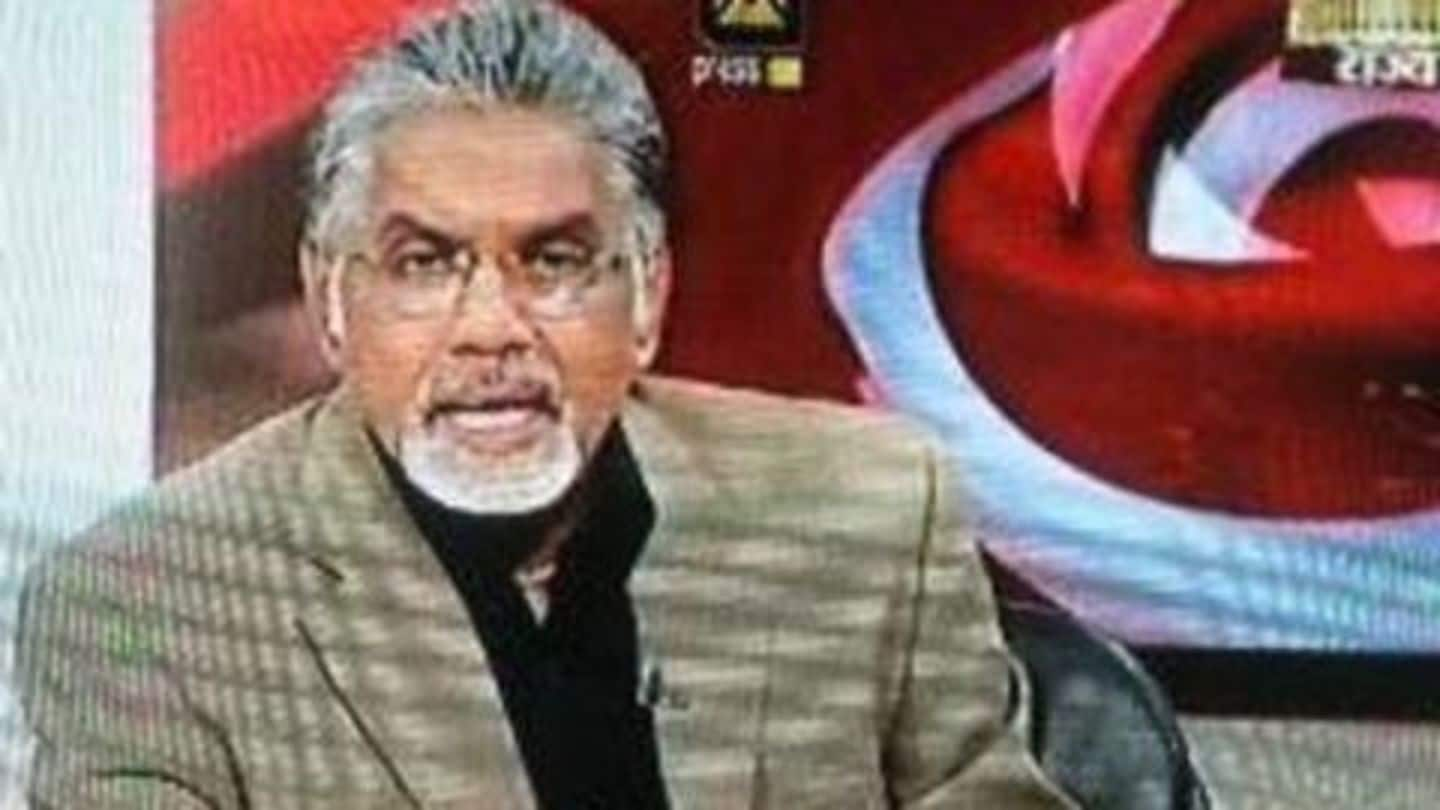 TV anchor and senior journalist Girish Nikam passed away on Monday due to a major heart attack. According to his associates, after shooting a programme, 59-year-old Nikam complained of uneasiness and was rushed to the Ram Manohar Lohia hospital, where he passed away. The body of Girish Nikam will be taken to Bangalore for performing his last rites.
Girish Nikam has been a respected senior journalist in India for the last 24 years. He graduated with an M.A in Social Sciences from the Tata Institute of Social Sciences (TISS), Bombay and a B.A in Journalism, Criminology and Economics from Mysore University. Girish Nikam had also worked as an independent freelance columnist.
Girish Nikam's journalistic career
Girish Nikam began his journalistic career with "Star of Mysore" in Mysore, after which he shifted to Bangalore's Indian Express. His reporting has been published in some of the most prestigious Indian English publications like India Today, Newstime, The Times, Deccan Chronicle, The Week, National Review and Gulf News. Girish Nikam has made several appearances on TV News channels as a political expert.
Along with being a respected journalist, Nikam also taught Reporting and Current Affairs at the Jagran Institute of Mass Communication (JIMMC) in Noida.
Reactions to Girish Nikam's demise
Chairman of Prasar Bharati, A Suryaprakash said that Nikam was an extremely versatile mediaperson who traversed the worlds of print, television and social media. Mohammed Hamid Ansari, the Vice President condoled Nikam's passing away. In his message, the Vice President said that he was deeply saddened to learn the same and described Nikam as a "valued and respected member of the Rajya Sabha Television."