#CareerBytes: MBA scholarships offered by top B-schools in India
#CareerBytes: MBA scholarships offered by top B-schools in India
Written by
Ramya Patelkhana
Nov 10, 2018, 05:13 pm
3 min read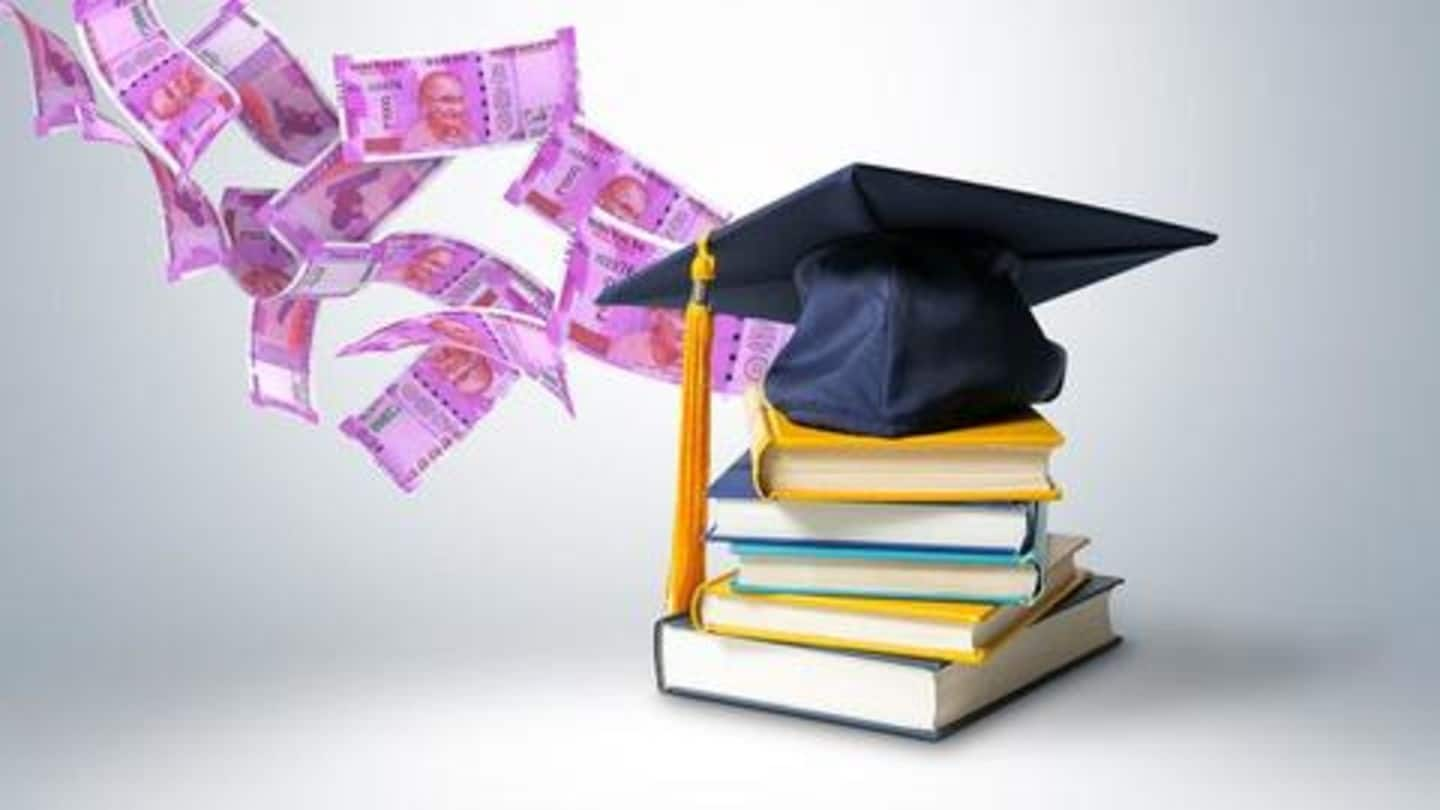 Management education in India has transformed hugely in recent years, but MBA and other management programmes have become expensive. However, many top business schools offer a number of scholarships to help students overcome financial struggles and ensure that lack of funds don't get in the way of quality management education. Here are 5 top B-schools, including IIMs, and a list of scholarships they provide.
Some of the popular scholarships offered by IIM Ahmedabad
IIM Ahmedabad provides various scholarships to its students on the basis of merit, family income, community etc. Under IIMA Special Need-based Scholarship, fee waivers are offered to students from economically weaker sections; amount depends on family income. Apart from SC/ST Scholarships and the government's Merit-cum-Means Scholarships, it offers several merit-based schemes, including Aditya Birla Group Scholarship under which 6 students receive Rs. 1.75L/annum each.
Here are some of the scholarship schemes offered by IIMB
IIM Bangalore also provides many scholarships, including Aditya Birla Group Scholarship under which students shortlisted based on their merit receive Rs. 1.75L/annum each. Societe Generale Global Solution Centre India Scholarship offers full tuition-fee waiver to students in need who are nominated by the institute and shortlisted after interviews. IIMB also provides Rajesh Kaushik Memorial Scholarship, a merit-based scheme that offers Rs. 1.5L/annum to students.
About 'Cognizant Technology Solutions - B'izard Scholar' scheme at IIMB
IIMB also offers Cognizant Technology Solutions - B'izard Scholar scheme under which three candidates are shortlisted based on their academic excellence among other criteria. The scholarship amount is Rs. 3L for the winner; the first and second runners-up receive Rs. 2L and Rs. 1L, respectively.
IIM Lucknow: Some scholarships provided by the premier B-school
IIM Lucknow provides Need-Based IIML Scholarship for students with less than Rs. 1.5L family income. Industry Sponsored Scholarships awards Rs. 6,000-1,00,000/annum to students based on academic performance while Bharti Scholarship offers Rs. 50,000/annum to students with family income below Rs. 1.08L. The Center's Merit-cum-Means Scholarship (Rs. 2,200/annum per student) and SC/ST Scholarship (Rs. 1,500/annum per student) are among the various scholarships offered by IIML.
ISB Hyderabad is a leading private B-School in India
Indian School of Business (ISB), Hyderabad provides various merit-based scholarships along with its corporate partners. Citigroup scholarship offers $12,500 to 4-6 students. Novartis and Nurture India provide Rs. 4L scholarship each to students on merit and need basis. Under Manhattan Review Scholarship, 5 students, based on academic excellence, are awarded Rs. 1L. Ten international students are awarded Rs. 3,00,000-15,00,000 each under ISB@10 Global Scholarship.
Scholarships offered by Amity Business School in Noida
Amity Business School, Noida is one of the top private management institutes in the country. It offers two types of scholarships: 100% Scholarship and 50% Scholarship. For 100% Scholarship, students must have 93% minimum aggregate in Class-12 of CBSE/ICSE and at least 80% in graduation to be eligible. For 50% Scholarship, candidates with 88% minimum aggregate in Class-12 and 75% in graduation are eligible.