#StatueOfUnity: 73 tribal-villages didn't cook food to protest against Modi
#StatueOfUnity: 73 tribal-villages didn't cook food to protest against Modi
Nov 01, 2018, 11:19 am
2 min read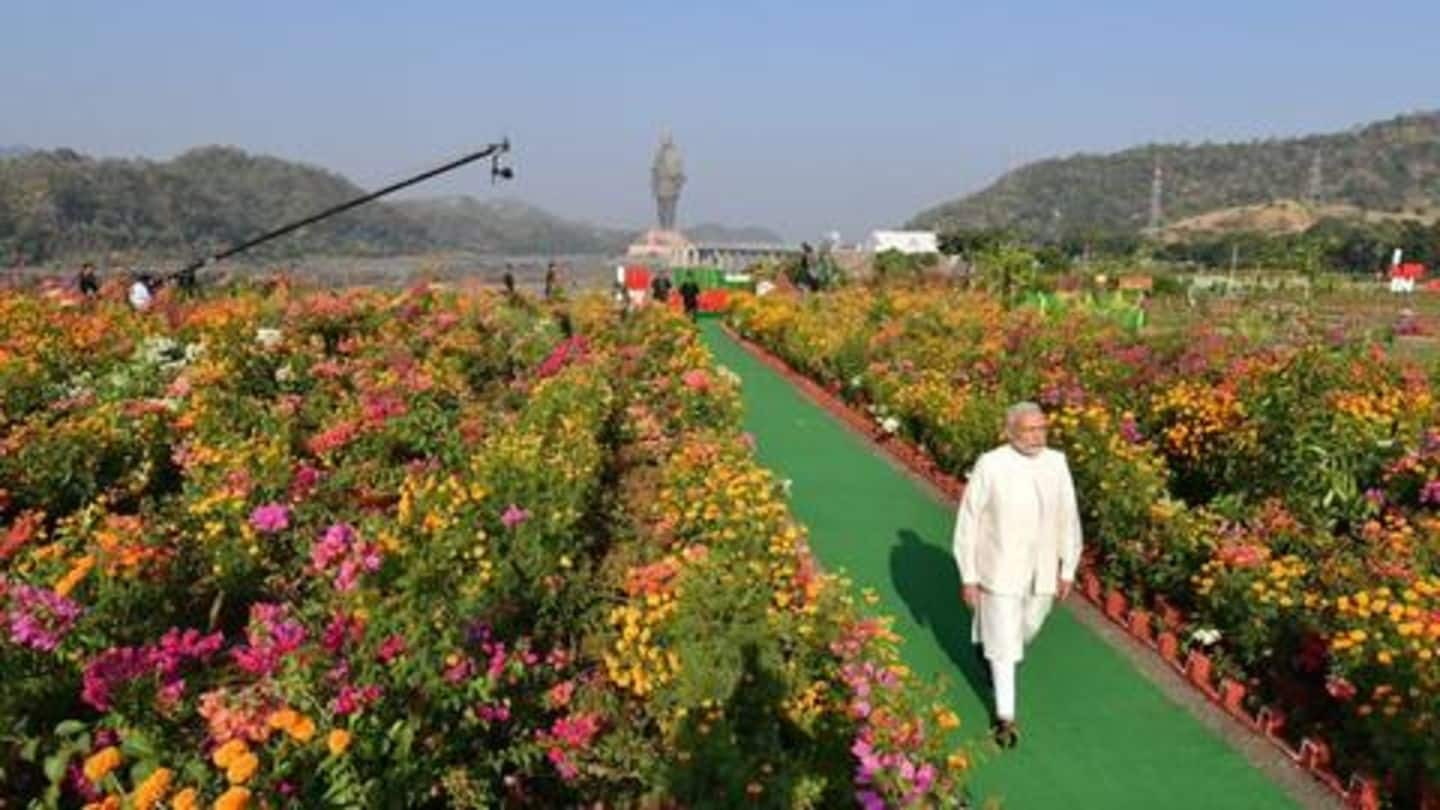 Inaugurating the Statue of Unity in Gujarat on Wednesday, Prime Minister Narendra Modi urged Indians to follow Sardar Vallabhbhai Patel's words, but tribal villages in the area slept empty stomach last night in protest. Food wasn't cooked in as many as 73 tribal villages as they protested the world's tallest statue, and alleged they weren't properly compensated after being displaced. Here's understanding their concerns.
We aren't against Patel, but need school, hospitals: Tribal leader
After being displaced for Sardar Sarovar Dam's development, the tribal groups didn't get proper compensation. They also alleged trees were cut in 3 km area surrounding the dam, causing environmental damage. "Rs. 3,000 crore statue in one of the most backward districts of Gujarat is a farce. We are not against Sardar Patel, but we want schools and hospitals," said tribal leader Praful Vasava.
The villages didn't cook food, likened it to mourning
Some of the agitated members planned to take out a rally to the inauguration site but were arrested before reaching there. Raj Vasava, an arrested activist, said no food was cooked in villages just like it happens when someone dies. "Though we were provided food at Songadh police station, we did not eat as our community is fasting today," he added.
No one wants to leave ancestral home, says one
Shops and markets remained closed in Bharuch, Songadh, and Rajpipla. Some protesters held placards written in blood slamming PM Modi. At least 200 tribal families were shifted from Kevadiya village to Kaba village to aid the development in areas surrounding the dam and statue. "They have offered land in exchange or cash compensation. But nobody wants to leave their ancestral homes," said Sanjay Tadvi.
Meanwhile, Collector said rehabilitation money has been increased
Narmada Collector, R Ninama, revealed the land was taken over in 1992, but families were shifted recently. "The cash compensation in the rehabilitation package has been increased to Rs. 7.5 lakh per hectare from Rs. 3.5 lakh, in case the tribals do not want land in exchange," Ninama said. Meanwhile, Congress's Manish Doshi said BJP has failed all communities but was blaming Congress.
BJP says Congress sponsored the protests
"Development schemes like Vanbandhu Yojana have established a connect between the tribals and the government. The statue will help develop the tourism industry and the local people are happy. The protests are Congress-sponsored," said Bharat Pandya of the BJP.