Fake IAS/IPS officer duo duped policemen for 8 years; arrested
Fake IAS/IPS officer duo duped policemen for 8 years; arrested
Written by
Siddhant Pandey
Aug 02, 2019, 03:56 pm
3 min read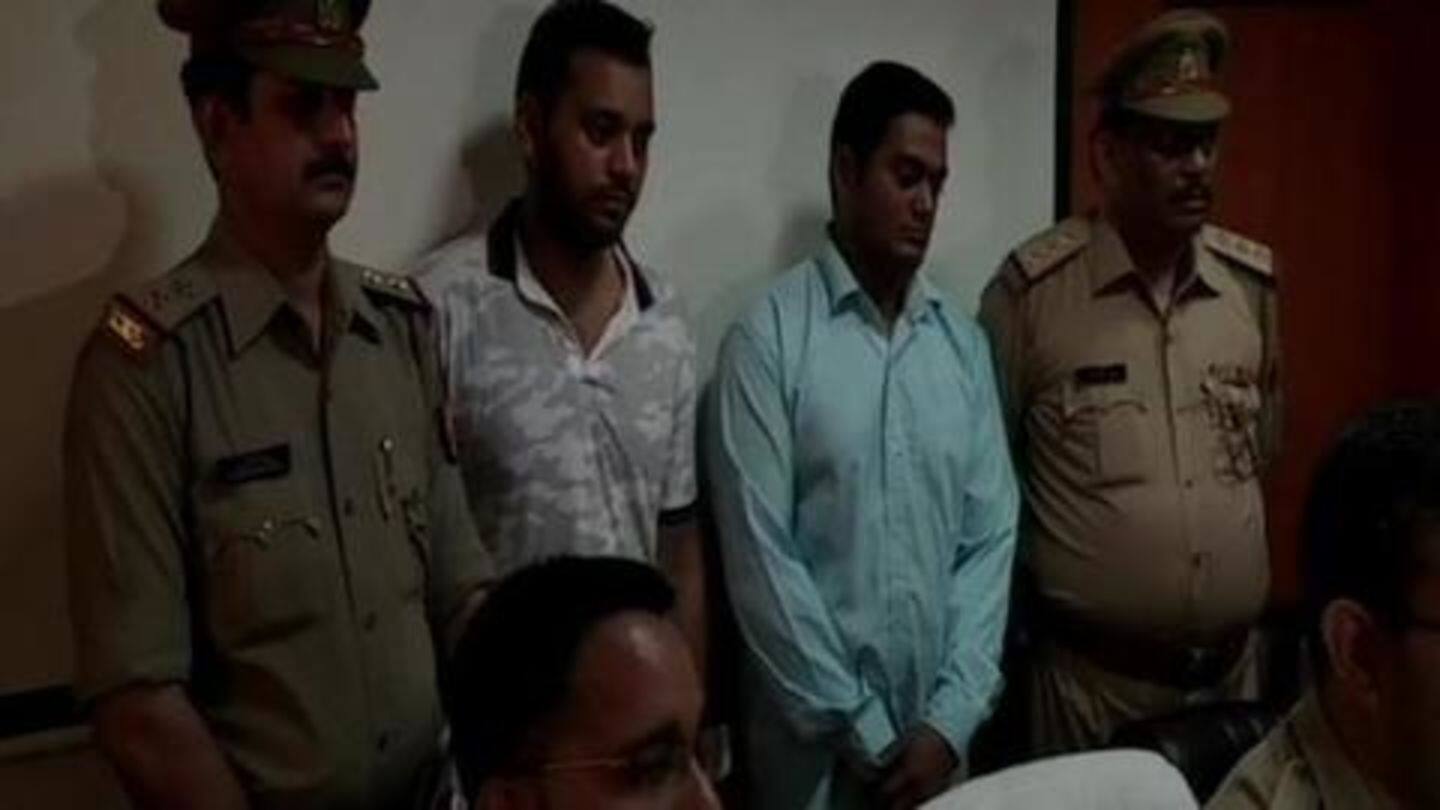 Two men were arrested recently for posing as Indian Administrative Service (IAS) or Indian Police Service (IPS) officers to dupe policemen with promises of desired postings. The two men, Gaurav Mishra (30) and his brother-in-law Ashutosh Rathi (34), were arrested from Gautam Buddha Nagar, the police said yesterday. Reportedly, the duo extorted Rs. 8-10L from their targets over the last 3-4 months.
Duo arrested after police received complaint last week
The duo's misdeeds came to light during the investigation of a case registered on July 26 in the Noida Sector 20 police station. The complaint was filed by a man, who said that he was being pressurized by the accused allegedly in the name of a senior BJP leader. The police then tracked the caller to a car parked near Sector 18 metro station.
When police questioned them, Mishra introduced himself as IPS officer
Speaking to PTI, SSP (Gautam Buddh Nagar) Vaibhav Krishna said the duo was found inside the car, adding, "On questioning, Mishra introduced himself as an IPS officer and tried to influence the local police." After further questioning and probing phone records, they were apprehended.
Khaki uniforms, fake IDs, IAS/IPS badges seized from duo
Further, the police seized khaki uniforms, fake IDs, IAS and IPS badges from the duo, ANI reported. Mishra would pose as a senior IAS officer in the PMO or an IPS officer of the West Bengal cadre or the friend of a senior BJP leader. The two would use these identities to pressurize government officials to conduct transfers for their anonymous clients.
Interestingly, Mishra was arrested in 2012 for the same crime
Meanwhile, Millennium Post reports, Mishra got inspired "when he saw a picture of a lady IPS officer on Google." He purchased a fake IPS uniform and wore it to reap benefits. He reportedly urged a Greater Noida private university to enroll an MBBS candidate by posing as an IPS officer and attended an event as chief-guest there once, in 2012. However, he was identified and arrested.
Mishra lives in Ghaziabad; holds a BTech degree
Notably, Mishra hails from Prayagraj and lives in Ghaziabad. He graduated from IEC college in Greater Noida with a BTech degree in 2012, while Rathi, a Muzaffarnagar native, is a B.Com graduate from CCS University, Meerut.
Duo booked under multiple IPC sections on Thursday
Speaking to The Times of India, Krishna said that a complaint has been registered against the duo on Thursday. They have been implicated under multiple sections of the Indian Penal Code including Section 189 (threat of injury to public servant), 170 (impersonating a public servant), 419 (cheating by impersonation), 420 (cheating), 467 (forgery) and 471 (using as genuine a forged document or electronic record).