Jalpaiguri Child Trafficking Case: CID questions BJP MP Roopa Ganguly
Jalpaiguri Child Trafficking Case: CID questions BJP MP Roopa Ganguly
Written by
Ramya Patelkhana
Jul 30, 2017, 01:00 am
2 min read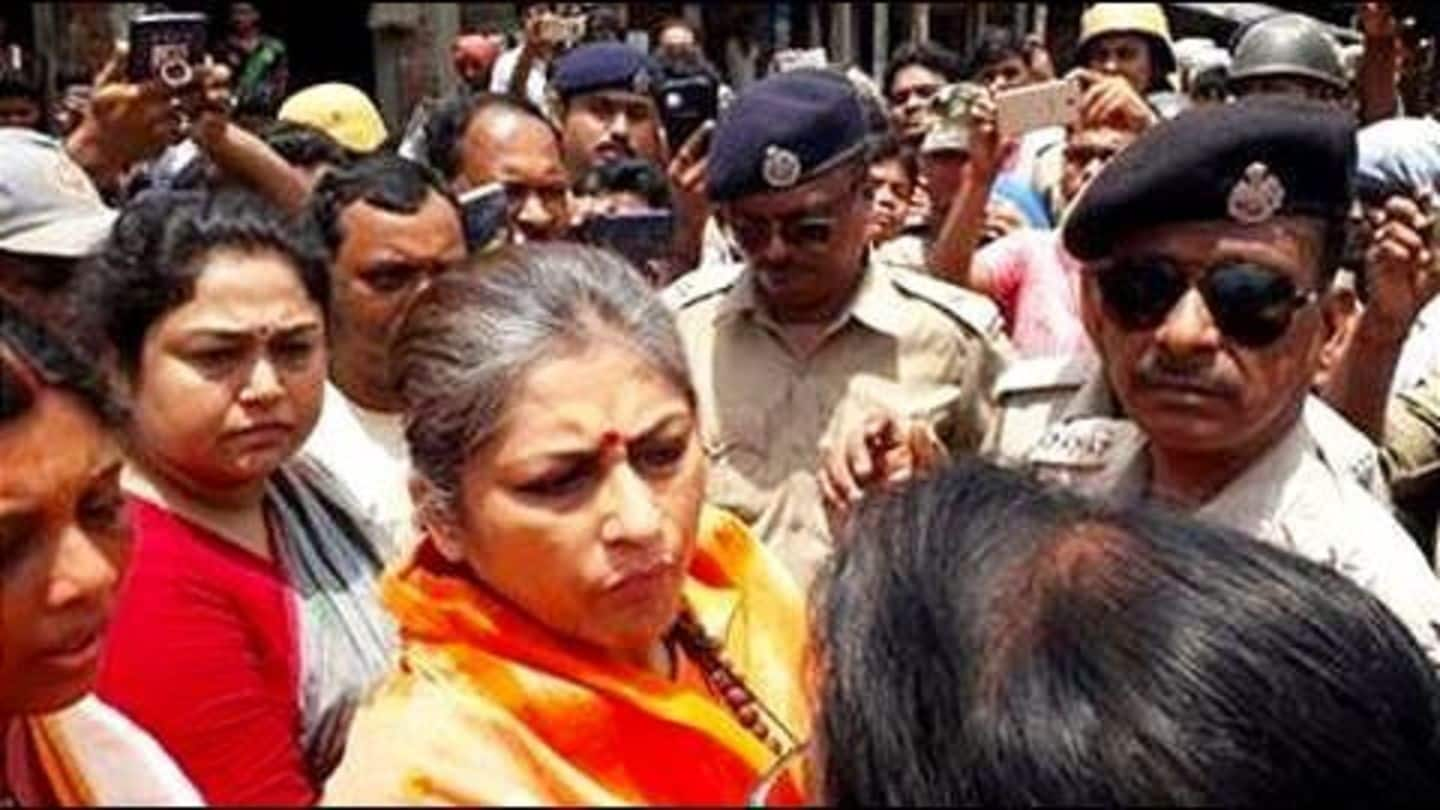 West Bengal's Central Investigation Department (CID) questioned BJP Rajya Sabha MP Roopa Ganguly about a child trafficking case in Jalpaiguri. She was grilled for two hours over her alleged meeting with Juhi Chowdhury, the arrested, former BJP Women's Wing General Secretary. Chowdhury is accused in this case involving a child trafficking racket that allegedly sold babies and children through dubious adoptions.
CID just wanted to question to solve the case: Ganguly
After the questioning, Ganguly said: "They have nothing against me. We want this case to be closed as soon as possible. Juhi belonged to our group and is also a member of the BJP Mahila Morcha. I am sure that she is not an accused."
Ganguly, Vijayvargiya involved in trafficking, alleges Chandana Chakraborty
The CID said Ganguly would be further questioned about her links to Chowdhury as they need more answers. BJP's National General Secretary Kailash Vijayvargiya and two other party leaders were also summoned by CID for questioning in the case. In Mar'17, Chandana Chakraborty, a key accused in this case, alleged that Ganguly and Vijayvargiya were involved in the child trafficking racket.
Ganguly sides with Juhi Chowdhury
CID arrests several persons in the case
The case involves a child trafficking racket at Jalpaiguri's children's home Bimala Shishu Griho. Apart from Juhi Chowdhury, the children home's Chairperson Chandana Chakraborty, her brother Manas Bhowmik and the home's Chief Adoption Officer Sonali Mondal were arrested. CID arrested them on the charges of selling 17 children/babies (aged between 1-14 years), some even to foreigners, through fake adoption deals.
Chandana Chakraborty, her associates involved in the crime
CID exposed a child trafficking racket last year after conducting raids at homes in North 24 Parganas' Baduria. The racket came to light when infants being sold were found inside biscuit boxes in Baduria. In Jan'17, CID found another link to the fraud after receiving a complaint from Central Adoption Resource Authority regarding "irregularities" in three children's homes run by Chanda Chakraborty in Jalpaiguri.
Chakraborty involved in trafficking for over 10 years
In Feb'17, during interrogation by CID, Chakraborty reportedly confessed that she was into child trafficking for the last ten years. She revealed that engaged agents directly sold the babies/children to "customers". The entire process was carried out through mobile phones and agents. She added said they had sent some babies to other countries with the help of the hired agents.