Plastic ban: Allow bags weighing 20g, demand manufacturers
Plastic ban: Allow bags weighing 20g, demand manufacturers
Jul 06, 2018, 08:46 pm
2 min read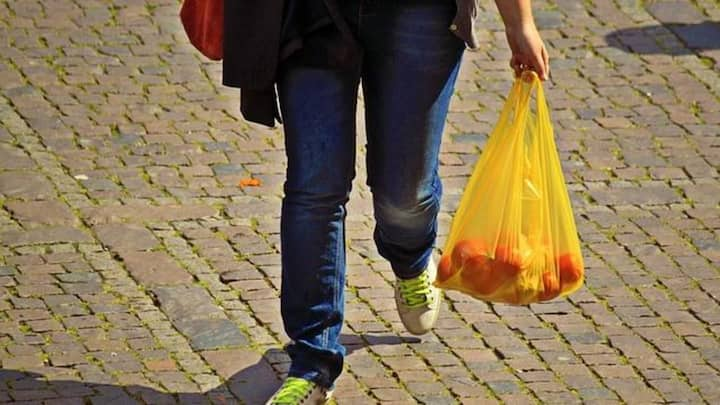 Days after Maharashtra Government relaxed the norms for FMCG firms by just self-proving that they only use recyclable multi-layer packaging, plastic manufacturers are raising their voices. Their demand is that they should be allowed to make plastic-bags weighing 20g and above, because multi-layer packaging will always have some non-recyclable components. But their plastic bags are reusable, they claimed.
BMC, MPCB officials have no knowledge of this category
P Anbalagan of Maharashtra Pollution Control Board (MPCB), the implementing authority of the ban, said allowing manufacturing of 20g plastic-bags were discussed earlier, but the expert-level panel formed by the state government rejected it. On July 2, the state government had ordered the ban on manufacturing of non-recyclable multi-layer packaging, but civic officials don't have knowledge about this category. This has added to the confusion.
Experts will be called in to research on multi-layer packaging
MPCB is doing nothing to diffuse the confusion. They said experts from Centre for Environmental Planning and Technology will be called in. They will conduct an exhaustive study on recyclable and non-recyclable multi-layer packaging, which will take months. "We will also train MPCB officials," said Anbalagan. In the meantime, FMCG firms will be asked to self-certify if their multi-layer packaging is recyclable.
Multi-layer packaging: Definition, uses, drawbacks
Multi-layer packaging comprises layers of paper, paper board, polymeric materials, metalized layers or aluminium foil and is used by MNCs to wrap snacks, shampoo sachets, toothpaste tubes and other products. It entails usage of at least one-layer of plastic, making it non-recyclable.
All about the ban: Rules, penalties and more
On June 23, Mumbai joined the likes of Seattle (US), Montreal (Canada) and Hamburg (Germany), which have banned the sale, distribution and storage of single-use plastic. The items included in the ban are high-quality carry bags, plastic, thermocol decorative items, disposable cutlery and non-woven polypropylene bags. Penalties can go up to Rs. 25,000 and imprisonment for three months.