Mumbai: In 'kaali-peeli' style, more Ola-Uber drivers keep refusing rides
Mumbai: In 'kaali-peeli' style, more Ola-Uber drivers keep refusing rides
Jul 10, 2018, 04:20 pm
3 min read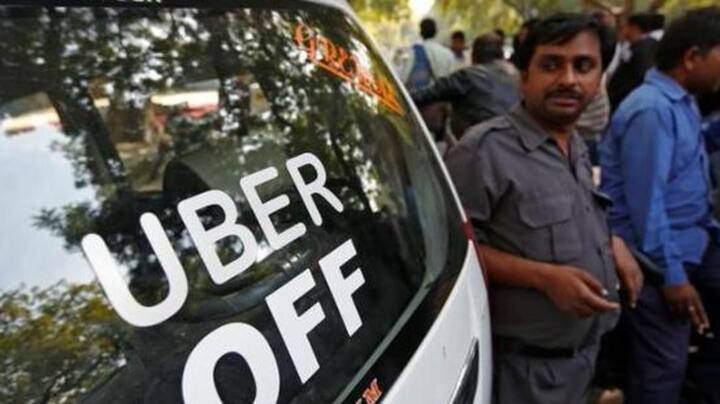 The trend of Ola and Uber drivers refusing rides is slowly going northward. After they failed Chennai last year during monsoons, it's now Mumbai's turn. Not just during heavy rains, drivers commonly refuse rides citing the most random reasons, from low fuel to inaccessible location or the classic "won't get return passengers." Passengers, who also end up paying the cancellation charge, are highly inconvenienced.
Even those who ride regularly shared similar experience
Mildred Lopes, a regular commuter of Uber, shared her experience with an indisciplined driver on a Mahim-Byculla ride that never happened. She waited for her cab for 20 minutes, even though the app showed it was '5-7mins away' from her spot. When she called the driver up, he abused her. She finally had to cancel the ride, for which she also paid Rs. 49.
'After learning destination, the driver immediately told me to cancel'
Kurla-based Anam Shaikh shares a similar experience when she booked a ride to Dahisar from Ghatkopar. "After learning my destination, the driver immediately told me to cancel," Shaikh said. The driver initially cited lack of fuel as the reason, but when Shaikh persisted, he said he'd have to go to Bhandup for this ride and wouldn't get a passenger back. "I had to cancel."
Neither drivers nor the firms deny the ongoing trend
Interestingly, both the drivers and the firms acknowledged this ongoing trend. "A drop to Kalyan will have less chances of a rider coming back, than a drop to Bandra," admitted an Ola driver. Uber said that to check this problem, they are conducting counseling sessions for drivers regularly, where "we encourage them to minimize cancellations for the reliability of the system."
Companies running cabs claim to have system in place
Regarding the actions they take on such errant drivers, the companies claimed they have a system in place. "Frequent cancellations by drivers can result in temporary deactivation of their accounts," said an Uber spokesperson. Officials of another private cab company said, "A driver can cancel a maximum of two rides in a day. If they exceed this number, their ratings go down."
Ride refusal aside, Ola, Uber surge pricing pinches hard
This monsoon is sure proving expensive for Mumbaikars, courtesy the more-than-double charging by Ola and Uber. Vikhroli-based Arshia Ladak tweeted that she had recently booked an Uber from Thane to Mahalaxmi and was charged Rs. 1,500, against the normal fare of Rs. 600. Last year during monsoons, intra-city travel proved more expensive for Chennaiiyans than their flight tickets, due to the cab-aggregators' monopoly.