Providing refuge, serving food, rescuing stranded: Meet Mumbai's unsung heroes
Providing refuge, serving food, rescuing stranded: Meet Mumbai's unsung heroes
Jul 11, 2018, 04:52 pm
3 min read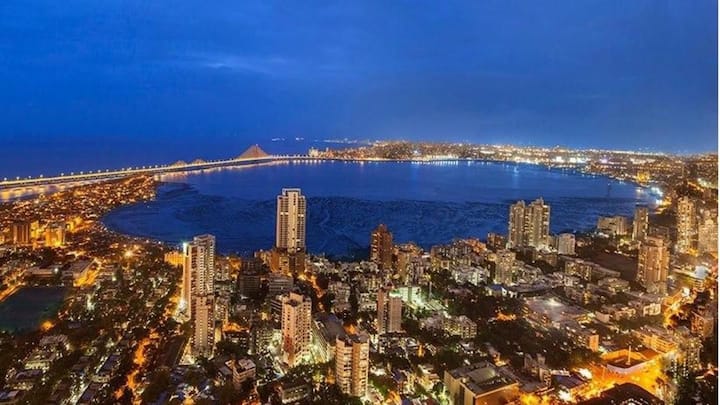 Like every year, this time too Mumbai is facing a deluge and remains submerged in water due to torrential rainfall and abysmal administrative flaws. However, the rescue efforts put forward by hundreds of citizens have successfully covered up BMC's follies. Right from gurudwaras to Indian Railways and Mumbai Police: everyone has come together to help their fellow beings. Mumbai shows what humanity is!
Dadar Gurudwara delivered food to Tata Hospital, Dadar station
All the gurudwaras across the city opened their doors to those who were stranded in rains and provided them food and shelter. Dadar Gurudwara went a step ahead and delivered food to Tata Hospital and Dadar station, both located nearby. Last year, they won hearts when they gave refuge to a French family stuck in Mumbai rains after three hotels turned them down.
Constable Rajni Jabre, armed with an umbrella, sets an example
Mumbai Police don't have the luxury to enjoy tea and pakodas at home when rains cripple the city. They report to duty at 8AM and help people cross waterlogged streets, push stranded vehicles to clear roads and direct traffic. Constable Rajni Jabre did exactly that. Braving clogged roads and clumsy weather, she won hearts by helping an old woman cross a flooded Hindmata road.
Personnel, volunteers served food to stranded-passengers, rushed needy to hospitals
Shatabdi and Vadodara Express were stranded between Nallasopara and Vasai since 4AM yesterday. Tracks were submerged and the trains couldn't move an inch. The passengers were hungry and tired of waiting, when suddenly NDRF, police, fire brigade and volunteers came to their aid. The volunteers served them food while officials rescued them. A stranded pregnant woman was rushed to a hospital aboard a boat.
While one Mumbaikar covered an open manhole, another showed professionalism
Individuals like Ravi Patil and Santosh also came across as heroes during this crisis. While Patil covered an open manhole along with a watchman and a gardener, Santosh stuck to his duty and drove actor Swara Bhaskar to her shooting spot in Mira Road on time. "Santosh ji woke up at 4am to come from Nallasopara to Andheri in the #MumbaiRains," read Swara's tweet.
Weather prediction: Heavy to very heavy rainfall till Saturday
Mumbai was inundated in recent days due to heavy downpour, with Railways getting hit the worst. The city has already received 60% of its annual rainfall but the weather department predicts heavy to very heavy rainfall till Saturday. So although today the megapolis is heaving a sigh of relief, owing to no-show by rains since morning, the relief might not last long.