Banerjee running smear campaign against Shah: BJP tells EC
Banerjee running smear campaign against Shah: BJP tells EC
Mar 20, 2021, 11:37 am
2 min read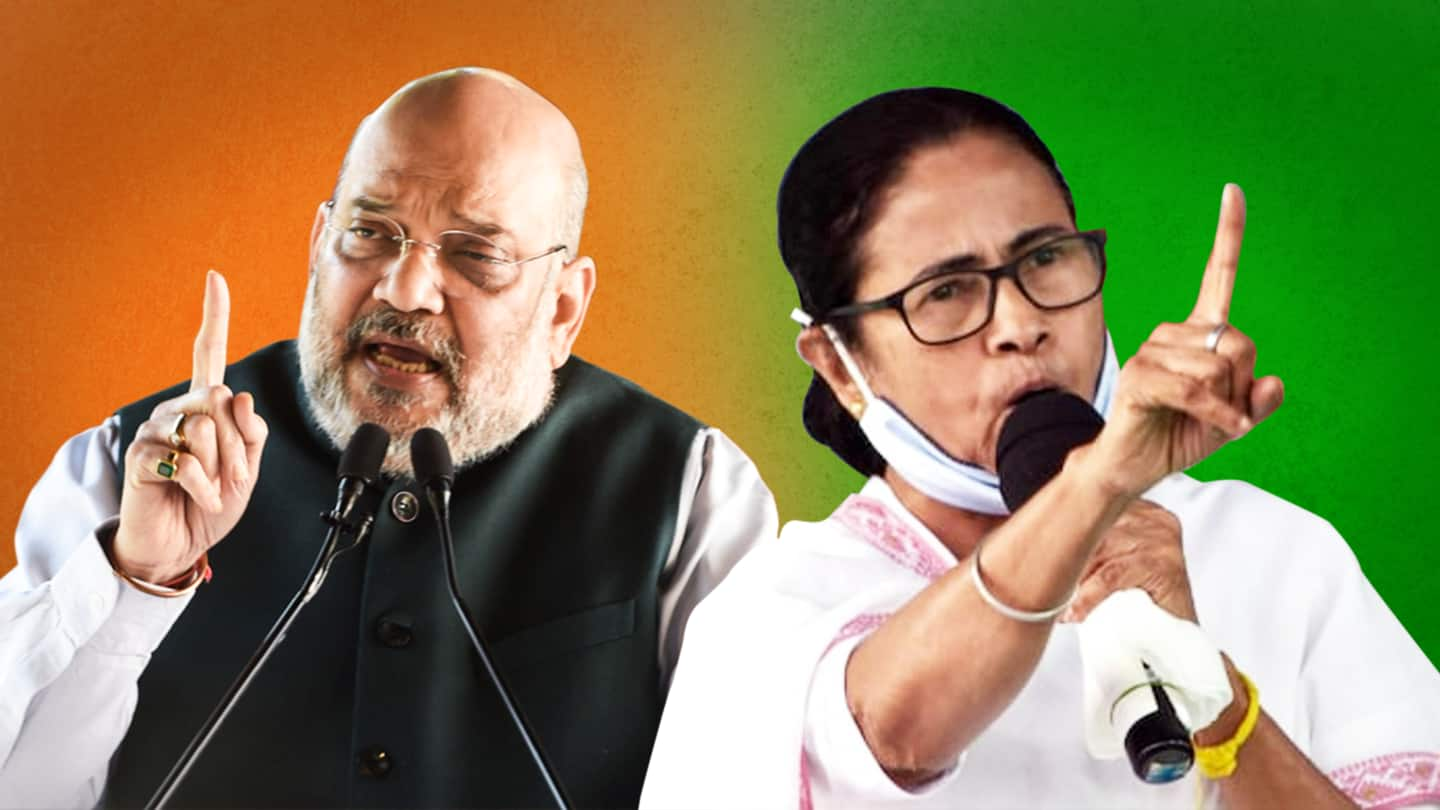 The Bharatiya Janata Party (BJP), which is fighting tooth and nail to defeat Trinamool Congress (TMC) in West Bengal, on Friday urged the Election Commission to take legal action against Chief Minister Mamata Banerjee for claiming that the apex poll body was being run by Union Home Minister Amit Shah. Banerjee was also accused of running a "smear campaign" against Shah, reports PTI.
Background: Banerjee had asked Shah if he is running EC
BJP's request to EC came days after Banerjee lashed out at Shah at a rally in Bankura on March 16. "Who is running the Election Commission, Amit Shah, are you running the Election Commission?" she had asked. The saffron party highlighted that Banerjee had also claimed Shah was hatching conspiracy theories while sitting in Kolkata. Some snippets from her speech were also shared.
BJP said smear campaign being run to tarnish Shah's image
BJP told EC that Banerjee's comments were false and fraudulent and were "made without any basis in law or in fact." "A smear campaign is being run to tarnish the image and reputation of Shri Amit Shah ji and other senior leaders of BJP, with the intent to spread misinformation and thereby influence the voters in a wrongful manner," BJP added.
BJP explained why it is necessary for EC to act
The party added that the lack of fear of corrective action by the poll watchdog has not only "vitiated the electoral atmosphere" but has also encouraged members of Banerjee's party to take the political discourse lower. They are indulging in both verbal and physical violence, the party claimed. EC must take urgent legal action or the electoral environment would be soiled, BJP went on.
BJP wants central forces inside polling booths
Moreover, BJP also wants EC to deploy central forces inside booths. They should be tasked with verifying voters and should also be given the responsibility of patrolling to ward-off violent incidents, the party claimed. "This would not only impede bogus voting, control political violence and killing of political workers but also reaffirm the electorates faith in the Indian electoral system," BJP added.