Bhagwat: Despite country's invasions, Hindus unconverted due to "determined spiritualism"
Bhagwat: Despite country's invasions, Hindus unconverted due to "determined spiritualism"
Oct 07, 2017, 06:44 pm
2 min read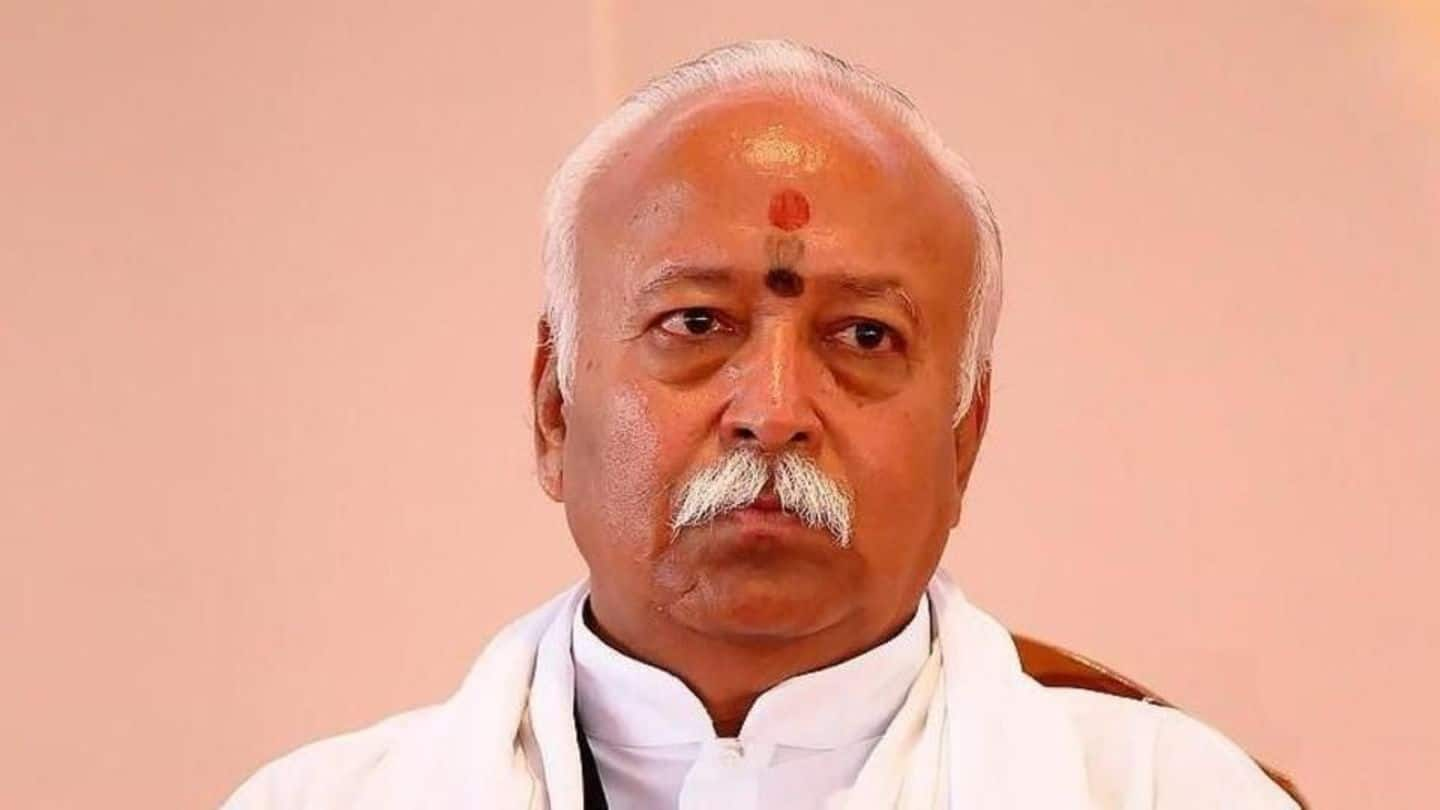 RSS supremo Mohan Bhagwat, who is in Vrindavan to inaugurate the "Mansi Dhyan Kendra" a meditation centre at Kaushal Kishore Maharaj's Nikunj Van ashram, said that Hindus could escape conversion to Islam, despite repeated invasions, "because of their spiritual strength." UP CM Yogi Adityanath also addressed the gathering saying that Hindutva was not BJP's agenda but a way of life. Know more!
Did Bhagwat take a dig at government's dissenters?
Bhagwat said that a lot was being preached. However, implementing all that was more important. In what appeared to be a dig at government's opposition, he said just by saying "Bharat Mata Ki Jai," one does not contribute to the country's progress. Instead, constructive steps need to be taken. He said this is "something that we expect to happen in the coming days."
Bhagwat also lashed out at the communists
Directly hitting communist ideology as BJP tries making inroads in their bastions of Kerala and Bengal, Bhagwat said, "Those propagating communism say they intend to make the poor rich and vice versa." He exclaimed that they were clueless about the steps needed for poor's welfare.
Yogi Adityanath lauds RSS for strengthening the nation
Adityanath appreciated RSS for providing the nation spiritual awareness and strength. He welcomed Allahabad HC's dismissal of a PIL challenging the government's order of compulsorily singing national anthems in UP's schools and madrassas saying that national anthem singing should be "a self- motivated endeavor." He claimed to have saved Rs. 60,000cr by reducing holidays and said students will learn about great personalities on those days.