This 25-year-old engineer is the youngest Lok Sabha MP ever
This 25-year-old engineer is the youngest Lok Sabha MP ever
May 26, 2019, 06:56 pm
3 min read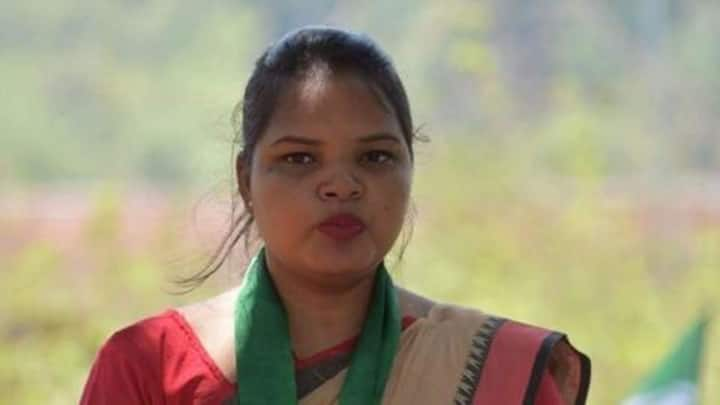 Today in wholesome news, a 25-year-old engineering graduate from Odisha is set to step into the Parliament, making history by becoming the youngest Lok Sabha member. Chandrani Murmu, who contested on a Biju Janata Dal (BJD) ticket from Keonjhar constituency (reserved for Scheduled Tribes), got 5.26 lakh votes. She defeated two-time BJP MP, Ananta Nayak, by a difference of 66,203 votes. Here's her story.
Murmu completed B.Tech in mechanical engineering in 2017
All of 25 years, 11 months and nine days old, Murmu was looking for a government job after having completed her B.Tech in mechanical engineering from SOA University in Bhubaneswar in 2017. Thereafter, she found out from her uncle, a BJD worker, that the party was looking for a candidate and she ended up filing her nomination for the 2019 Lok Sabha polls.
'I fit the bill for BJD,' says Murmu
Reportedly, BJD was looking for a "highly-educated woman". Murmu told SheThePeople, "In that sense, I fit the bill for them and then they asked me if I would like to become the candidate. I instantly agreed to the offer and it all happened very quickly."
Murmu's maternal grandfather was Congress MP in 1980, 1984
"It was like a dream for me," she told SheThePeople about her win. "My maternal grandfather was also in politics and so there's a political atmosphere in my family although none of my immediate family members are in politics." Murmu's maternal grandfather, the late Harihar Soren, was also an elected Congress MP of the Lok Sabha back in 1980 and 1984.
In April, a morphed, obscene video of Murmu went viral
Murmu, who describes herself as an "outgoing person," said she loved the experience of campaigning. However, while she ran her campaign, a morphed, obscene video of her went viral on social media. The cops had made three arrests in April in connection with the video.
Here's what Murmu plans to do as MP
Speaking about her goals as a Member of Parliament, Murmu said that she would like to tackle unemployment, fight gender discrimination in education and improve the education system, especially in rural areas. Murmu also hopes to establish a steel plant and a new railway line to improve connectivity between Keonjhar and Bhubaneswar, SheThePeople reported. Only one railway line connects Keonjhar to capital Bhubaneswar today.
'Don't want to get swayed by power and lose originality'
Murmu looks forward to her new job and hopes to grow from it. She told SheThePeople, "I'll learn something new every day as long as I'm a politician and I want to keep my personality intact and not change to fit into a politician's mould." She added, "I don't want to get swayed by power and I never want to lose my originality."
Before Murmu, Dushyant Chautala was the youngest Lok Sabha MP
Before Murmu, the youngest MP was Dushyant Chautala, who became the Hisar Lok Sabha MP in 2014 at age 26. Chautala founded the Jannayak Janta Party. In 2019 polls, Chautala was fielded by the JJP-AAP alliance, however, he lost to BJP's Brijendra Singh in Hisar.