Bypolls: Manohar Parrikar wins Panaji, AAP clinches Bawana in Delhi
Bypolls: Manohar Parrikar wins Panaji, AAP clinches Bawana in Delhi
Aug 28, 2017, 01:33 pm
2 min read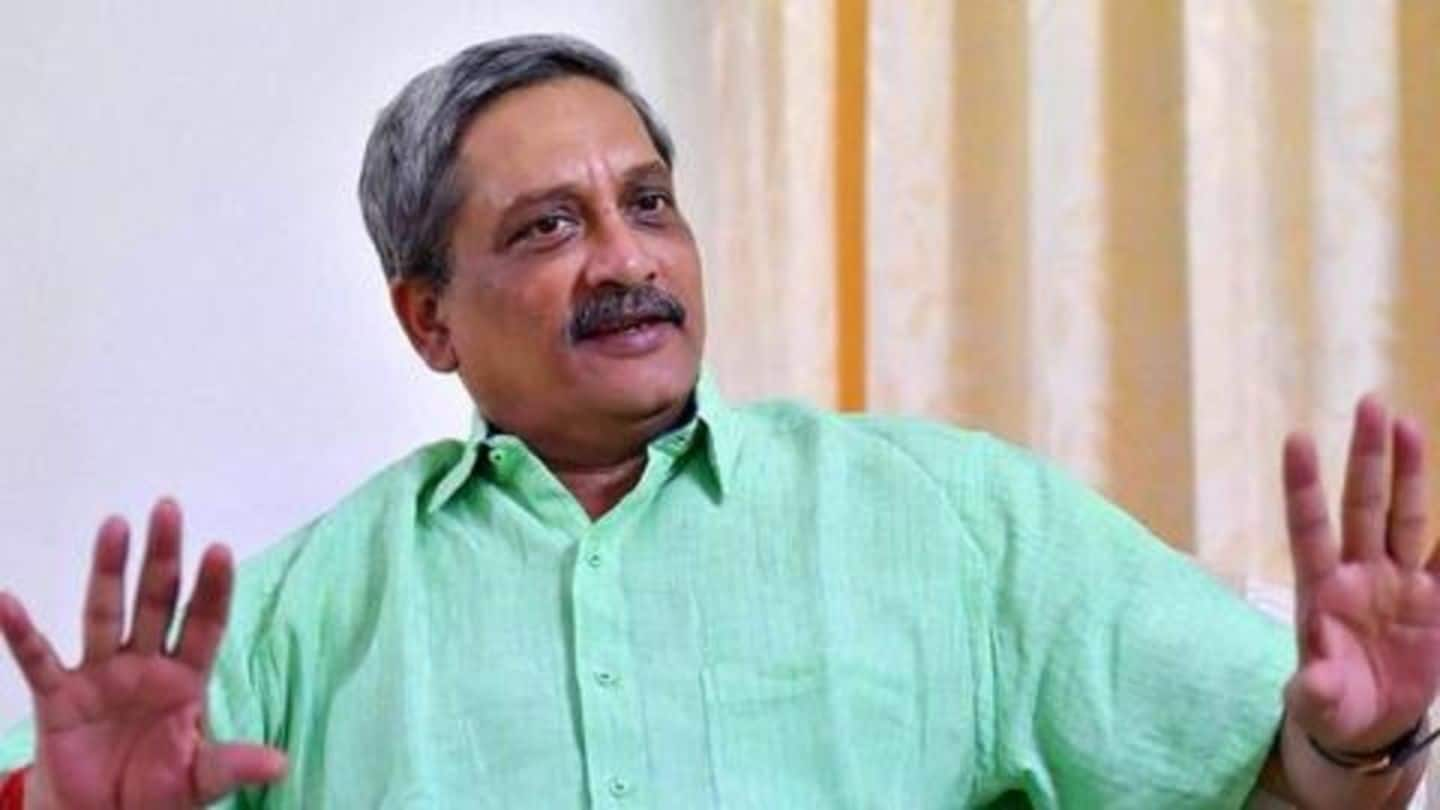 Securing his position as Goa CM, Manohar Parrikar won the Panaji bypolls by 4,803 votes, defeating Congress' Girish Chodankar . He will resign from Rajya Sabha next week. BJP MLA Siddharth Kuncalienkar had vacated Panaji for Parrikar. In Delhi's Bawana, AAP's Ram Chandra scored a victory with 24,052 more votes than BJP. In AP's Nandyal, TDP's Bhuma Brahmananda Reddy is leading by.
A BJP win in the second Goa seat too
In Valpoi, BJP's Vishwajit Rane won by a margin of 10,066 votes. Rane was earlier holding this seat as a Congress leader, but then defected to the BJP.
In Bawana, it was a three-way prestige battle
The Bawana bypoll was necessitated as AAP's Ved Parkash quit to re-join BJP. Congress' Surender Kumar was leading earlier. However, after eight rounds of counting, AAP pushed it to second place. A win would have boosted the fledgling Congress, which has suffered a string of electoral defeats. A win for the BJP (Parkash) would have increased its presence in the Assembly.
In Nandyal, ruling TDP to taste another victory
Nandyal in Andhra fell vacant after the death of the sitting MLA. The ruling TDP looks set to gain the seat. As CM Chandrababu Naidu (TDP) and Leader of Opposition YS Jaganmohan Reddy (YSR) led the charge for their parties, the Congress has been reduced to a mere spectator. YSR's Silpa Mohan Reddy and Congress' Abdul Khader have been left behind by over 2,800 votes.