Chhattisgarh CM Raman Singh to kick-start yatra showcasing "vikas"
Chhattisgarh CM Raman Singh to kick-start yatra showcasing "vikas"
May 12, 2018, 06:12 pm
3 min read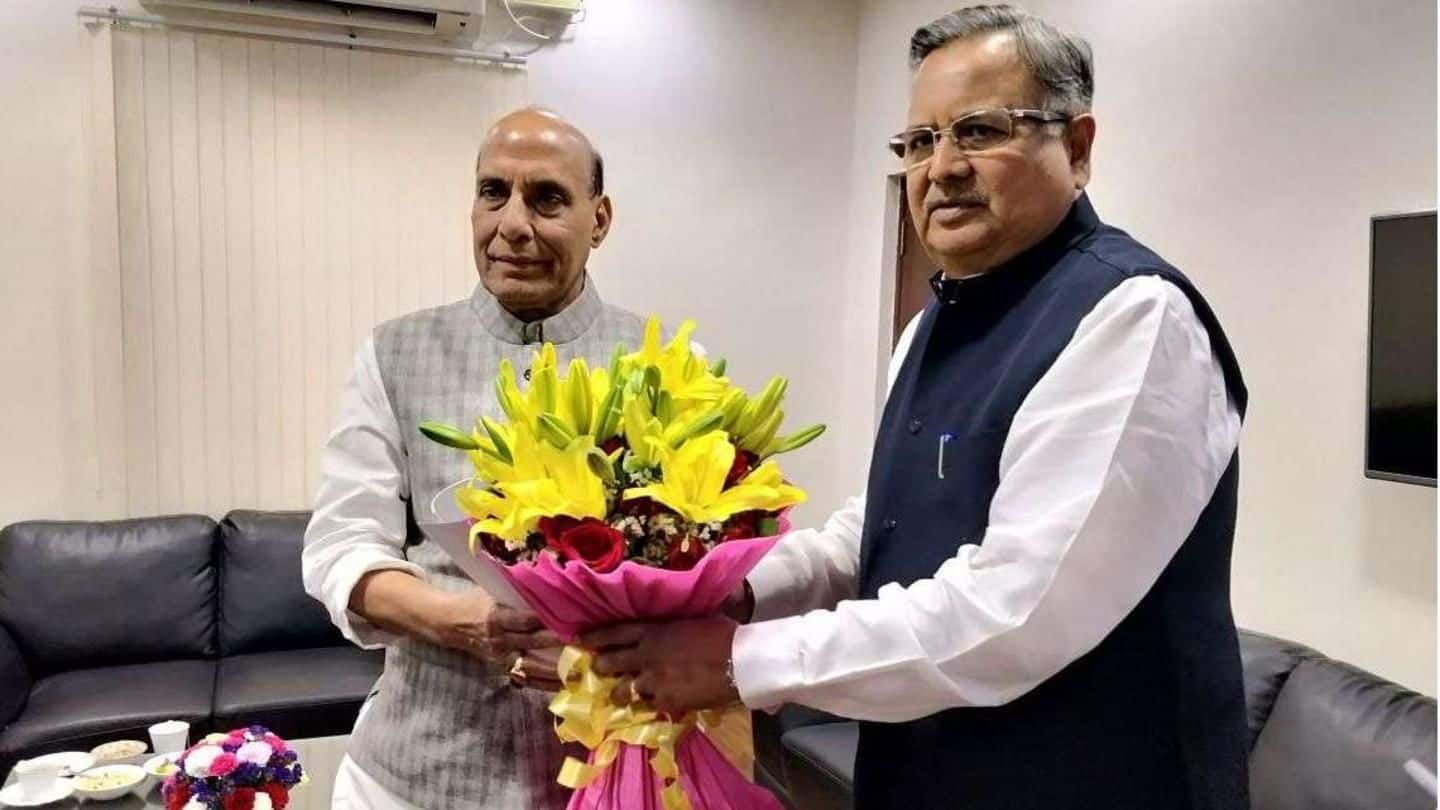 Hoping to win Chhattisgarh assembly elections for the record fourth time, Chief Minister Raman Singh will kick-off his much hyped election campaign today for the upcoming assembly elections, later this year. Titled "Vikas Yatra", BJP's campaign would be flagged off from naxal-heartland Dantewada by Union Home Minister Rajnath Singh. Being carried out in two phases, "Vikas Yatra" will focus on CM's development work.
Dantewada, Maoist hotbed in Chhattisgarh witnessed gruesome killing of 76 CRPF personnel by Naxalite-Maoist insurgents in 2010. State BJP claims Dantewada, in 15 years of Raman Singh's tenure, has witnessed wiping out of Maoists and surge in development work. "In earlier occasions too, the CM had begun his Vikas Yatra by seeking blessings of Danteshwari Mata. It's a tradition," said BJP spokesperson Sachidanand Upasane.
About the Chhattisgarh assembly elections
Upcoming November elections for 91-strong Chhattisgarh assembly will be Raman Singh's toughest fight to retain power, following cumulative three-term anti-incumbency. The BJP under Raman Singh has ruled the state since 2003, making him the longest serving BJP chief minister in the country. Aware of challenges lying ahead, Raman Singh has his eyes on 29 tribal seats where BJP hasn't fared well in the past.
My government focused on development: Raman Singh
Singh asserted that the BJP retained power thrice in Chhattisgarh not because Congress was weak, but because "development is BJP's top agenda." "If the Congress leaders read the figures that I have presented in the Assembly then they would realize that Chhattisgarh's growth is historic in every field," he claimed. Taking a dig, he blamed "single family rule" system for non-performance by Congress.
"Vikas Yatra a big push to election campaigning"
"While CM's Vikas Yatra will give a big push to election campaigning, we're working hard on ground to achieve 'Mission 65' — the target of winning 65 seats given to us by our party president," said Upasane.
All is not well: Development issues of Chhattisgarh
In India, every third person lives on less than Rs. 81/day and roughly 836 million Indians live in extreme poverty according to a United Nations report In Chhattisgarh alone, 1.04 crore people out of 2.55 crore live below the poverty line and 'Infant Mortality Rate' is depressingly high with 54 deaths/1000 live births. Moreover, tribal are fighting for their land rights.
Controversial land bill row
Raman Singh's government proposed the Chhattisgarh Land Revenue Code (Amendment) Bill, 2017 that allowed government to take tribal land for development. After massive backlash, they withdrew the bill over complaints saying the bill was against tribal welfare. The tribal ministers of the BJP were further boycotted by The Sarva Adivasi Samaj, a major tribal welfare group in the state.