Divya's 'bird drop' tweet with PM Modi's picture sparks controversy
Divya's 'bird drop' tweet with PM Modi's picture sparks controversy
Nov 01, 2018, 03:58 pm
2 min read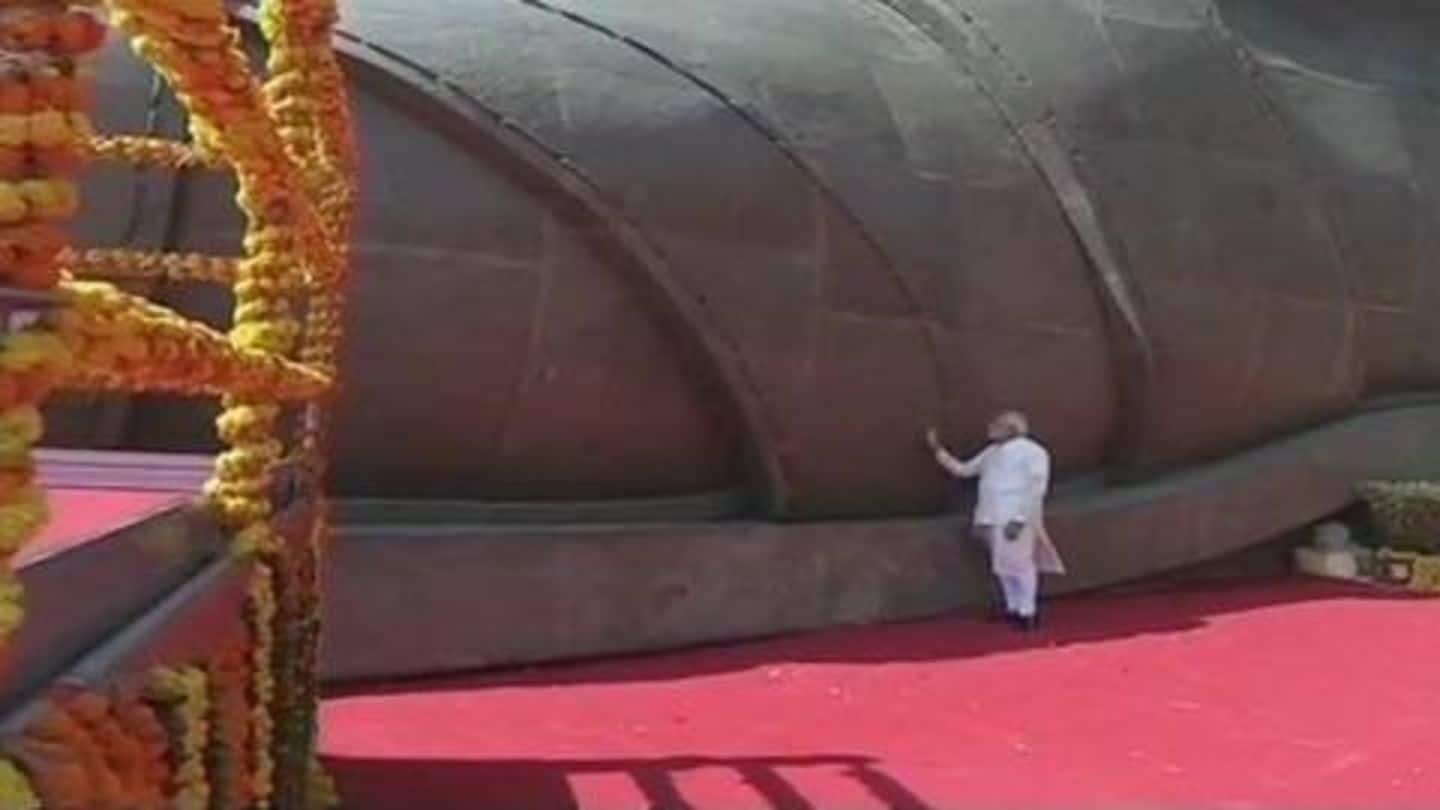 Social media head of Congress, Divya Spandana/Ramya, has sparked another controversy with a tweet which BJP and its supporters found derogatory. Sharing an image of Prime Minister Narendra Modi at the foot of the Statue of Unity, Divya wrote, "Is that bird dropping?" Replying to her tweet, BJP's handle wrote it was the values of the Congress which were dropping.
War of words ensues between Divya and BJP
Divya says there wasn't any reference to PM
In her defense, Divya said the tweet had no reference to PM Modi but that to a bird. However, it is unlikely that this defense will strike a chord with BJP supporters. Meanwhile, spokesperson of BJYM tweeted, "You guys just don't learn that the more you mock and 'put down' your own Prime Minister, you only end up lowering yourselves. Nation's respect for him only rises!"
Not going to clarify, tweets Divya
When you're done huffing puffing take a breath hold a mirror to yourselves. My views are mine. I don't give two hoots about yours. I'm not going to clarify what I meant and what I didn't cos you don't deserve one.

— Divya Spandana/Ramya (@divyaspandana) November 1, 2018
Divya's tweets about PM Modi sparked controversy earlier too
Interestingly, this is not the first time Divya's tweets landed her in trouble. A tweet she posted on Rafale Deal prompted a case against her. Lucknow-based-activist Syed Rizwan Ahmad approached Gomtinagar police station saying the tweet instigated hatred against PM Modi. The case was registered under Section 67 of The Information Technology (Amendment) Act, 2008 and Section 124A (sedition) of the Indian Penal Code.
Congress doesn't approve of this language, tweets journalist Nidhi Razdan
Congress sources say the party does not approve of this language used by Divya Spandana against the PM. Party should come on record. Once again, language used marks a low level in our politics https://t.co/ZrlRerjETx

— Nidhi Razdan (@Nidhi) November 1, 2018
Separately, Congress' Shashi Tharoor asks why no statue of Gandhi
Notably, Congress leaders didn't welcome the world's tallest statue in Gujarat of Sardar Vallabhbhai Patel. Congress MP Shashi Tharoor said, "Why is there such a big statue for a disciple of Gandhiji in the country where there is no statue of that size for the Mahatma?" He also said BJP tried to hijack freedom fighters as 'they have no leaders of their own'.