Amit Shah inducts ex-ISRO chief Madhavan Nair into the BJP
Amit Shah inducts ex-ISRO chief Madhavan Nair into the BJP
Written by
Shiladitya Ray
Oct 28, 2018, 02:59 pm
2 min read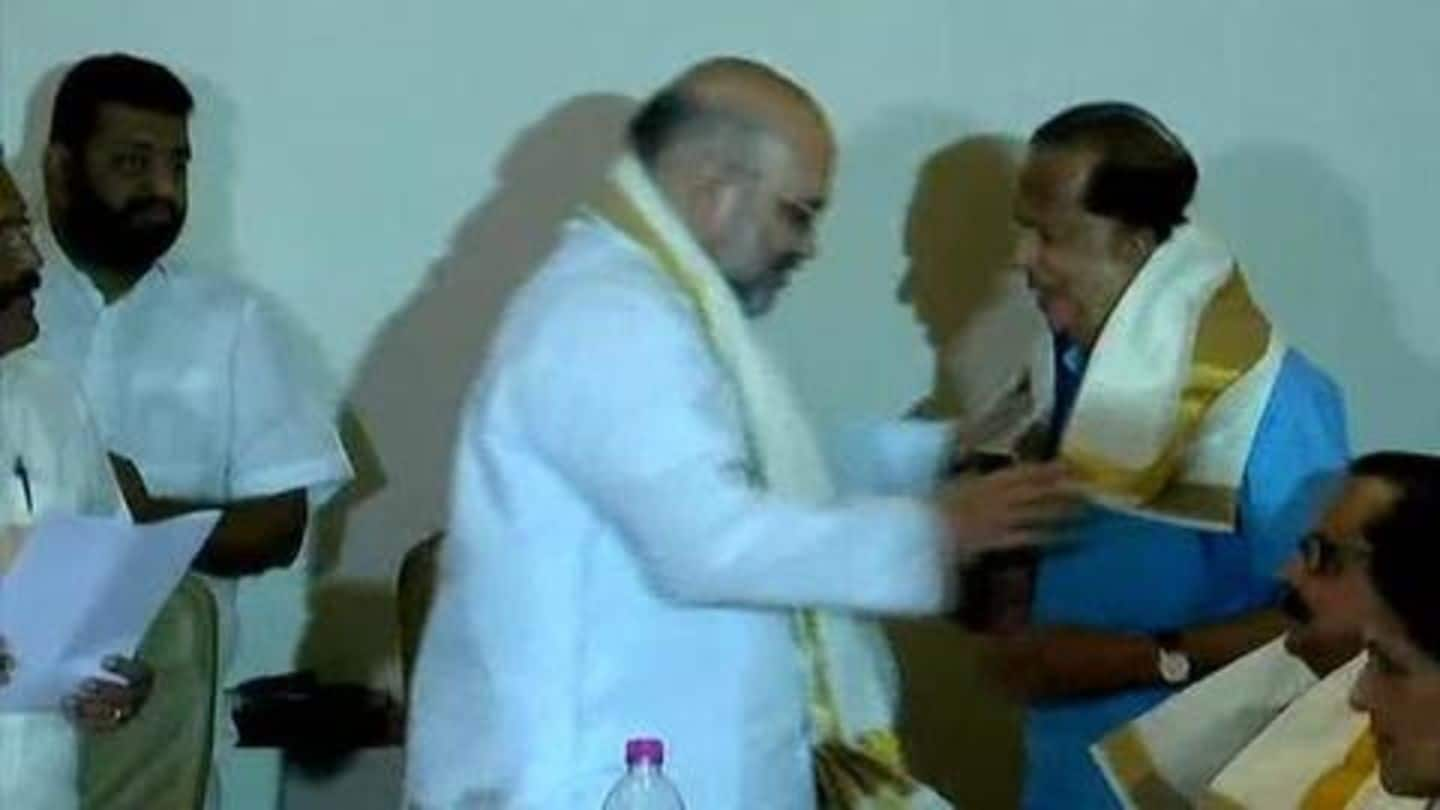 On Saturday, the BJP inducted former ISRO chief Madhavan Nair into its ranks, with BJP chief Amit Shah, who is on a day-long visit to Kerala, handing him his formal BJP membership. According to The News Minute, four others, including Travancore Devaswom Board (TDB) president G Raman Nair, were also inducted into the BJP. Here are the details.
Shah hit out at the Kerala government
Apart from getting new members for his party, BJP chief Amit Shah, during his day-long Kerala visit, hit out at the Kerala government, and promised full support to agitating Ayyappa devotees. He chided the Supreme Court for passing a verdict that could not be implemented, and warned the Kerala government that it was "playing with fire", and that its efforts to "destroy" Hindu traditions would result in its demise.
Kerala CM Pinarayi Vijayan hits back at Shah
Not to be outdone, Kerala Chief Minister Pinarayi Vijayan hit back at Shah and his assertion that the Supreme Court should desist from passing verdicts that cannot be implemented. "The BJP president's assertion...conveys the message that fundamental rights guaranteed by our Constitution are not meant to be implemented," wrote Vijayan in a Facebook post. "These statements...reveal the true colour of RSS and Sangh Parivar," added Vijayan.