According to Gujarat speaker, BR Ambedkar, PM Modi are Brahmins
According to Gujarat speaker, BR Ambedkar, PM Modi are Brahmins
Apr 30, 2018, 04:45 pm
2 min read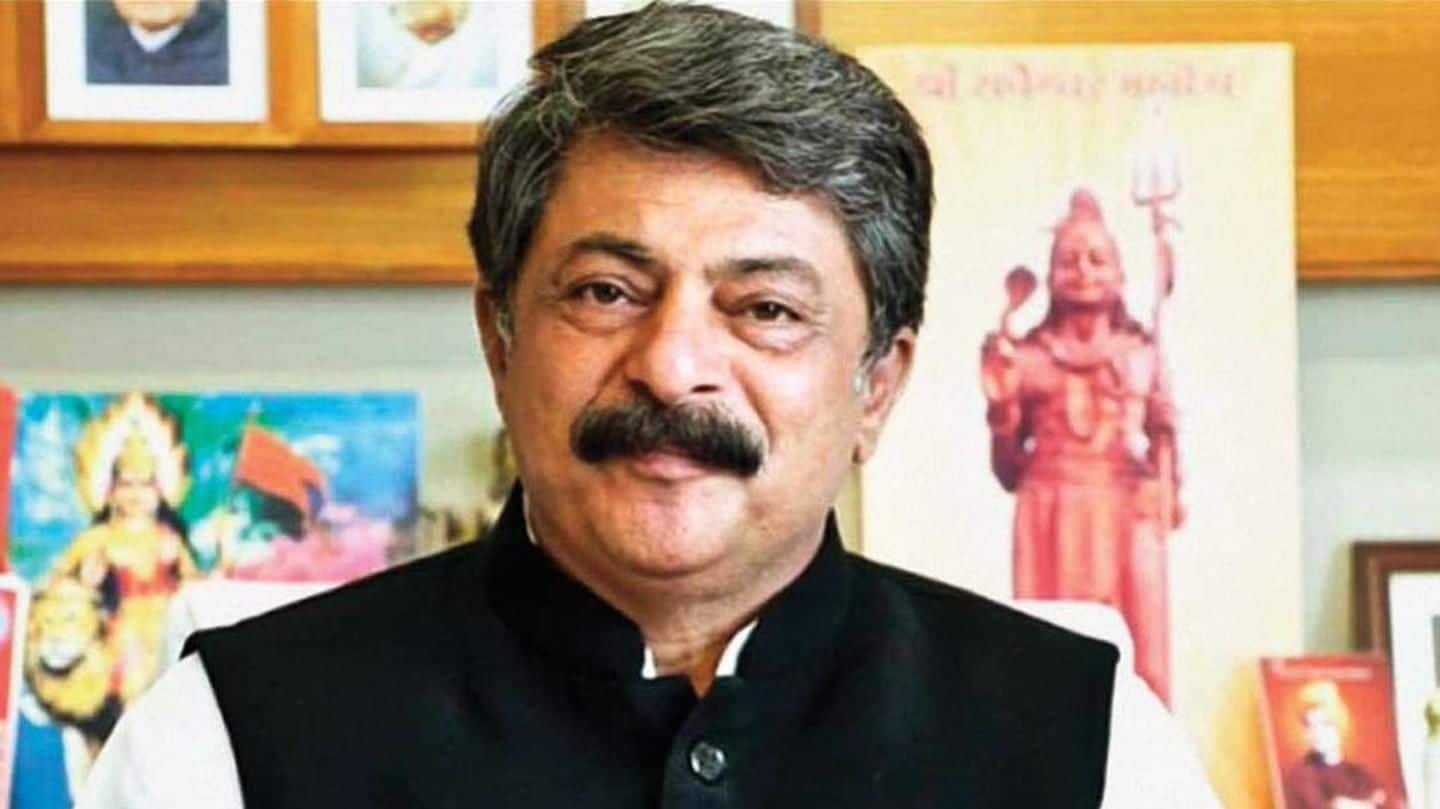 Adding to the list of controversial statements made by BJP leaders recently, Gujarat speaker Rajendra Trivedi said Dalit icon BR Ambedkar was a Brahmin. Speaking at the 'Mega Brahmin Business Summit' in Gandhinagar on Sunday, Trivedi said, "There is nothing wrong in calling a learned person a Brahmin." He added, "In that context, I'll say that PM Narendra Modi is also a Brahmin."
Further, Trivedi says Lord Krishna belonged to OBC
"Brahmins made the gods, and I have always said that Lord Ram was a Kshatriya, but it was the "rishis and munis" (learned sages) who made him a god," said Trivedi. "The shepherd of Gokul - today we would refer to him as an OBC - who made this OBC a god? It was Sandipani Rishi, a Brahmin," he went on.
Brahmins never dreamt of becoming kings, asserts Trivedi
"Brahmins never dream of becoming kings. Brahmins think of the entire society. Ambedkar is a Brahmin because his surname, Ambedkar, a Brahmin surname, was given by his teacher, a Brahmin," Trivedi said. He said Brahmins were like cream which settled on milk after being boiled.
BJP MP Udit Raj says Trivedi's remarks hurt the party
Slamming Trivedi over his remarks, BJP MP Udit Raj said, "The remark is unfounded, objectionable and undesirable. He (Trivedi) doesn't realize that he is causing damage to the party with such statements." Independent MLA Jignesh Mevani said Trivedi's statements spoke volumes about his upper caste mindset. He added the Gujarat speaker chose to ignore atrocities unleashed on Dalits in the state.
Despite criticism, Trivedi stands by his statement
Speaking to CNN-News 18, Rajendra Trivedi said, "Caste is decided by a person's work and not his birth. A man is a Brahmin by the work he does in his life. A learned person is a Brahmin as per the Gita."