#NoConfidenceMotion: Bring another no-confidence-motion in 2024, PM dares Congress
Last updated on
Jul 21, 2018, 11:17 am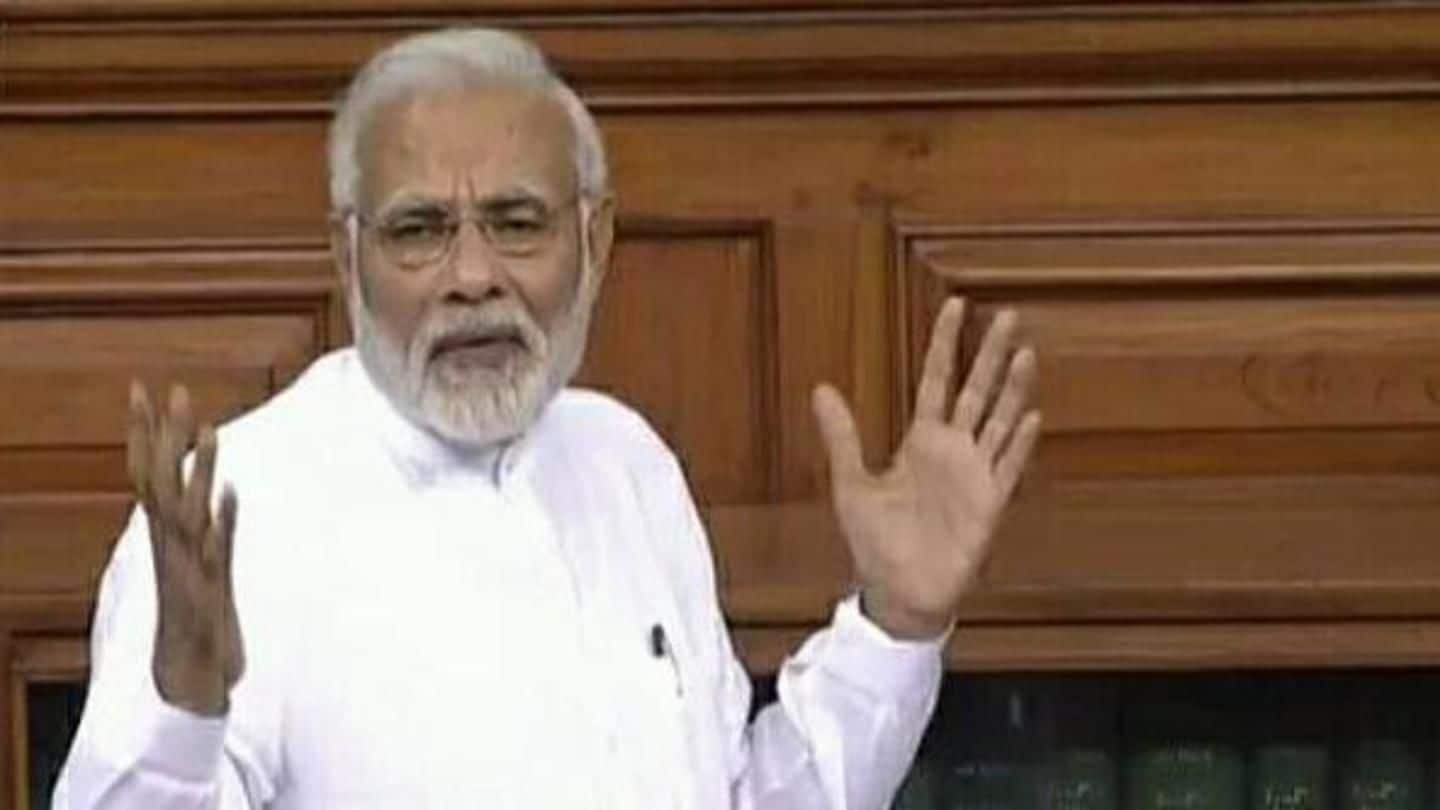 PM Narendra Modi yesterday said the Congress's arrogance was behind the no-confidence motion in the Lok Sabha and dared the Opposition party to bring another trust vote in 2024. Modi said his fate was in the hands of 125 crore people of India and that he prayed to Lord Shiva and the countrymen that the Congress leader brings another no-confidence motion in 2024.
Modi says Congress creates instability when not in power
Modi accused the Congress of creating instability in India when it is not in power and cited instances of the past in this regard. "The Congress has misused no-confidence motions to spread instability in the country," he alleged. "The country is not unaware of the history of one family which stoked political instability in India time and again for its selfish interests," he said.