Modi: Congress 'scares' SC judges to delay Ayodhya hearing
Modi: Congress 'scares' SC judges to delay Ayodhya hearing
Written by
Shiladitya Ray
Nov 25, 2018, 04:14 pm
2 min read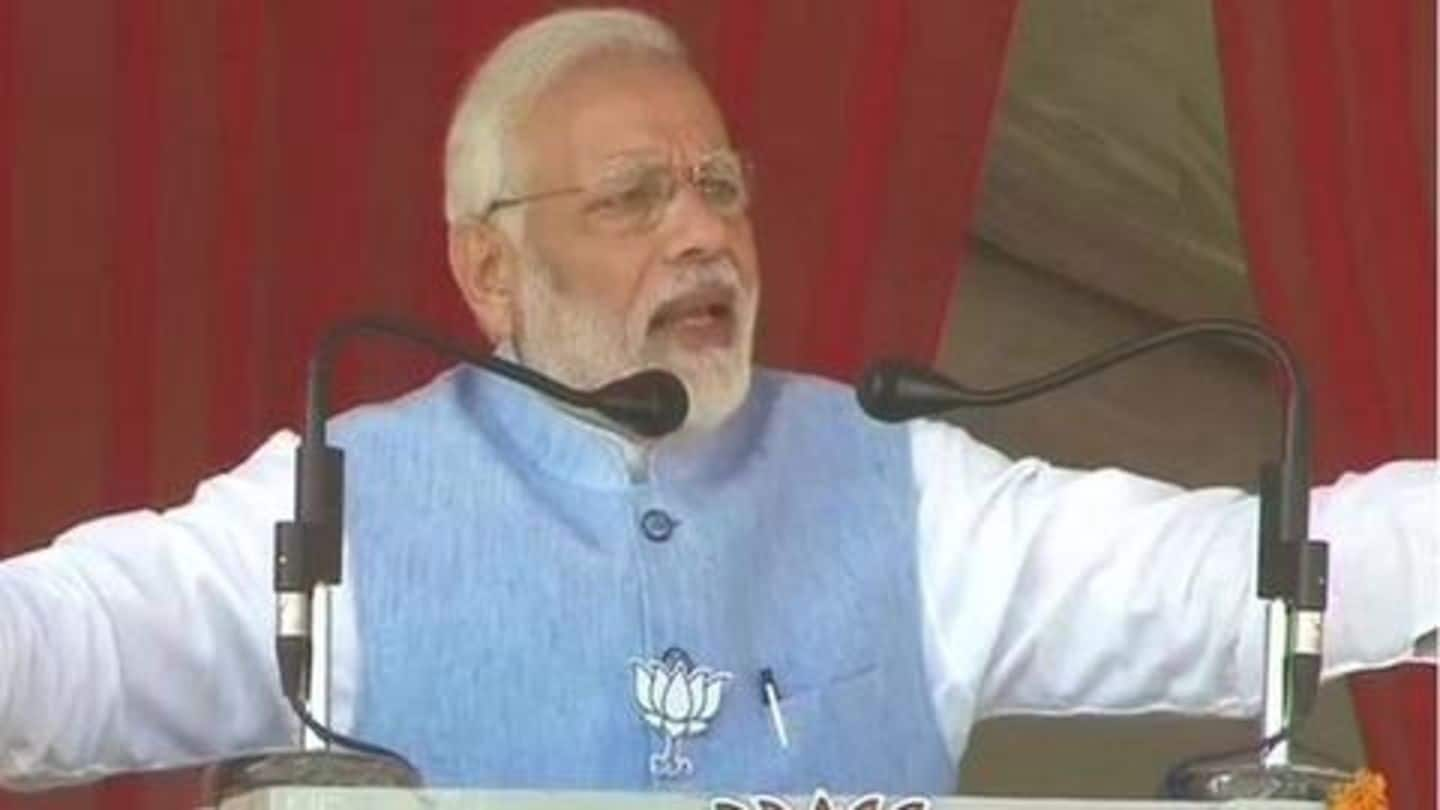 With debate over the construction of the Ram Mandir in Ayodhya heating up, Prime Minister Narendra Modi has broken his silence on the issue. Launching an attack on the Congress, PM Modi, on Sunday, accused the grand old party of 'scaring' Supreme Court judges with the threat of impeachment whenever they wanted to hear the Ayodhya case. Here are the details.
Modi bashes Congress for trying to allegedly influence the judiciary
Speaking at an election rally in Rajasthan's Alwar, Modi accused the Congress of consistently delaying the Ayodhya hearing. Referring to senior advocate and Congress leader Kapil Sibal, Modi said that the Congress had asked the Supreme Court to defer the hearing till the end of the 2019 elections. Modi also bashed the Congress for trying to drag the judiciary into politics.
Modi has vowed to stop Congress' alleged blackmailing
Continuing his attack, the Prime Minister further said that the BJP would not let the Congress' alleged blackmailing continue in the "temple of democracy". He further accused the Congress of indulging in caste politics - Modi said that the Congress had touched a "new low" and had forgotten all courtesies. Modi also accused the Congress of having forgotten Dalit leader Dr. B R Ambedkar.
So place for strong-arming in a democracy, warns Modi
"Congress has no faith in the judiciary. They are working to scare judiciary on the grounds of their numbers in the Rajya Sabha but we will not let this 'kala karnama' happen in the temple of democracy," said Modi.
Meanwhile, Ayodhya has been swarmed by VHP, Shiv Sena followers
Modi's comments come on a day when tensions about the Ram Mandir construction are already amplified. On Sunday, the Vishwa Hindu Parishad (VHP) and the Shiv Sena called mega rallies in the twin cities of Ayodhya and Faizabad, demanding that the Modi government give a definite date for the construction of the Ram Mandir in Ayodhya.