People wearing jackets, pants, so there's no recession: BJP MP
People wearing jackets, pants, so there's no recession: BJP MP
Feb 10, 2020, 05:06 pm
2 min read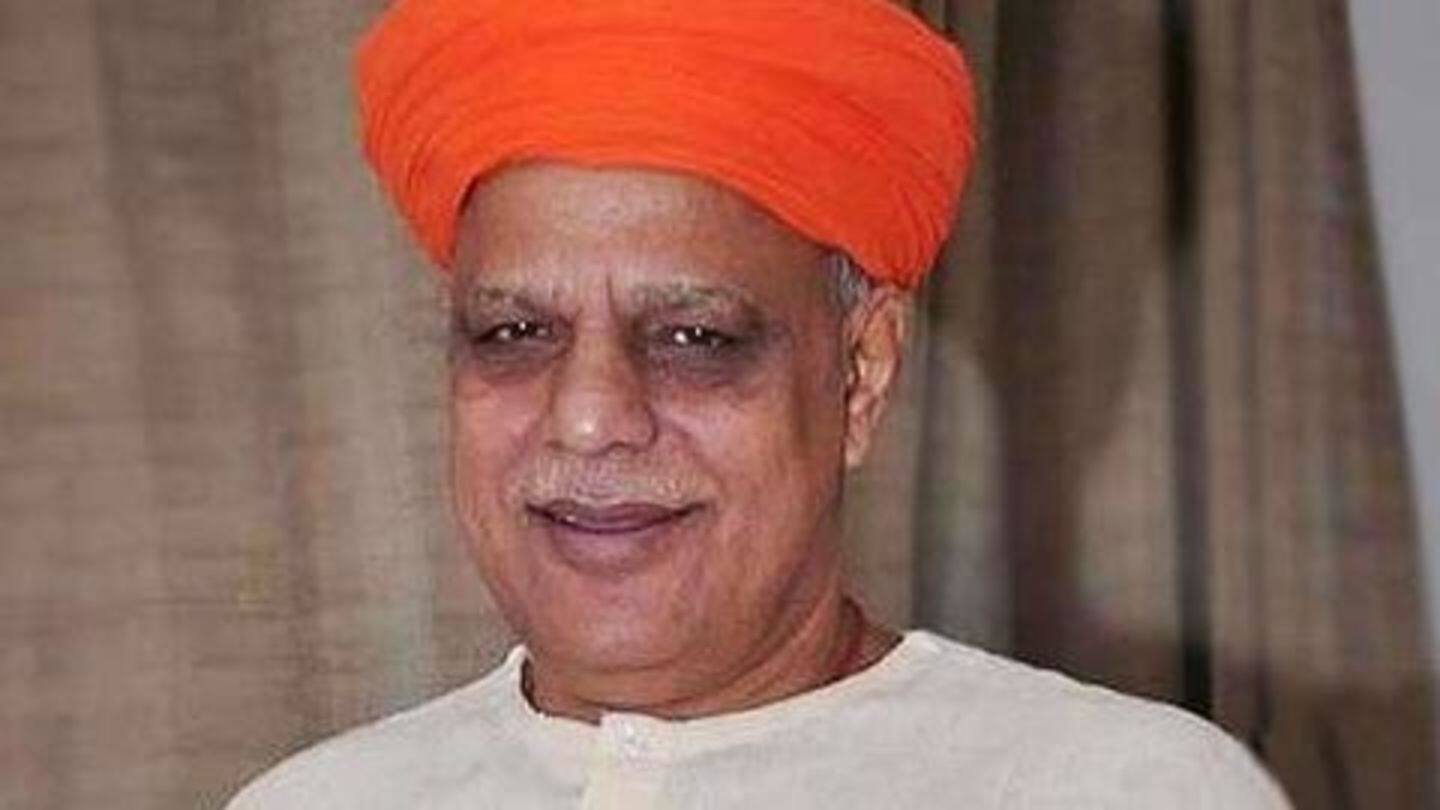 Amid the ongoing economic crisis, a member of BJP has exclaimed that people can still afford jackets and pants, hence, there is no recession. The parliamentarian, who blurted this gem of thought, is Virendra Singh Mast who represents Ballia, Uttar Pradesh. Addressing a gathering in his constituency on Sunday, Mast said had there been a recession, people would be wearing dhotis and kurtas.
What recession? There's nothing like this: Mast
According to reports, Mast said, "There are discussions in Delhi and world about a recession. If there was any recession, we would have come here wearing kurta and dhoti, not coats and jackets. If there was recession, we wouldn't have bought clothes, pants, and pajamas."
He praised Indian villages for their sacrifices too
Mast also said that India is not only a nation of metros but villages too. Personalities like Mahatma Gandhi, Dr. KB Hedgewar, Syama Prasad Mookerjee, and Jayaprakash Narayan had expressed confidence in villages, he added. "If people from villagers had not sacrificed, India would not have gotten freedom from the Mughals and the Britishers," he went on.
According to Mast, villagers deposit maximum money in banks
"This country not only has metros like Delhi, Mumbai, Chennai, and Kolkata but also has 6.5 lakh villages. Banking reports say that in banks, most of the money deposited is that of villagers," Mast was quoted by PTI.
Earlier, he linked dip in automobile sales to jams
Mast's comment on the economy shows how ignorant he is. However, this isn't the first time he passed such a statement. In December, he slammed opposition in the Parliament for "claiming" there was a slowdown in the automobile industry. "If there is a decline in automobile sales then why are there traffic jams on the roads?" the BJP leader asked.
Slowdown in India has concerned the globe too
The Indian economy has not only concerned citizens but also world bodies like the IMF. In one of its recent report, IMF said the slowdown in the economy was affecting the global market as well. To note, the GDP growth rate touched 5% in April-June 2019 quarter. Even Nobel Prize Winner Abhijit Banerjee commented that India "could be passing through a phase of recession".