Karnataka elections: Rahul Gandhi promises 1 crore jobs in manifesto
Karnataka elections: Rahul Gandhi promises 1 crore jobs in manifesto
Apr 27, 2018, 02:52 pm
2 min read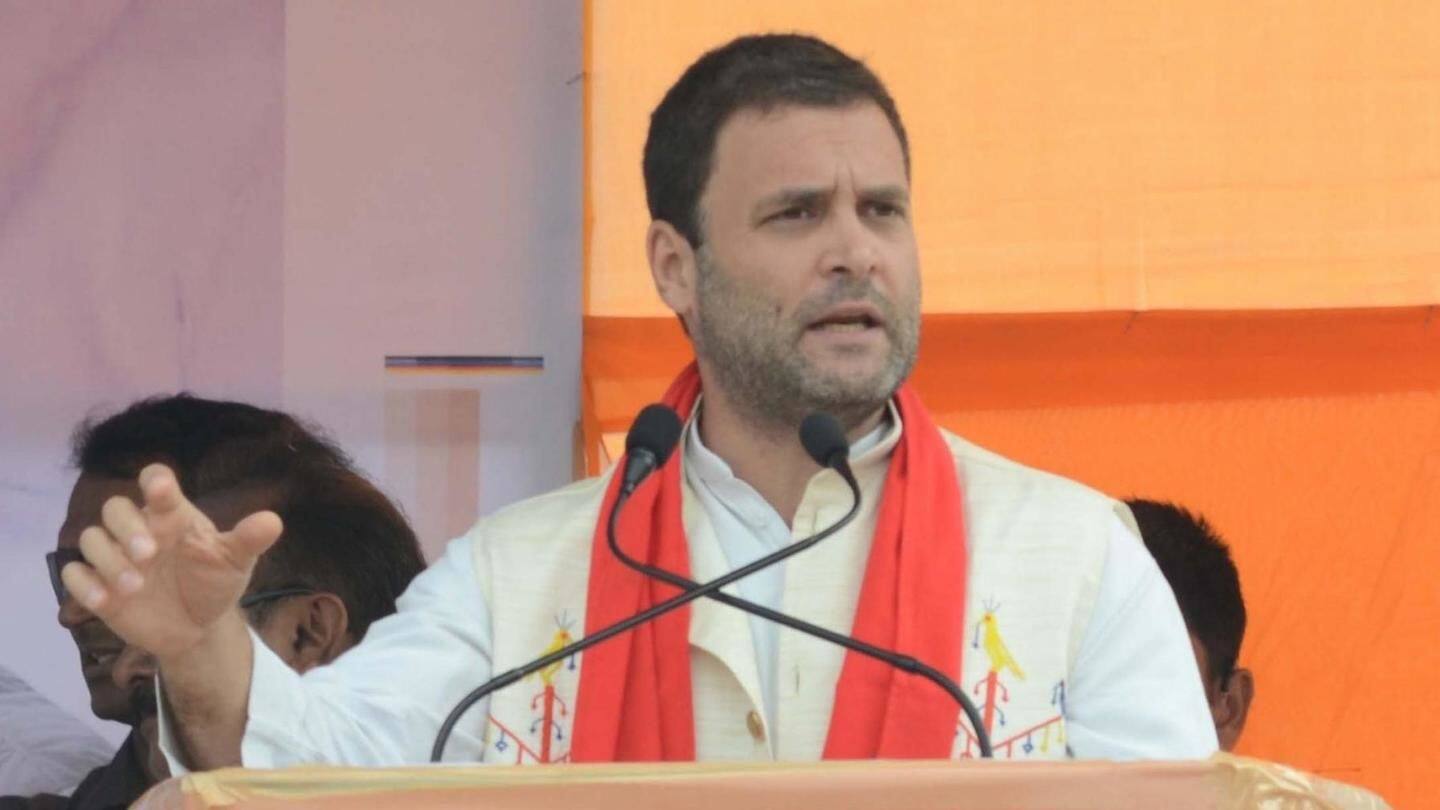 Congress President Rahul Gandhi released Karnataka Manifesto 2018-2023 on Friday and promised 1 crore jobs in a span of five years. Taking a jibe at Prime Minister Narendra Modi, Rahul Gandhi said former likes talking about 'Mann Ki Baat', but this manifesto was prepared taking into account 'Mann Ki Baat' of Karnataka people. He said senior leaders of the party prepared the manifesto.
From podium, Rahul Gandhi launches attack on PM Modi
"This manifesto has been prepared by leaders including M Veerappa Moily after meeting people of the state. They pooled suggestions of people before drafting the manifesto. The PM tells people his 'Mann ki Baat'. We're speaking 'Mann Ki Baat' of people through our manifesto," said Rahul Gandhi.
BJP manifesto prepared by 3-4 people, says Rahul Gandhi
Taking his full-blown attack on BJP further, Rahul Gandhi claimed that BJP's manifesto was written by 3-4 people who followed RSS ideologies, and ideas of Reddy brothers. Saying that the PM doesn't keep his word, Rahul Gandhi reminded that the former promised Rs. 15 lakh in the accounts of Indians. He said every Indian state looked up to Karnataka and praised its development.
What did Rahul Gandhi tweet about the manifesto?
We released the Congress Manifesto for Karnataka earlier today. It captures the "Mann Ki Baat" of the people of Karnataka and makes very specific commitments that we intend to deliver on, including creating 1 Cr. new jobs over the next 5 yrs. #NavaKarnatakaManifesto pic.twitter.com/hktUWrpeiI

— Rahul Gandhi (@RahulGandhi) April 27, 2018
This is the first time AICC-President released manifesto in Karnataka
Congress leader M Veerappa Moily noted this was the first time the manifesto has been released by AICC President. He said the manifesto focused on 16 points after consulting leaders and people and added BJP is not suitable for a secular state like Karnataka. "Congress will win a majority again in the state. We will bag more seats this time," said Karnataka CM Siddarmaiah.