Raut: Why hasn't Hindutva government given Bharat Ratna to Savarkar?
Raut: Why hasn't Hindutva government given Bharat Ratna to Savarkar?
May 14, 2018, 12:02 pm
2 min read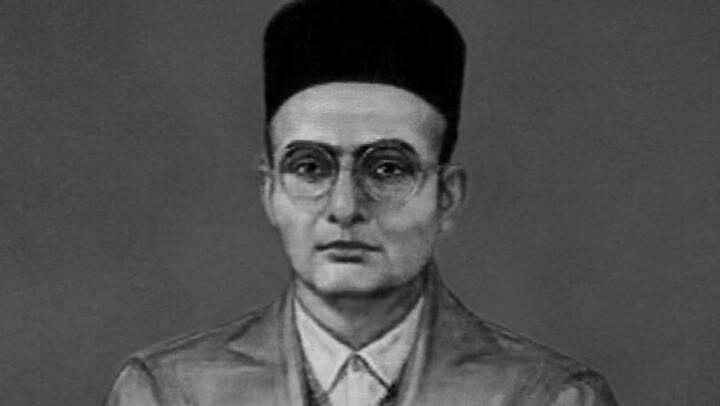 Shiv Sena MP Sanjay Raut demanded Bharat Ratna for Hindu leader Veer Savarkar, in his weekly column Rokthok of the party's mouthpiece magazine 'Saamana'. He wrote even 'small-time' poets and writers were felicitated with Padma Awards. He also questioned the Bharatiya Janta Party's silence on demand to remove Savarkar's portrait from Aligarh Muslim University. Raut alleged all governments did injustice to Savarkar.
BJP honors Deen Dayal Upadhyay, not Savarkar: Sanjay Raut
Launching attacks on BJP, Sanjay Raut asked why Savarkar's portraits didn't find a place in government offices, like Deen Dayal Upadhyay. "It (the government) should immediately announce a Bharat Ratna for Savarkar. Otherwise, it should declare that its Hindutva is limited to politics," he wrote. Adding that Savarkar was 'not a bigot', Raut said the Hindutvavadi leader was unfairly targeted even after death.
"Why 'Muslim-killing' Hindus tolerate Savarkar's insults"
In what can be seen as a provocative column, Sanjay Raut questioned the silence of PM Narendra Modi's followers on Savarkar. "It is surprising that those who gheraoed and killed Muslims for slaughtering cows are tolerating the insult of Savarkar," he wrote in 'Saamana'.
Sanjay Raut writes Savarkar was not like Jinnah at all
Sanjay Raut wrote poison was being spread in Hindutva. "There was extreme pseudo secularism during the Congress regime. Now, it should not happen with pseudo-Hindutvavadis," he wrote. He said it was possible a conspiracy was hatched to entice tension between Hindus and Muslims, and win 2019 elections with that blood. He wrote Savarkar supported Hindu Rashtra's idea and wasn't like Muhammad Ali Jinnah.