India: Climate-based system to identify and predict dengue outbreaks
India: Climate-based system to identify and predict dengue outbreaks
Sep 02, 2017, 10:37 pm
2 min read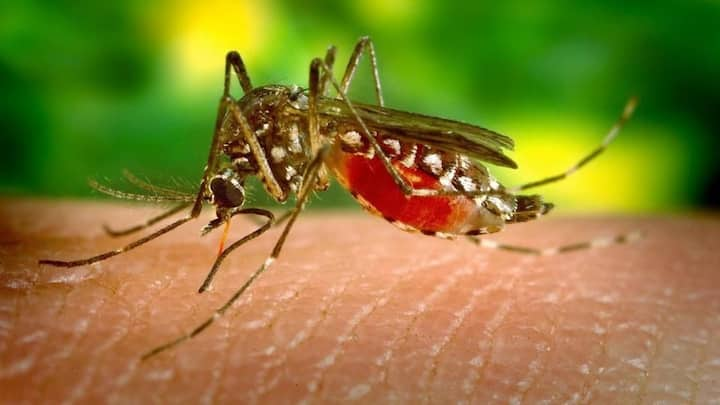 International researchers developed a climate-based system to predict the spread of dengue disease in various parts of India. University of Liverpool scientists in collaboration with Hyderabad's IICT and Guwahati's NIPER identified climatic risks for dengue outbreaks in different Indian climatic-zones across Punjab, Haryana, Rajasthan, Gujarat, and Kerala. The system can not only identify but also take preventive measures against the deadly disease. Know more!
Climatic factors play significant role in dengue's incubation period
Researchers studied the changes in the dengue virus's "extrinsic incubation period (EIP)" by using daily and monthly mean temperatures in different climatic-zones. EIP is the incubation time taken by the virus inside a mosquito. It is during this period that the virus escapes the mosquito's gut and reaches its salivary glands. The mosquito then becomes infectious, capable of transmitting dengue to human hosts.
Higher temperatures cause shorter EIPs, higher dengue transmission
At lower temperatures (17-18 degrees Celsius), dengue virus takes longer to incubate, resulting in longer EIPs and lesser disease transmission and vice-versa. If EIP decreases by five days, the dengue transmission rate increases three-fold; if the temperature rises from 17 to 30 degrees Celsius, the transmission increases four times. However, if the temperature is above 35 degree Celsius, it becomes detrimental to mosquitoes' survival.
Assessing dengue burden: Considering dynamic EIPs of regions is important
Researchers observed that in most regions rainfall and dengue outbreaks had a strong correlation; more rains lead to increased mosquito-breeding grounds. Their study found Kerala, with warm temperatures ranging 23.5-30 degrees Celsius and wet climate, has shorter EIPs (9-14 days) and records a higher number of dengue cases. EIP is the shortest during the monsoon in most states leading to enhanced dengue risk.
Still in initial stages of implementing disease control methods: Rao
The study found temperature changes affect dengue virus's EIP suggesting future climatic changes would adversely affect India's burden of dengue and other vector-borne diseases. Though methods to control such diseases are being used, they are still in the initial stages in India, said IICT's Rao. He added several factors, including "population density and migration" must be taken into account for future disease-assessment studies.