Worried about coronavirus getting inside home? Now, there's a solution
Worried about coronavirus getting inside home? Now, there's a solution
Written by
Shubham Sharma
Apr 08, 2020, 07:21 pm
2 min read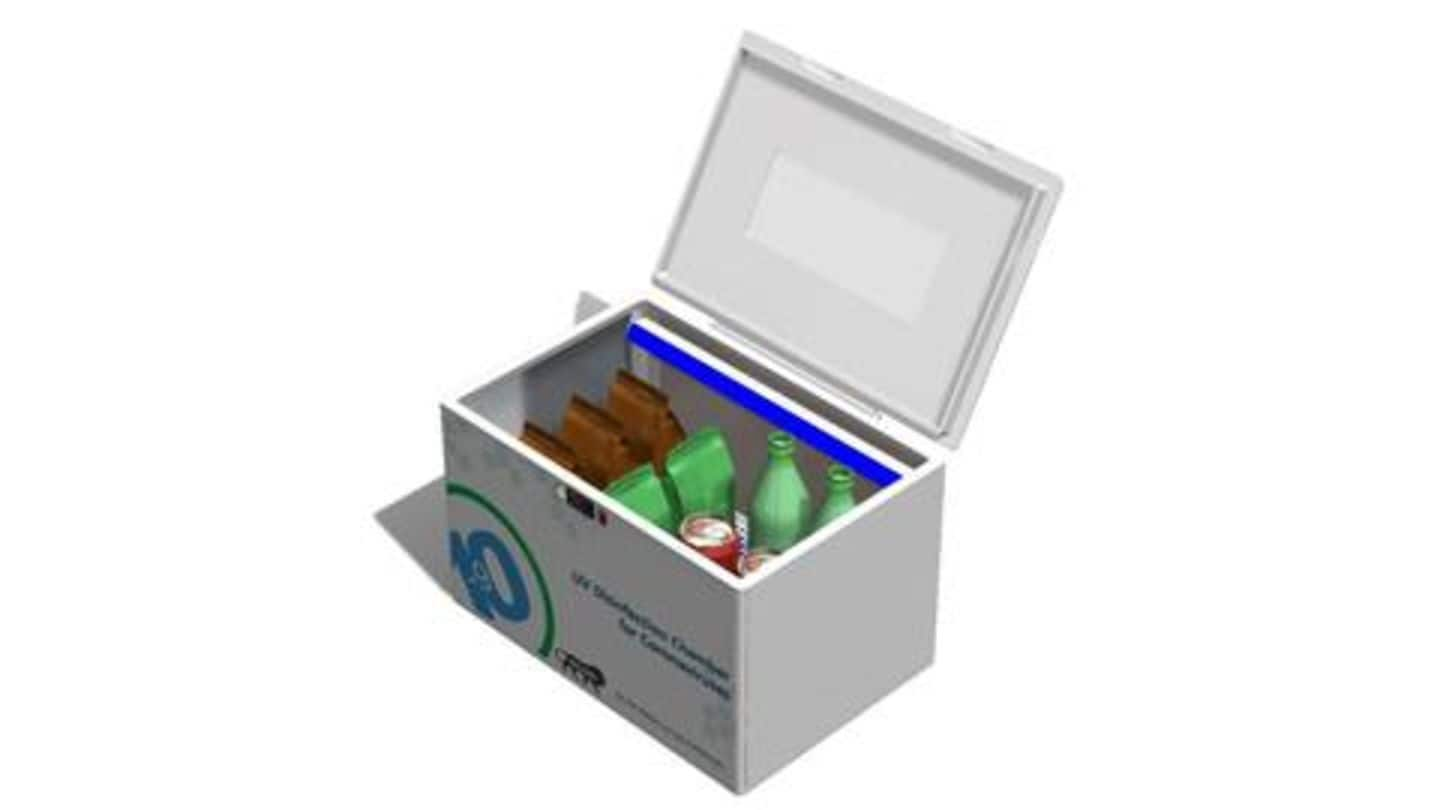 In light of growing concerns regarding the community spread of COVID-19, Log 9 Materials, a Bengaluru-based nanotechnology start-up, has launched an object disinfection chamber called "CoronaOven". The device, which is available at a discounted price, has been designed to scan the surface of objects, including household items and hospital gear, and kill all dangerous viruses and germs proliferating on it. Here's all about it.
The novel coronavirus causing COVID-19 is known to spread from respiratory droplets, but it can also spread from surfaces - if you end up touching eyes, nose or mouth after handling a contaminated object. As there is no way to tell how long the coronavirus lasts on different surfaces, there's this constant fear of contracting the virus on touching any item purchased from outside.
This is where Log 9's CoronaOven comes in
Now, to allay these concerns, Log 9 Materials has launched the CoronaOven. The light, portable device, as the company explains, uses UV-C light (having wavelength of 253.7 nm) in combination with significant design parameters to scan and disinfect the surface of objects ranging from medical equipment like masks, PPEs to grocery items, food items, water bottles, utensils, and various other home appliances/accessories.
Disinfection in just 10 minutes
The CoronaOven looks like a small box, with a volume of 20 liters, and can disinfect an object in just 10 minutes. Log 9 says the device can kill all disease-causing germs and viruses, including the novel coronavirus, using the process of UltraViolet germicidal irradiation. All you have to do is place the object inside the chamber for undergoing disinfection.
Here's what Log 9's CEO said about the disinfection chamber
CoronaOven "guarantees 100% destruction of the coronoviruses and other harmful microorganisms," Log 9 Materials' CEO Akshay Singhal said while adding that "it is a scalable and cost-effective solution built with easily available materials, and is as simple to use as a normal microwave."
And, you can get it for Rs. 5,599
The device is priced at Rs. 7,999 but the first 100 customers will be eligible for a 30% discount, which means you can buy it for Rs. 5,599. The company is now gearing for the mass production of the device to begin shipping to the public. For placing an order, pay on log9materials@kotak, share the payment receipt and the delivery address on coronaoven@log9materials.com.