Apple's recycling robot Daisy can disassemble 200 iPhones per hour
Apple's recycling robot Daisy can disassemble 200 iPhones per hour
Apr 22, 2018, 02:55 pm
2 min read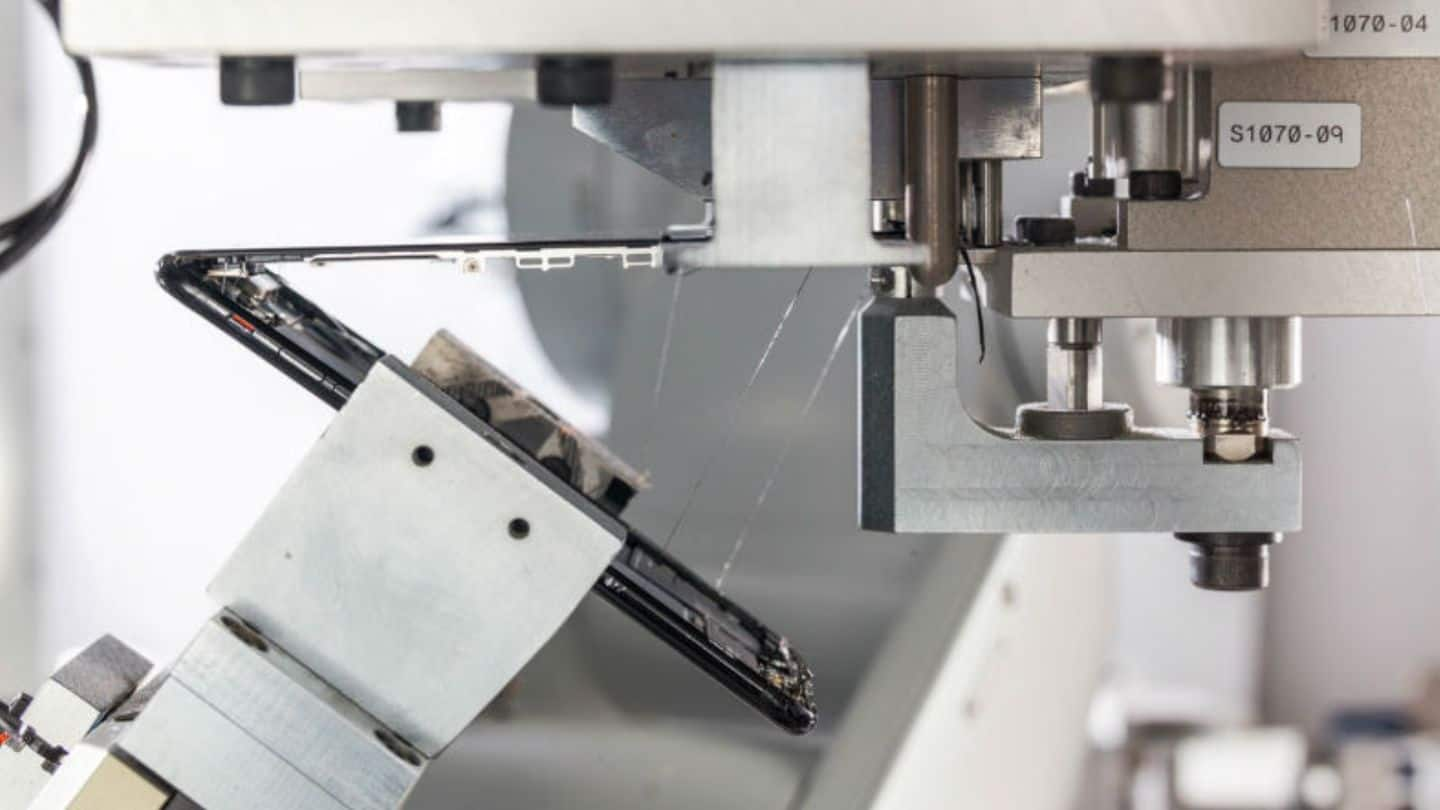 Meet Daisy, Apple's latest robot that can disassemble scrapped iPhones to reclaim valuable materials which can be reused. Developed by Apple's in-house engineers, Daisy is an update to Liam, the recycling robot the company had announced in 2016. Interestingly, the robot, residing in Austin, Texas, uses some of the components created for Liam - a recycling of sorts. Here's more.
Daisy can recover tons of environmentally unfriendly materials
Daisy can remove and sort components to help recover materials that "traditional recyclers can't." It is capable of disassembling nine versions of iPhone and can take apart 200 devices in an hour. Putting things into perspective, for every 1,00,000 iPhones disassembled, Daisy manages to recover 1,900 kgs of aluminum, 710 kgs of copper, 70 kgs of cobalt and 11 kgs of rare earth elements.
With Daisy, Apple furthers its commitment to protecting environment
Protecting environment has always been Apple's top most priority. "To meet our goal, we must use 100 percent responsibly sourced recycled/renewable materials and ensure the equivalent amount is returned to market," Apple had noted in its latest environmental progress report. "Recognizing that this goal could take many years to reach, we remain committed to responsible sourcing of primary materials as we make the transition," said Apple.
Apple plans to bring Daisy to other locations as well
Last year, Apple said it was moving closer to its future goal to create iPhones and MacBooks from wholly recycled materials. While there is no timeline for when the company aims to realize its goals, it surely is making considerable progress. In a bid to prioritize recycling, Apple is working to introduce Daisy-like recovery robots in multiple locations throughout the US and Europe.
Apple uses 100% clean or renewable energy for its operations
Earlier this month, Apple announced that it had achieved its goal of "100 percent clean energy" for its facilities around the world which included retail stores, offices, data centres and co-located facilities in 43 countries.