Mozilla launches extension that prevents Facebook from tracking you
Last updated on
Mar 28, 2018, 07:59 pm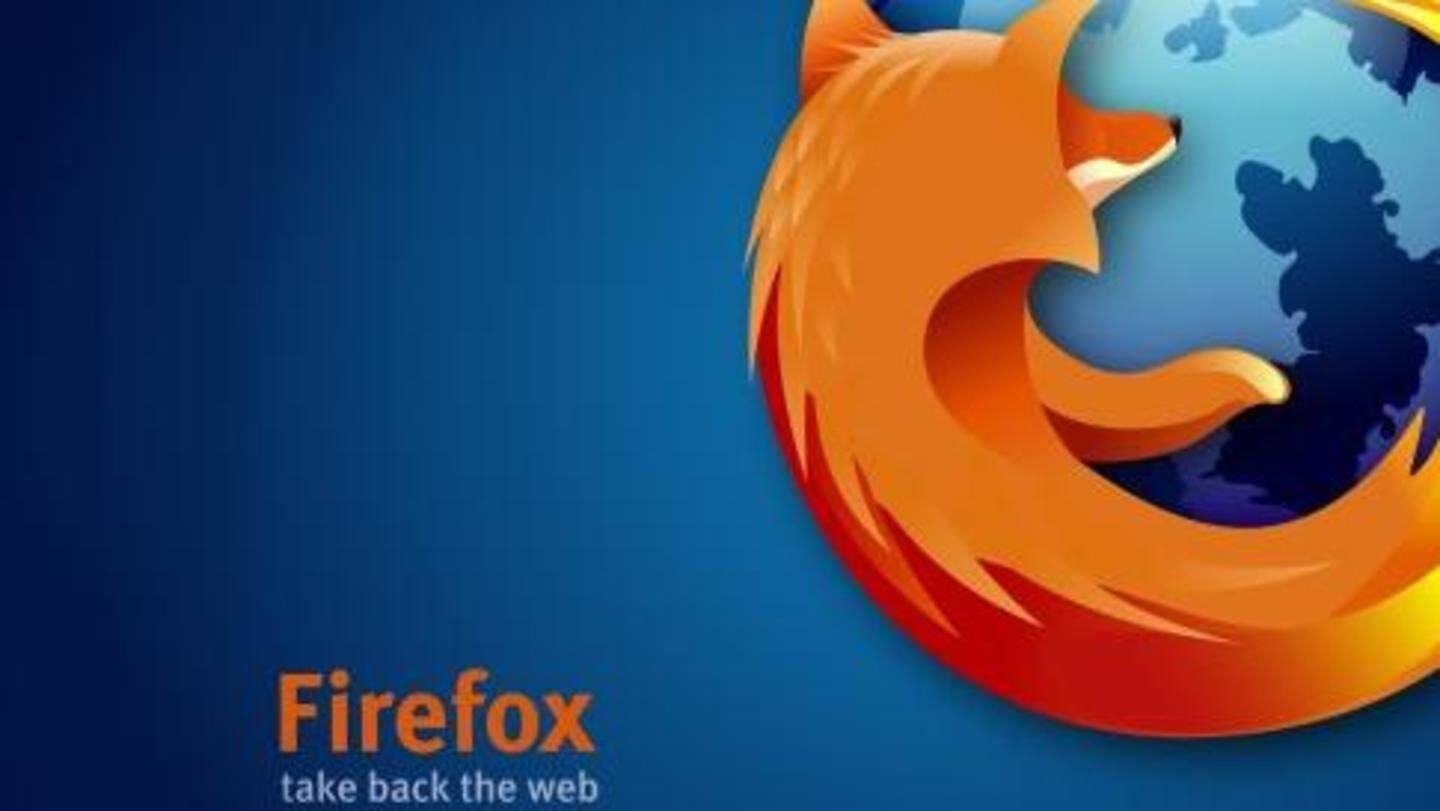 Mozilla has launched a Firefox extension called Facebook Container that "isolates your Facebook identity from the rest of your web activity" and keeps it limited to Facebook. It prevents Facebook from tracking your activity elsewhere on the web. For instance, if you search flight details on web, this extension will prevent Facebook to flood your feed with random flight advertisements. This comes in the light of the recent Facebook-Cambridge Analytica scandal.
How can you use this extension?
Step 1: Download Firefox; Step 2: Add this extension to Firefox; Step 3: Now, you can safely browse Facebook (till the time you finally decide to delete it).
What the browser plug-in does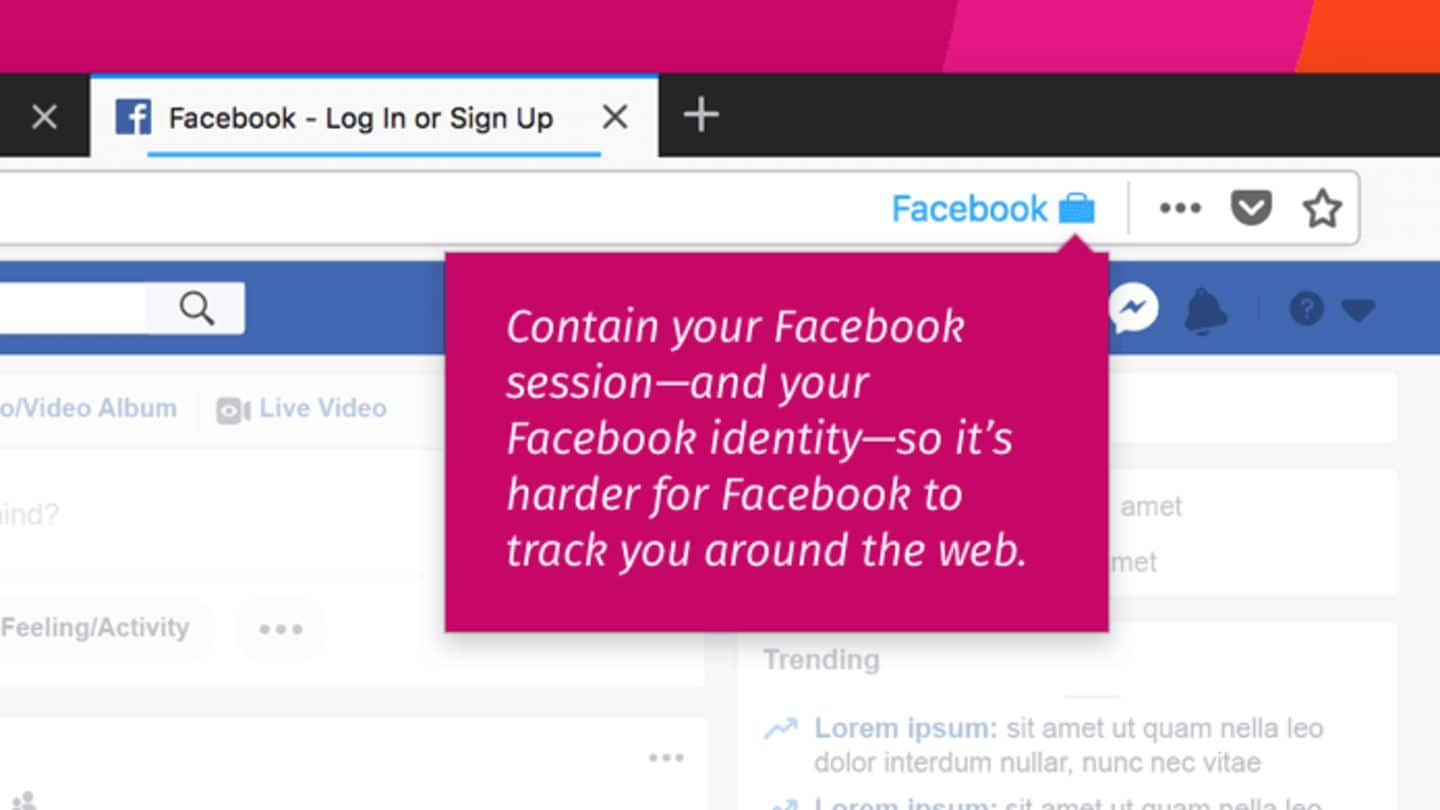 Once you install the extension, it will first delete all your Facebook cookies and log you out. Now when you log back in, Facebook will load in a blue-colored "container" tab. In addition to isolating your web activity, the plug-in might also prevent you from logging in to third-party apps that are connected to your Facebook account.
And what it doesn't do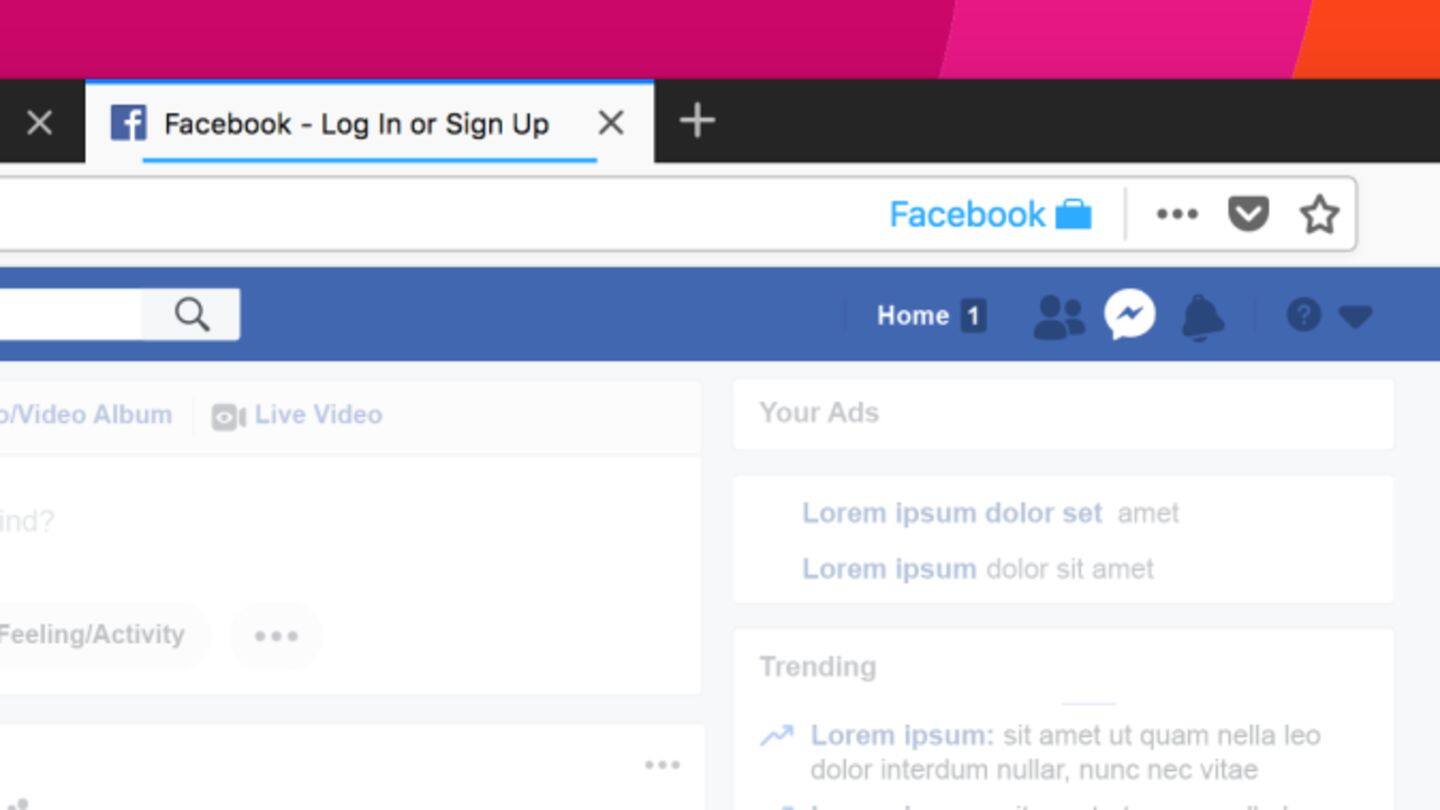 If you navigate to a separate website from Facebook, that URL will load outside of the container and will be trackable. Further, using the embedded Facebook 'Like' and 'Share' buttons on different web pages will let Facebook know about the source URL. Also, the browser extension doesn't prevent advertisers from collecting your account information and activity while you're on Facebook.
Facebook tracks your off-Facebook activity as well
Notably, Facebook's advertising network allows third-party websites and apps to access user data even when you aren't physically browsing the social network. Since taking drastic steps like #DeleteFacebook is not always possible, such tools can come in handy to limit data exploitation.